We're here to help you fall in love with your trusty toaster all over again. Your relationship can be deeper than just toast, English muffins and bagels because there's way more to your toaster than what meets the eye. For so many years, you thought your toaster was a simple, one-trick kitchen appliance, but it was hiding many talents. All you need are a few toaster bags, and your toasty love affair will really heat up. From cheese sandwiches to asparagus to pizza, your toaster can master them all.
We have some easy recipes for you to try. Your toaster is going to become your new best friend, especially if your kitchen space is limited or if you're living in a dorm, traveling in an RV or just trying to simplify your life.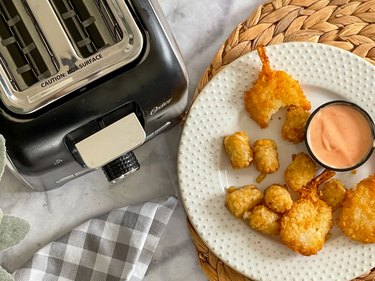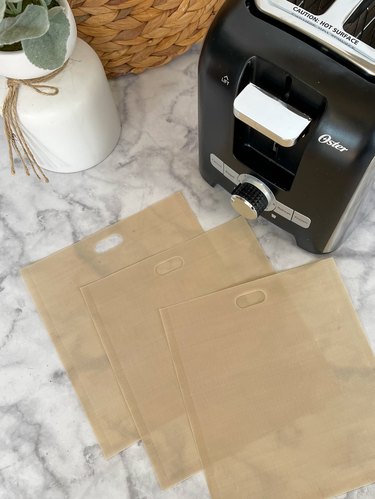 Yep, we said asparagus. Wow! Who knew you can cook a veggie like asparagus in your toaster? Simply rinse and trim your asparagus, toss in a small drizzle of olive oil, season it with a little Parmesan or feta cheese, and place it inside a toaster bag. Pop it down into your toaster on the highest setting and when it pops up, check to see if it is cooked to your liking, and if not, just pop it down again. When it's cooked to perfection, slide it out and onto a plate for a delicious side dish.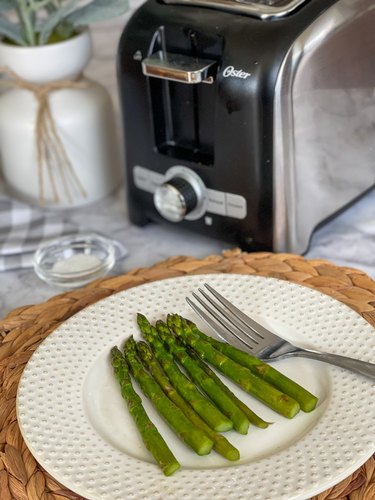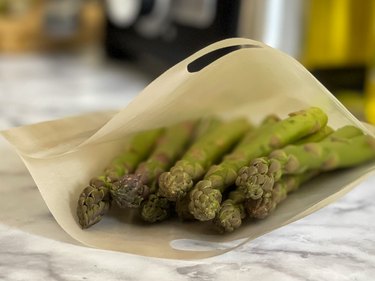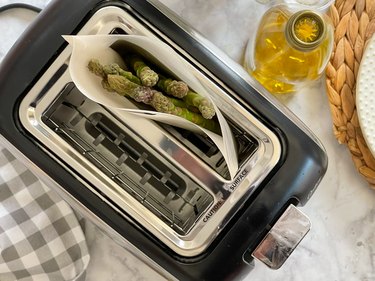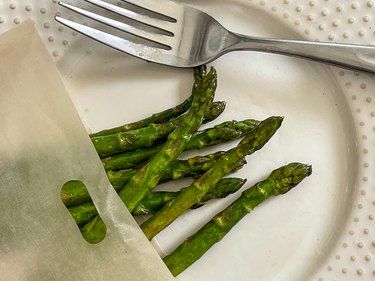 A microwave just doesn't seem to do leftover fried food justice. Sure, a microwave will heat leftover food, but it won't be good and crispy like when it's fresh. Your toaster can come to the rescue when it comes to reheating food. Put the leftover shrimp and tater tots into a toaster bag and pop it down into your toaster. You can even cook the tater tots in one bag and the shrimp in another at the same time. This also works great for leftover French fries, chicken nuggets and onion rings.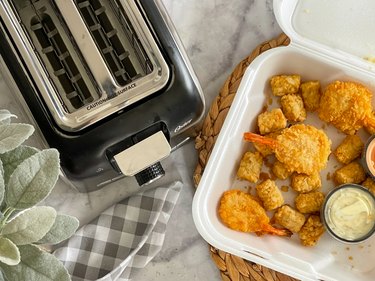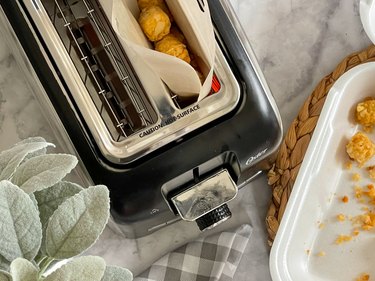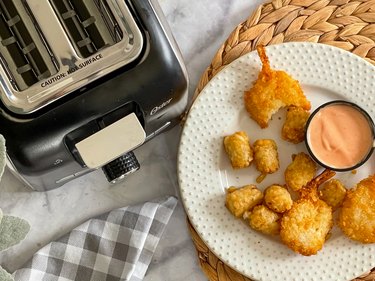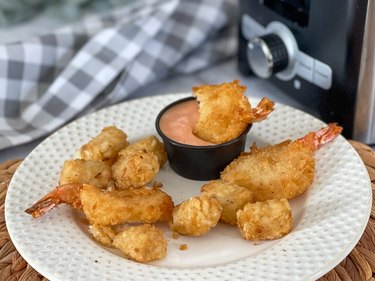 3. Grilled Cheese Sandwich
Your toaster can help when a good grilled cheese sandwich is on your comfort food list. We know you're thinking that cheese should never go in a toaster, but it's all good — we promise. As long as you have your dependable toaster bags, you're good. Put together your favorite cheese sandwich recipe using white, whole wheat or even garlic bread and slide the sandwich into the toaster bag. Pop it into the toaster on a medium-high setting and when it pops up, the cheese will be melted and the bread toasted. There are no pans to wash and cleanup is easy.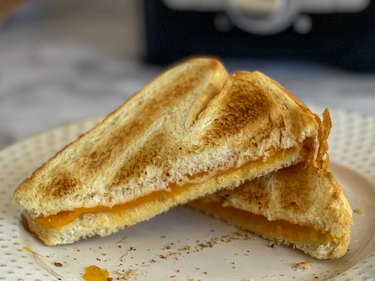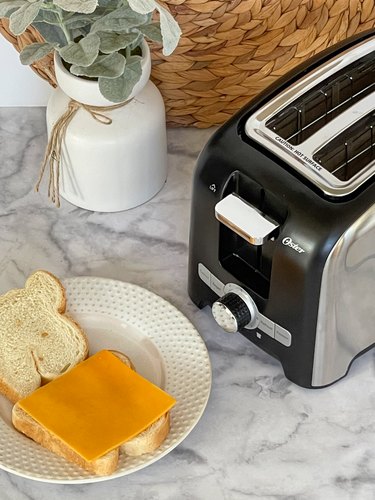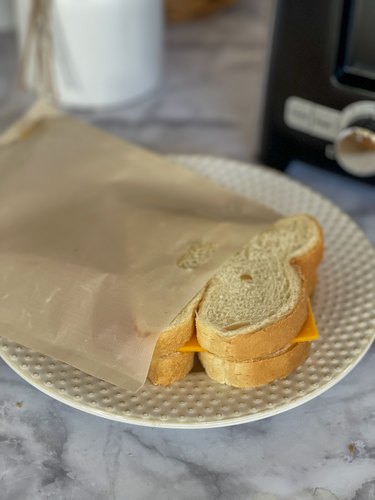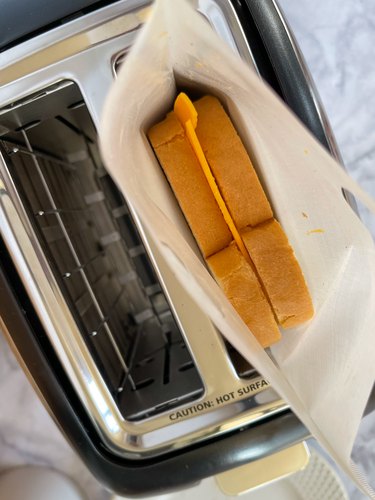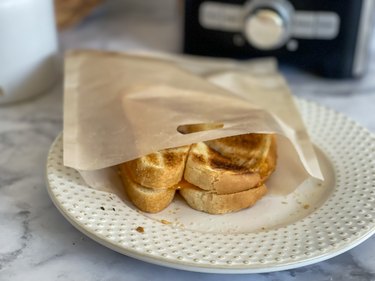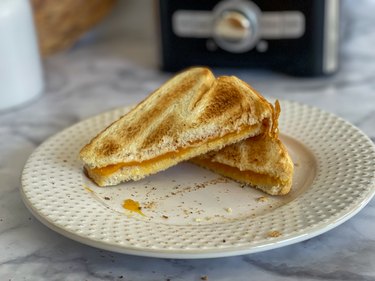 4. Frozen Waffles and Pancakes
Although this next hack isn't new, using your toaster for frozen waffles or pancakes can be a real time saver in the morning. You could buy premade waffles or pancakes from the freezer section, or if you're trying to save some money, make your own and freeze them for later. Waffles don't just have to be served for breakfast anymore. Serve them with butter and maple syrup or peanut butter and marshmallows or even some ice cream for a delicious dessert.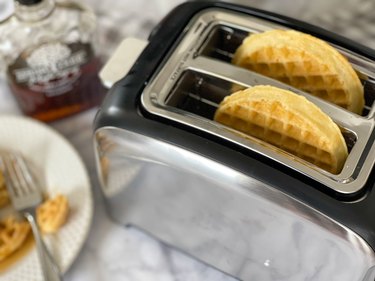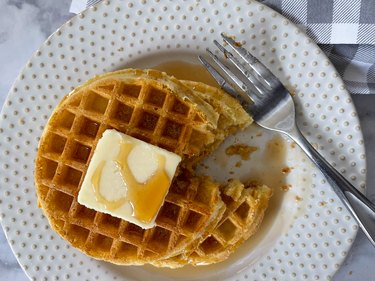 Shake up your breakfast by serving gluten-free sweet potato toast instead of toast made from bread. Thinly slice a sweet potato lengthwise and use the highest setting on your toaster to cook them until tender (not mushy). You can use a toaster bag for this or just put the slices directly into the toaster. Serve them plain, sprinkled with a bit of kosher salt, with peanut butter and sliced bananas or even with tahini and cinnamon. If you're trying to save time in the morning, cook the sweet potato slices ahead of time in the oven until just tender and keep them in the fridge until you're ready to reheat them in your toaster. Reducing your carb intake never tasted so good.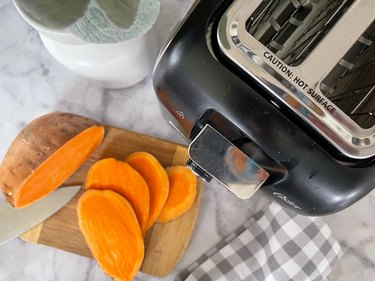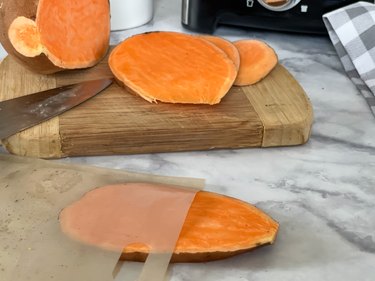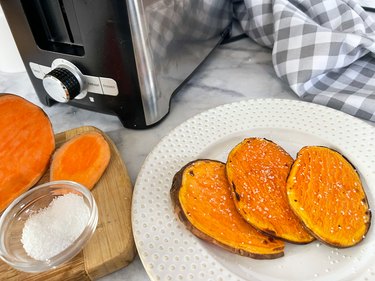 What!? Pizza in a toaster? We know you must be thinking that would be a huge mess, but we're here to tell you it can be done. Just place your toaster on its side and you have an instant toaster oven. Slide your pizza into a toaster bag and place it flat and face up in the toaster to reheat your leftover pizza slice mess-free.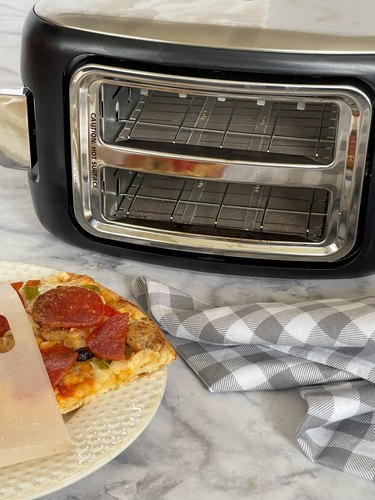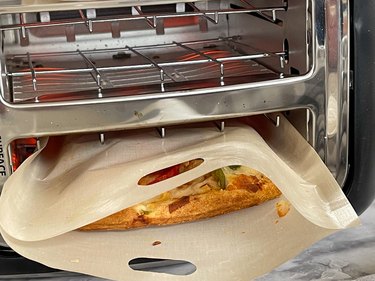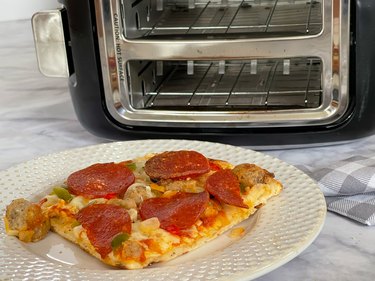 Even your favorite frozen veggie burger can get in on the toaster action. Slip the burger in a toaster bag, set the toaster on the highest setting and pop the bagged burger down in the slot. When it pops up, place it on a bun with some lettuce, tomatoes, onions and a pickle for a quick weeknight dinner.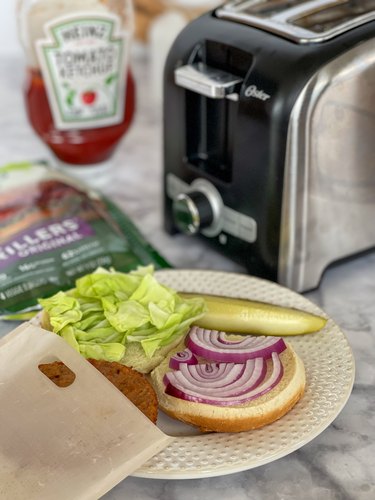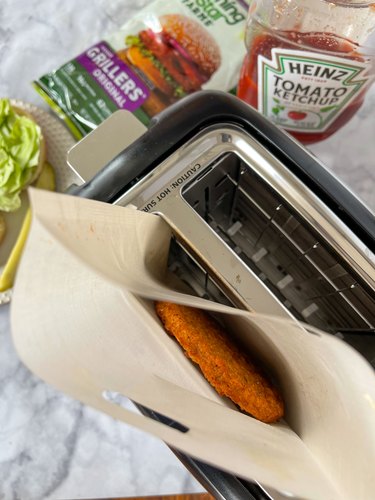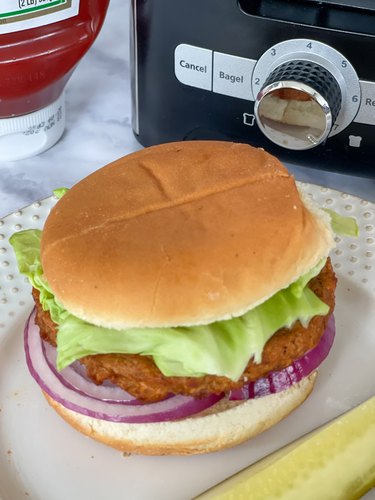 For another simple-to-make dinner or appetizer, try cooking frozen egg rolls in your toaster. Since frozen egg rolls are already fully cooked, you are basically just reheating them. Toasting your egg rolls in the toaster will make them crisp and delicious. Plus, cleanup will be fast and easy. Win! Win!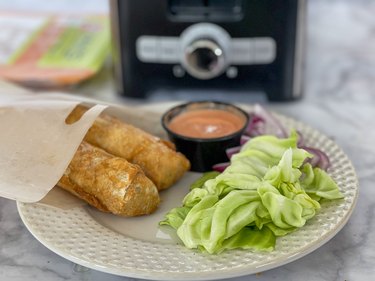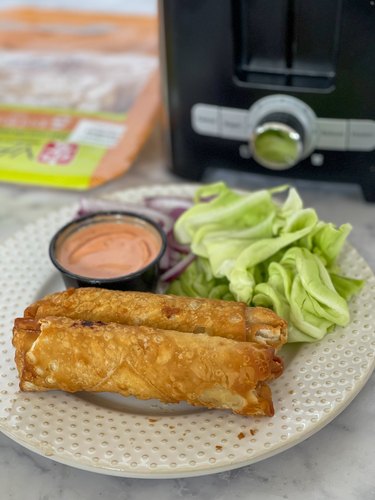 Your toaster can even come to the rescue when that late-night snack attack hits and you don't want to make a mess. Grab a couple of toaster bags, fill them with mozzarella sticks from your freezer and slide them into your toaster slots. Toast them on the highest setting until they are cooked through and serve them with your favorite barbecue sauce.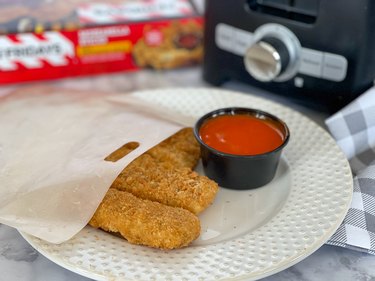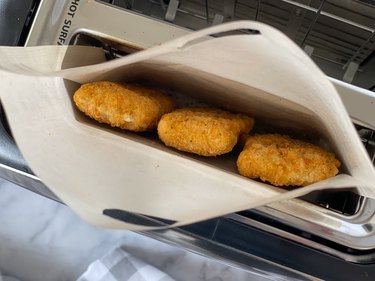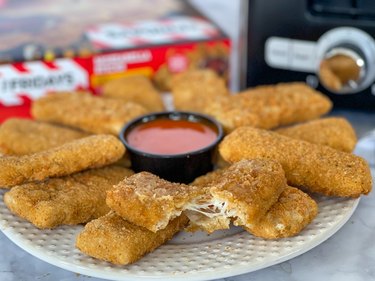 Tortilla Tuesday is never going to be the same again when you see this hack. For fresh and delicious tortilla chips or strips, use your toaster. Use a pizza cutter to cut your corn or flour tortillas into whatever shape you'd like. Place them inside a toaster bag and heat them on the medium-high setting until crispy. Sprinkle with a little salt and serve with salsa and guacamole. You can even make a cheese quesadilla by sprinkling some cheese between two tortillas, slipping them into a toaster bag and cooking them in the toaster for a few minutes until the cheese is melted. YUM!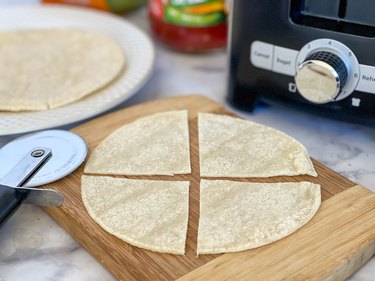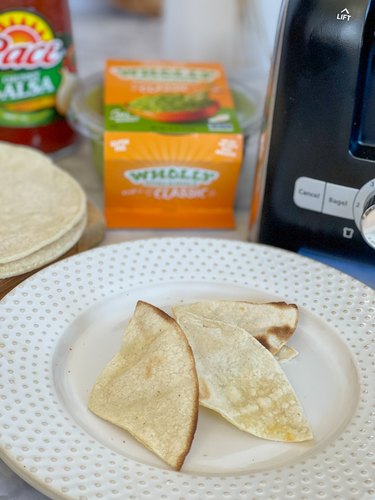 We hope you'll look at your toaster with loving new eyes after trying a few of these simple hacks.