Sprinkle a little holiday sweetness into your Christmas decor with some simple to make giant lollipops and candy canes made from pool noodles. Imagine how delighted the children in your life will be when they see their favorite treats transformed into enormous goodies adorning your home. Whether you place these cheery decorations inside or outside your home, they are sure to be the talk of the neighborhood. If you've been thinking about creating a float for your local holiday parade, these would be perfect float decorations. We see a first place parade float ribbon in your future. So, grab a few pool noodles and several rolls of duct tape and let's make some giant candy!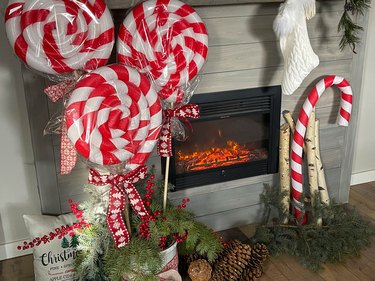 Things You'll Need
Hot glue gun

Red and white duct tape

Knife


Scissors

1/2-inch wooden dowel

Ribbon

9-gauge wire

Wire cutters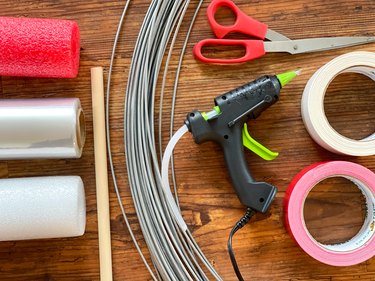 Step 1
Attach the ends of two pool noodles with hot glue and duct tape.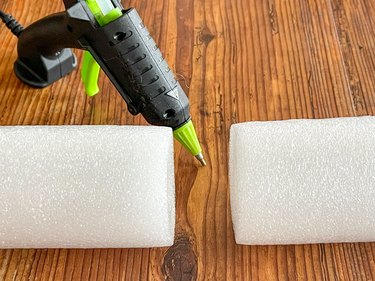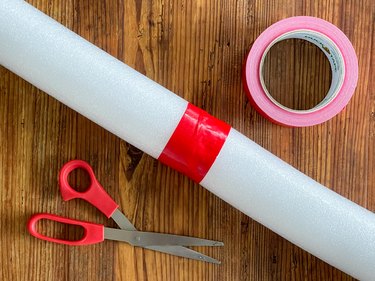 Step 2
Wrap the pool noodles with duct tape at an angle so the tape spirals around the entire pool noodle.
Step 3
Roll the noodle into a spiral, attaching it to itself using a hot glue gun. This is a two-person job. One person can be rolling and the other applying the glue. Apply the glue on the duct tape to keep it from melting the pool noodle. Roll slowly, giving the glue time to set after each application. When you get to the end of the pool noodle, hold it in place for several minutes so it will solidly adhere to itself.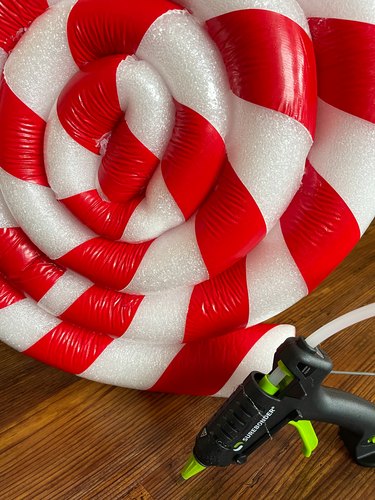 Step 4
Use a sharp knife to create an "X" in the bottom of the pool noodle. Push the knife through at least two layers of pool noodle. Put some hot glue on the end of the wooden dowel and slide it into the hole you created in the pool noodles.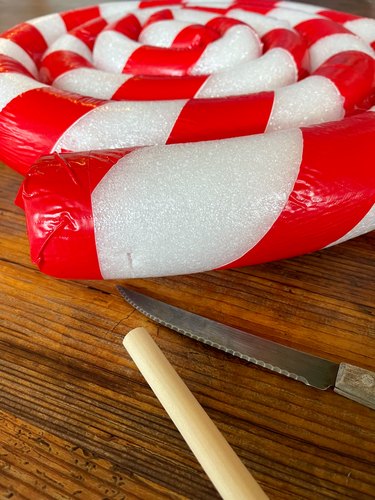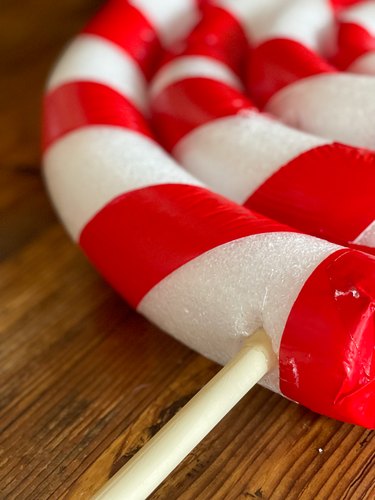 Step 5
Wrap the pool noodle lollipop in clear cellophane and tie a festive ribbon at the bottom to hold the cellophane in place.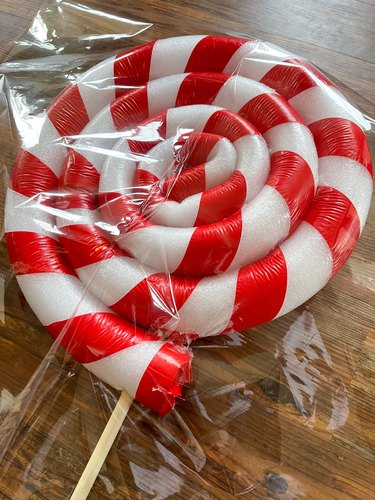 Voila! You have a party on a stick!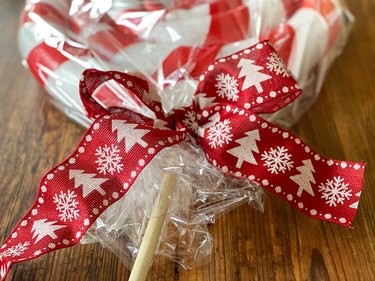 Step 6
To make the giant candy cane, wrap one pool noodle with duct tape.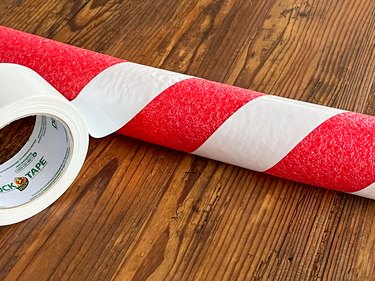 Step 7
Cut a piece of 9-gauge wire with wire cutters and bend over the ends so it's not sharp.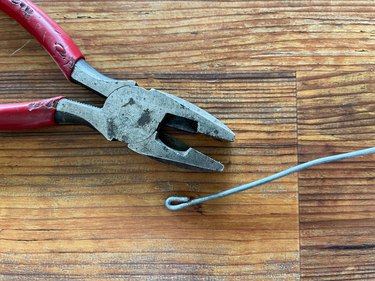 Step 8
Push the wire through the pool noodle and bend it to create the candy cane shape.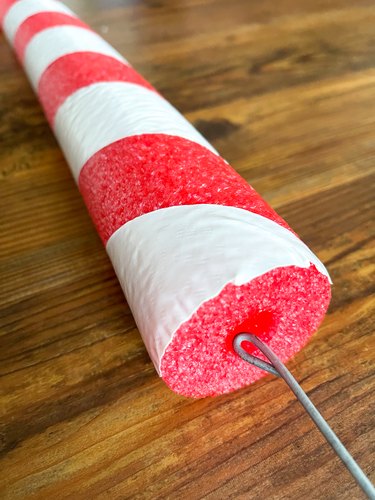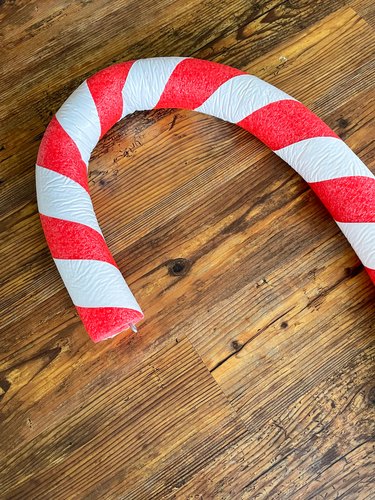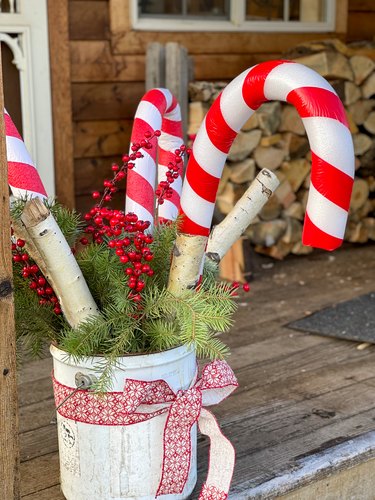 Happy giant sweet treat holidays!