If you can't wait for pumpkin lattes, sweater weather, and all the ghosts and goblins roaming your neighborhood, then it must be time to start your autumn decorating. Begin with this quick DIY giant spider web on your front porch that's sure to catch a few oohs and aahs from your neighbors. All you need is a staple gun and a roll or two of clothesline to add some fall fun and whimsy to your front porch.
Things You'll Need
100 ft. roll of clothesline (or more if you need a gigantic web)

Staple gun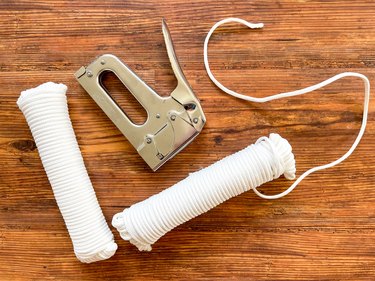 Step 1
To create the radial lines of the web, construct an "X" by stapling the ends of the clothesline into each of the four corners of the area you'd like to have your web. Create more radial lines by stapling the ends of the clothesline to the center top and bottom and across the center sides.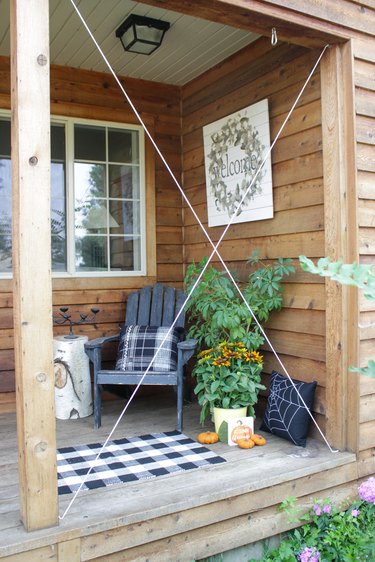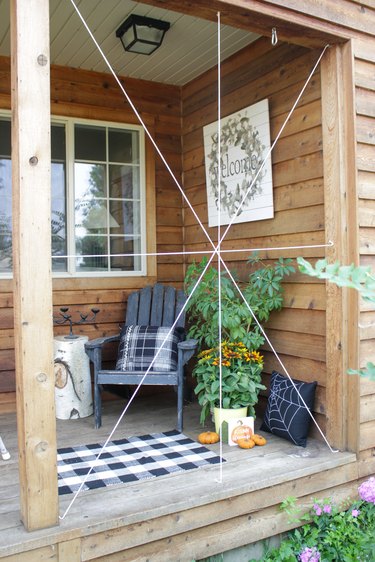 Step 2
Secure the clothesline in the center where all the cords intersect by using the end of the roll of clothesline to tie a knot. Trim the end but leave the cord attached to the roll of clothesline. You'll use it to make the spiral lines of the web.
Step 3
To create the spiral lines of the web, start in the middle where you tied the knot and wrap the roll of clothesline around each radial line, going a little farther out each time you go around the web. When you get to the outside end of your web, just tie a knot to secure and that's all there is to it.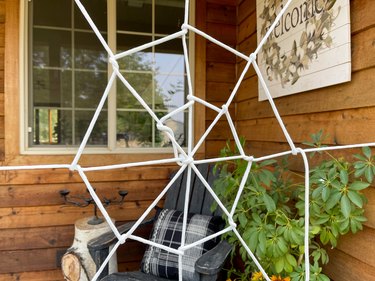 You're sure to catch some autumn fun in this gigantic front porch web!