When zucchini season comes around, it comes with a vengeance. There isn't a small amount of zucchini – there is an overabundance. It's hard to know what to do with all of the healthy garden haul, and we have just the thing. This recipe is easy and delicious, and it reheats well, making it the perfect recipe to make in advance for a full week of healthy meals.
Things You'll Need
4 medium-size zucchinis

1 pound ground meat (turkey, chicken, beef or Impossible meat)

Taco seasoning

Salt to taste

1 tablespoon olive oil

1 cup shredded cheddar cheese

Toppings: sour cream, salsa, cilantro, black olives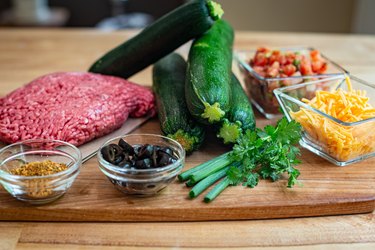 Step 1: Cut the Stems
Preheat the oven to 350°F. Cut the stems off the zucchini.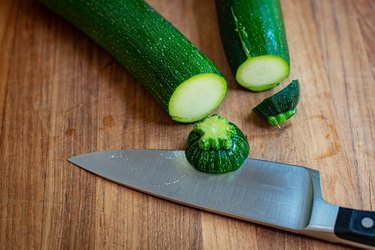 Step 2: Slice the Zucchini
Slice the zucchini in half lengthwise.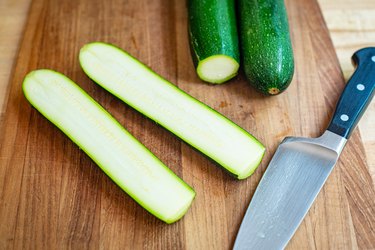 Step 3: Scoop the Zucchini
Scoop out the center of the zucchini, leaving a wall on all sides.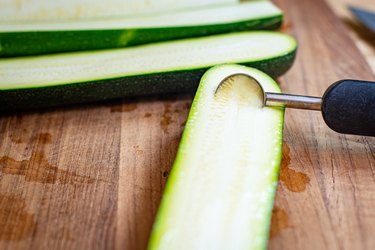 Step 4: Cook the Meat
Cook the meat in a skillet over medium-high heat, breaking it up as it cooks. Drain off any fat. Sprinkle with taco seasoning and salt until well combined.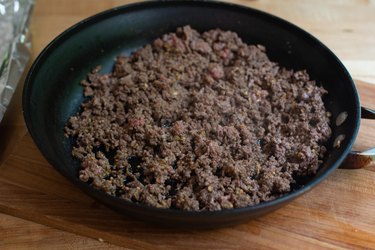 Tip
If you like it a little saucier, add a can of fire-roasted tomatoes or a few tablespoons of tomato sauce to the cooked meat.
Step 5: Prebake the Zucchini
Drizzle the zucchini with oil on the cut side. Place it on a baking sheet covered with aluminum foil, cut side down. Bake for 10 minutes. Flip the zucchini once it is cool enough to handle.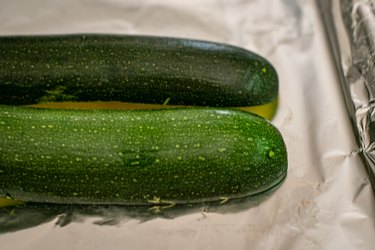 Step 6: Fill the Zucchini
Fill the zucchini boats with the ground meat and top with cheese.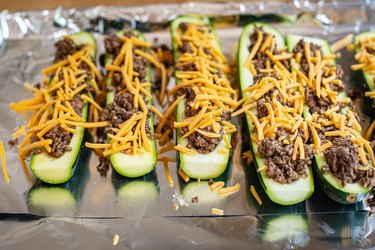 Step 7: Bake the Zucchini
Bake for 12 to 15 minutes or until the cheese has melted.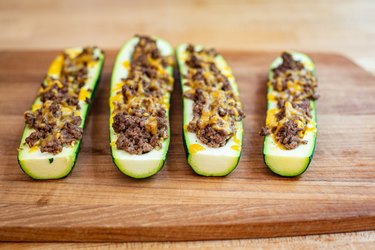 Step 8: Top and Serve
Add your desired toppings, such as sour cream, salsa, cilantro and black olives, and serve.