​eHow may earn compensation through affiliate links in this article.​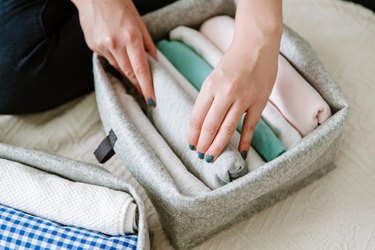 Spring brings, flowers, showers and the overwhelming urge to purge. It feels as if everyone is emerging from hibernation, especially after the year we've all had, and is getting ready to live outside again. Before we can do all the outside activities, we have to make sure that our homes are taken care of, which brings us to spring cleaning. It's not always fun, but is it necessary, and below are some options to make the process just a bit easier.
This first organizer is designed for 5-8-foot closets and if the reviews are to be believed, is easy to set up. It uses durable vinyl-coated Super Slide shelving that can be combined with another organizers, hanging rods for a continuous slide and all the necessary hardware to assemble is included. Once assembled, it offers 9 feet of hanging space and up to 15 feet of shelf space. It seems safe to say that this kit would greatly improve any messy closet. Click here to check it out.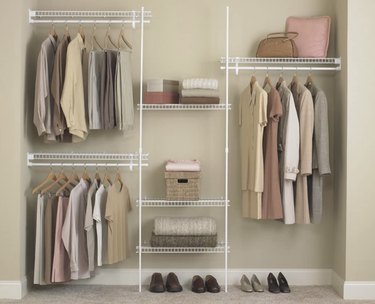 2. Cabinet Pantry Organizers
The cabinet pantry organizer would be a great place to start for someone who doesn't really know how to start the process. These clear containers are stackable, have a built-in handle and are food-safe. If those facts can't convince you, then it would help to know that they have high customer ratings. Using these containers to categorize your snacks would be a great baby step in the organization process. Click here to check them out.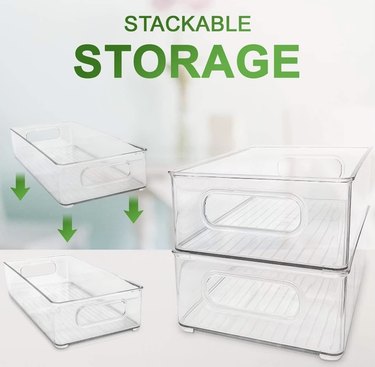 3. Household Creative Hanging Wardrobe
If you're trying to create a more cohesive or aesthetically pleasing atmosphere, then this item is right up your alley. The hanging wardrobe comes in gray and beige with three, four or five shelving options. An additional drawer can also be ordered. It would be easy to clean while keeping your space, however limited, in order. Click here to try them out.
4. Perfect Chip Bag Organizer
Despite what the name says, this organizer would be suitable for other snacks or pantry items besides chips. It holds four large chip bags or spices or cereal boxes. The caddy is made of powder-coated iron that makes it ideal for pantries and kitchens as well. This caddy would definitely make your pantry less cluttered and easier to manage. Click here to check them out.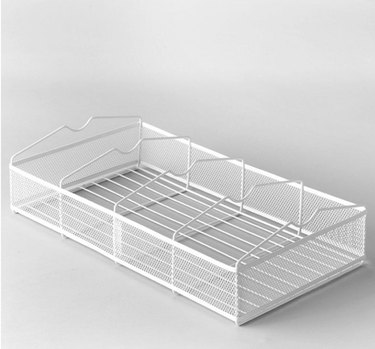 If you're looking for a closet organizer that's movable, then this next item is for you. It's made of a durable steel frame, easy no-tool assembly and has two separate hanging rods that double your hanging space. The reviews for this product all have a common theme: that it was great product for the price and the quality. Click here to see for yourself.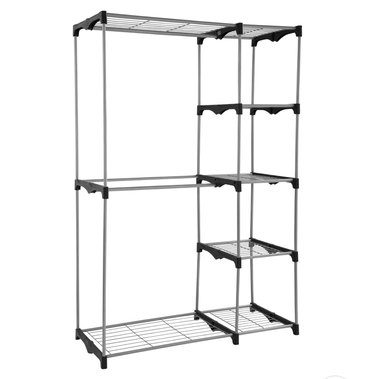 The Zimtown custom closet is a step up from a basic organizer. This organizer is expandable, made of sturdy carbon steel, has leveling feet to keep it steady, has cantilever shelves that are able to hold more than average shelves can with shelf liners and is easy to assemble. This product would absolutely give your closet space a facelift. Click here to check it out.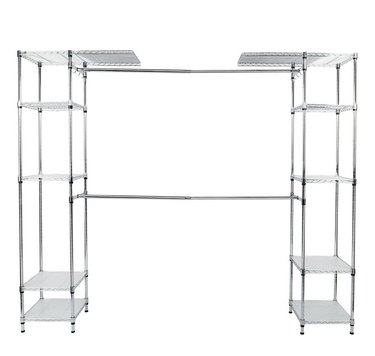 7. Rubbermaid Brilliance Pantry Organization
If tackling the pantry sounds like a chore, then these containers should definitely be on your list. Adding them to your kitchen will help sort out any clutter you may have accumulated over the years. The BPA-free plastic containers make it so much easier to see what's inside and come with airtight leak-proof seals with secure latches. These will look new for such a long time, so click here to check them out.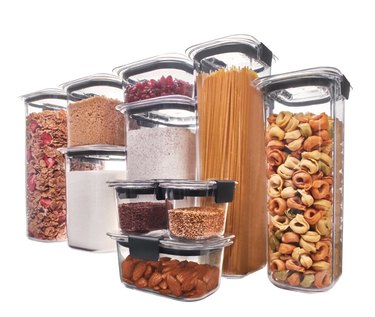 8. YBM Home Wire Mesh Organizer
If you're looking for something on the simpler side of organization, then these mesh organizers are for you. Theses silver containers are constructed from steel, come in various sizes or colors and can hold anything (within reason) that you can toss in them. They're also cost-effective with six in one pack. Click here to check them out.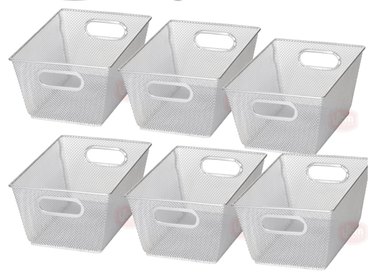 9. Hanging Closet Organizer
This next closet organizer is more geared toward those of college age because of its size and removable hamper. However, it could be used in a standard-sized closet because it would maximize space by creating more shelving space, depending on how many you purchase. It could create more space in a bedroom because the detachable hamper wouldn't have to be kept in an odd corner taking up more room than needed. Click here to see if it fits your lifestyle.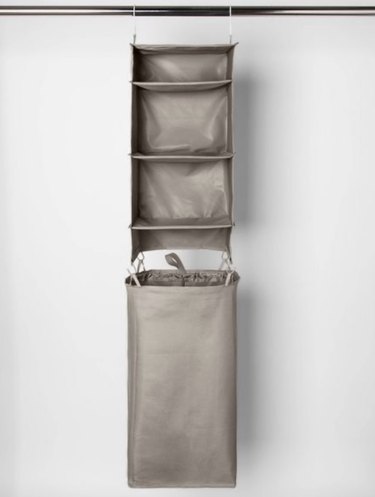 10. Youcopia Upspace Box Organizer
The final item on this list is the Youcopia Upspace box space organizer. These are made to fit, meaning that they can fit long or short boxes. They're also adjustable, sturdy, BPA-free and have a very quick set-up. They are white and silver, so they would be quite easy to match and clean up if they get dirty. All in all, these would make a great addition to any pantry. Click here to check them out.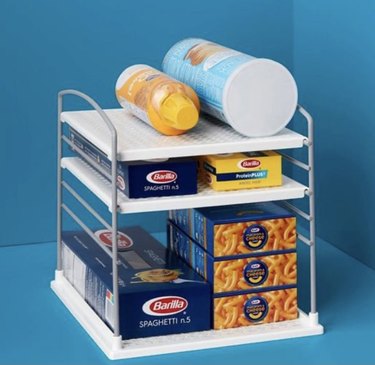 Spring is a time of awakening and organization can be considered a form of that. Organizing a closet or pantry can seem a bit intimidating, but it doesn't have to be. All you need to do is a find a place to start and any one of these would be great. Hope you have a great time getting your bedroom and kitchen in order.