Houseplants are a wonder. Not only do they beautify our interior spaces, they help purify the air, reduce stress and make us happier. (Even Audrey II from "Little Shop of Horrors" was a great friend and confidence booster before he started munching on people.) Scrolling through social media feeds of houseplants can also be incredibly relaxing, and these are the Instagram accounts we just can't get enough of. They can give you some great indoor gardening and décor ideas, inspire you to nurture your own green thumb, and release your inner Mother Nature.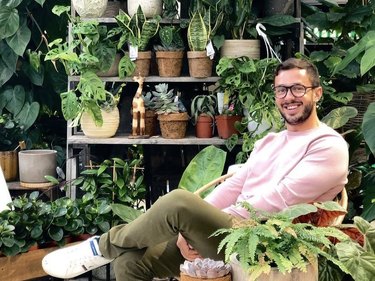 For an instant mood lifter, look no further than Sisi's whimsically colorful home bursting with potted and hanging plants in every corner. You'll see how the greenery grounds the kaleidoscope of colors and patterns. It's inspiring to see how the plants tie disparate objects together into a cohesive look that is the epitome of good vibes.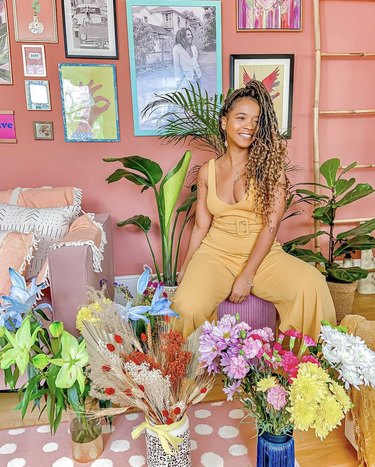 Hailing from Slovenia, Jan Robin is a chemist with a passion for botany. While his houseplants are extraordinary, his legions of fans also enjoy the eye candy that is Jan himself, whose biceps are as impressive as his Pilea plant. Lifting those watering cans must be a good workout.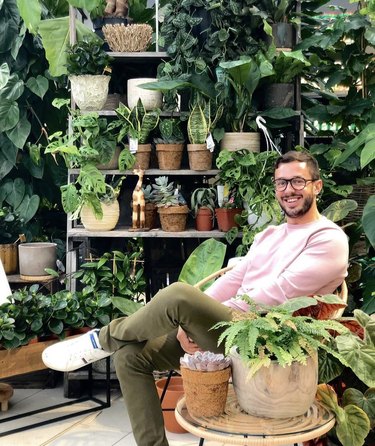 This Instagrammer named Bingjie, originally from China and now living in Northern California, specializes in vibrant yet modern minimalist plants. You'll love her tongue-in-cheek videos on what to do with dead leaves. We also share her obsession with teeny tiny plants that fit in a thimble-sized pots.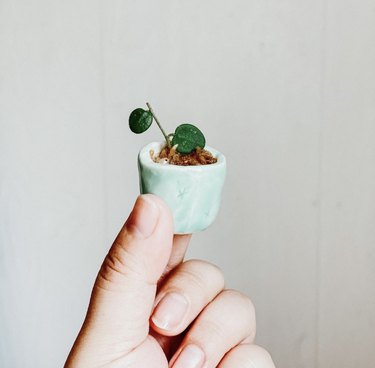 Based in Austria, the House Plant Fairy wows us from her veritable greenhouse of a home with her adorable Chihuahua Bailey. Besides posting jaw-dropping photos, she offers helpful tips on lighting, soil conditions and propagating to make your plants thrive. She also introduces us to plants we never knew existed — case in point, lithops, also known as living stones. They look like rocks that, as they grow, split open to form new formations. Mind blown!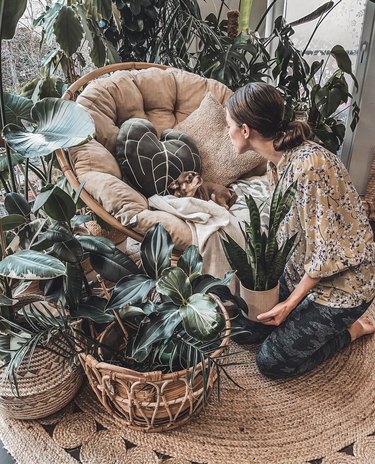 Combining their passion for plants and macramé, Kirsty and Will from Manchester, England, showcase their rustic boho style with a lush variety of Monstera and prayer plants. Prayer plants, which are typically found on the rainforest floor, grow like magic in their abode, transforming their space into a jungle indeed.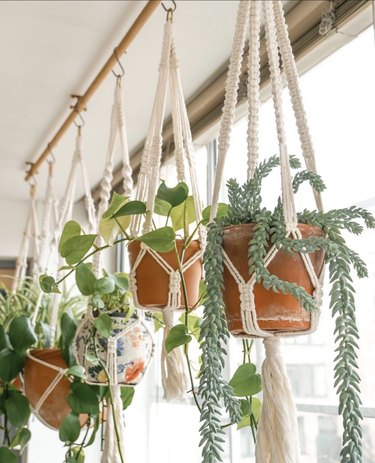 Anh, the proprietor of this Instagram page, specializes in vines, especially VSOH, or variegated string of hearts. The pink heart-shaped vines are absolutely swoon-inducing. And really, what could be more romantic than cascading pink hearts? She also offers care tips and supply suggestions for you to grow your own vines.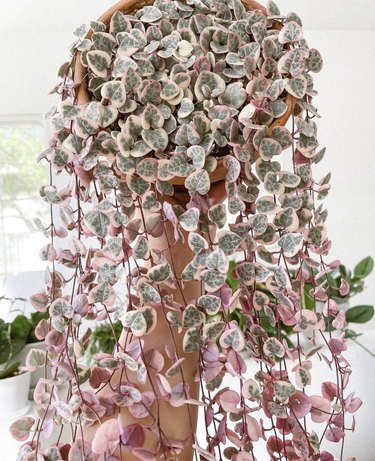 Plantfluencer Christopher Griffin, the Brooklyn-based self-described "Black queer femme kween," gives us a big heaping dash of style, humor and know-how in their delightful posts. Who knew taking care of plants, or as they call them, "green gurls," could be so joyful? They not only share tips for plant care, but self care, and we all could use more of that. And why doesn't Christopher have their own television show yet?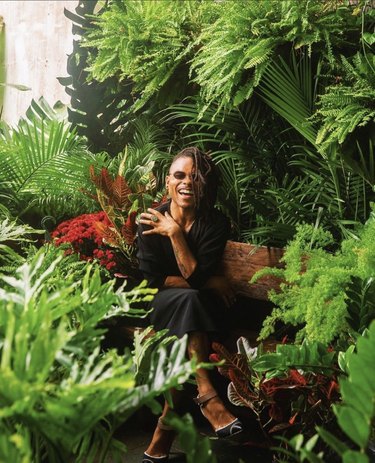 Scrolling through cactus enthusiasts Julien and Jonna's feed, you can practically feel the sunshine on your face and the wind on your back. You won't believe the variety of cacti on display, some looking like they're from another planet. And the flowers bursting from these prickly plants are a spectacular juxtaposition.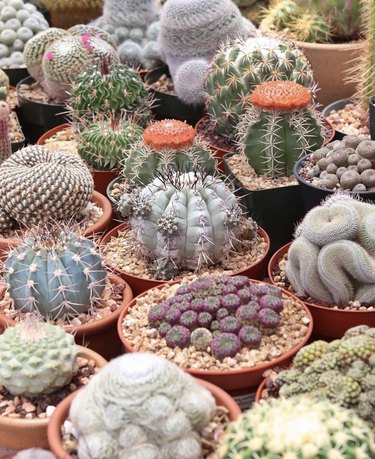 This Instagram community encourages the beauty of nature while showcasing the unity of black womanhood. Celebrating women of color with green thumbs, this page promotes self care through plant care, giving a whole new meaning to growth.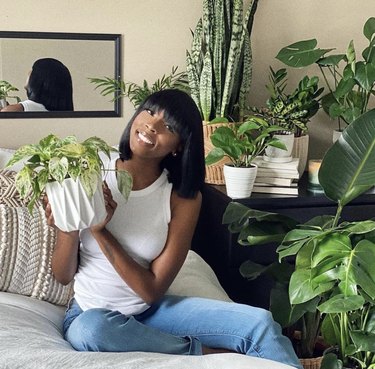 A community of houseplant devotees founded by Erin Harding and Morgan Doane, houseplantclub curates a daily showcase of inspiration featuring greenthumbed Instagrammers from around the world. With more than a million followers, it's a great starting point to discover all the amazing plantfluencers out there.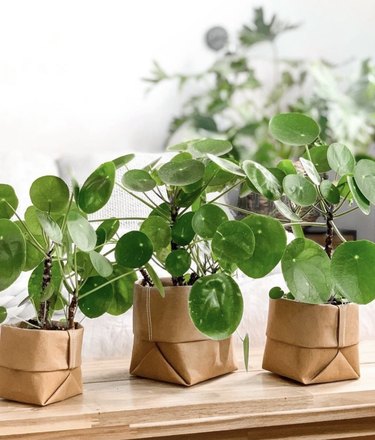 Whether you're a seasoned plant caregiver or a beginner with a brown thumb, these Instagram accounts are sure to inspire you to dig your fingers into the soil and let new life emerge.