When your morning routine always starts with a bowl of cereal, you generate a lot of empty cereal boxes. It seems a shame to toss them out... and it really is, because all that thin cardboard is perfectly suited to any number of craft projects. Once you find out how many things you can make from empty cereal boxes, you may want to start eating cereal for dinner, too — just to get your hands on more boxes.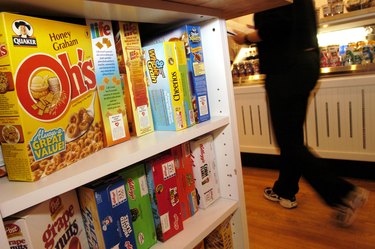 Keeping kids entertained, without having to buy new toys, is every parent's mission. The thin cardboard of a cereal box is perfect for making quick and portable puzzles. Carefully slice off the front and back from the cereal box and cut them into as many or few puzzle pieces as you want. For an extra challenge, mix up the pieces of two puzzles and challenge kids to put them both together.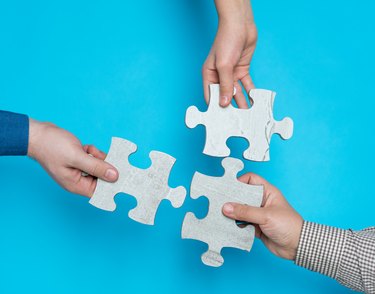 2. Create Drawer Dividers
It's time to let go of your junk drawer shame. Use empty cereal boxes to create a series of drawer dividers for organizing all that chaos. Stand an empty box in the drawer to measure the right height, then use a box cutter to slice off the top of the box. Wrap the boxes in decorative paper if you don't like the look of the cardboard.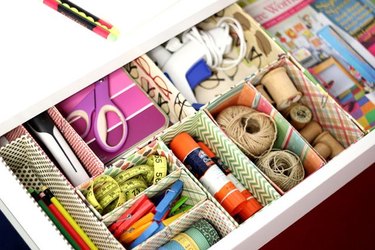 Simple weaving projects are doable for even very young kids. Pieces of cardboard can substitute for a loom, and the thin cardboard used in cereal boxes is perfect for small projects. Try cutting a large circle out of a box, then cut a series of evenly-spaced 1-inch notches around the edge of the circle. Weave yarn around the circle in whatever way you like, securing the yarn in those notches.
Those sheets of gift tag stickers may be functional, but they're not exactly special. Cereal box cardboard is just the right thickness for creating sturdy, customizable gift tags. Write on the brown side and cover the other side with washi tape, or let the cereal logo and nutritional info show as a whimsical touch. Use the same approach to create bookmarks for yourself or others.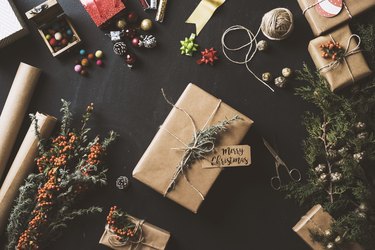 5. Build a Desk Organizer
Once you've used cereal box dividers to tame your junk drawer, you'll probably have the itch to organize other spaces. Transform cereal boxes into dividers of varying heights and shapes to suit your needs. You can even make your own stackable drawer organizer by cutting out the long sides of several boxes and gluing them together in a stack.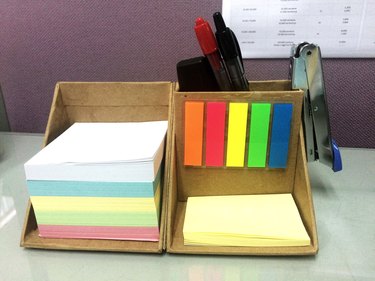 6. Make a Pocket Notebook
There are some people out there — and you know who you are — who can't have too many notebooks. Using a smartphone notes app just isn't the same as using a pen. Make your own pocket notebooks by stacking a few sheets of small paper on top of a thin piece of cardboard from an empty cereal box. Fold and crease the stack, then staple the crease to keep everything together.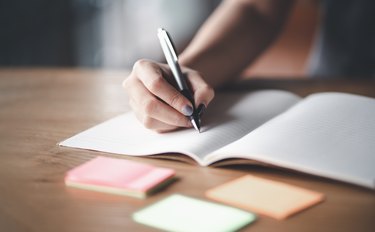 Hanging a store-bought sign to celebrate a birthday or holiday is a nice gesture. Making your own message banner, however, is a truly special way to show you care. Cut large letters out of empty cereal boxes to spell out a message, then punch holes in the letters and connect them with ribbon. Cover the letters with paint or glitter to make the sign even more festive before hanging it up.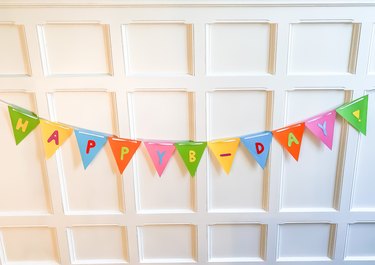 8. Use as a Paint Palette
Do you have anyone in your house who loves to paint? Using cereal boxes as palettes makes for super easy cleanup. Cut the front or back off the box and use the coated side to hold and mix paint. Toss the temporary palette when the project is done.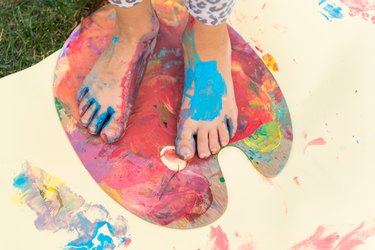 9. Make Your Own Gift Boxes
Why buy shirt boxes from a store when cereal boxes are already the perfect size? There are a few ways to use cereal boxes as gift boxes. Either tuck a gift through the existing flap of the box, or glue the flap closed, lay the box on its size and use a craft knife to carefully slice open three sides of the front of the box. Lift this flap up and place a gift inside, then tie the box closed with ribbon or wrap it in paper.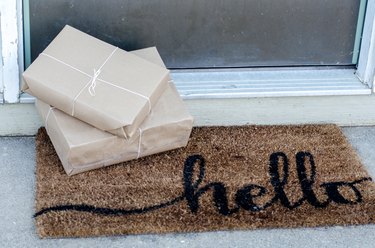 10. Fake Some New Wall Art
Listen, some of us are craftier than others. Creating your own wall art doesn't have to involve painting a canvas or crocheting some wall hanging from scratch. Sometimes, you just want to add a pop of color to a blank wall. Wrap empty cereal boxes with decorative paper, thick wrapping paper or thin fabric and hang a cluster of these boxes together as a mini gallery.