The sparkly lights are up, the fragrant tree is decorated, and the fancy cookies are baked —now it's time to adorn your mantel. Why not dazzle Santa this year and hang up a delightful stocking you made yourself? Who knows, he might be so impressed that he drops in a few extra treats. Don't know how to knit? No worries — just use a thrifted sweater or old sweater that has gotten a bit snug or gone out of style, and give it a cozy new life as a Christmas stocking.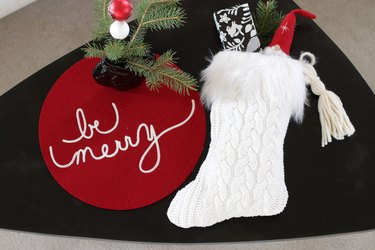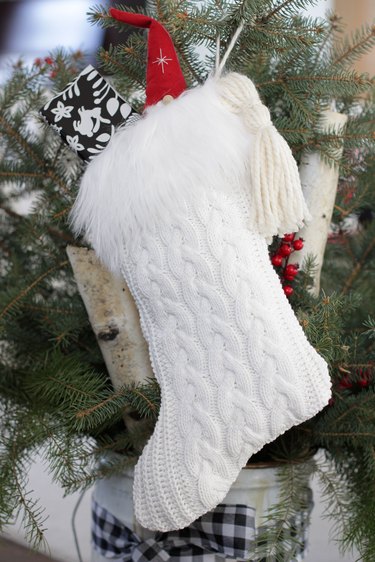 Things You'll Need
Old sweater

Paper pattern

Straight pins

Sharp scissors

3-inch strip of faux fur

Hot glue gun

Tassel or pompom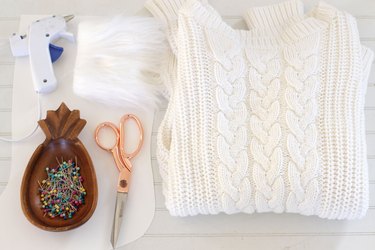 Step 1
Create a paper pattern by tracing an existing stocking and add a 1/2-inch around the entire pattern for a seam allowance. Place the pattern on the sweater with the top of the stocking lined up on the finished edge of the sweater. Pin in place. If the sweater has a design on it, be sure to place the pattern over the design that you'd like on your stocking. Use a sharp pair of scissors to cut through both layers of the sweater.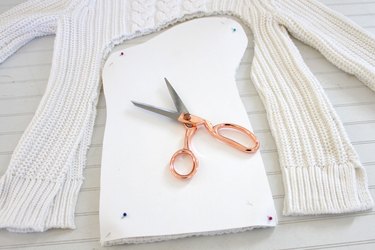 Tip
To make this a no-waste project, save the sleeves and the scraps to make some sweater mittens. Click here for the instructions.
Step 2
Place the right sides of the sweater together. Pin and sew around the edges leaving the top open.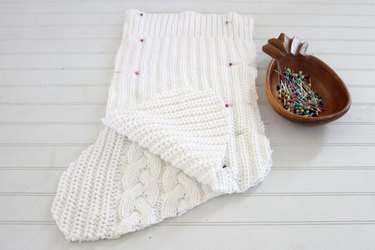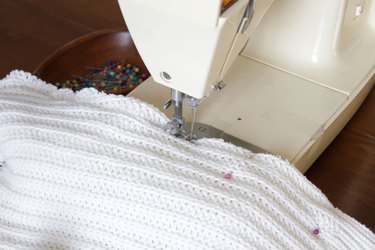 Step 3
Turn the stocking right side out and press the seams flat.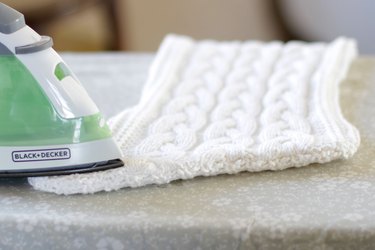 Step 4
Cut a 3-inch wide strip of faux fur so it will wrap around the top of the stocking. Be sure to cut the faux fur on the back with an exacto knife so you're only cutting the backing and not the fur. Place the fur so the nap or the direction of the fur is going down. Use a hot glue gun to attach the fur around the top of the stocking.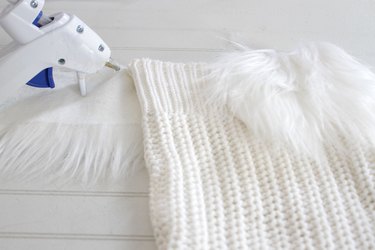 Step 5
Attach a tassel or some pompoms with a loop to the top corner with a hot glue gun. If you'd like to make your own tassels, click here for the instructions.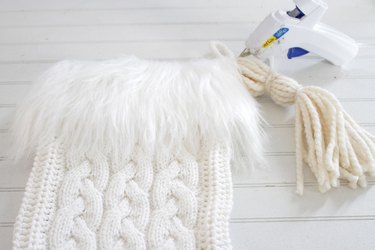 Now you've got a stocking that is just as special as the little gifts inside.