Eggnog lovers, you're going to go crazy over this eggnog bundt cake! Moist and fluffy, sweet and warmly-spiced, this cake tastes just like your favorite winter beverage and makes for an amazing holiday dessert to share with friends and family. While the cake is perfectly delicious on its own, you can top it with a homemade glaze or cream cheese frosting for an even tastier treat!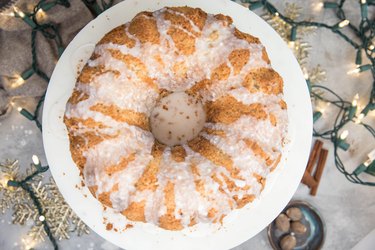 Cake
Things You'll Need
2 sticks (1 cup) butter, softened

2 cups granulated cane sugar

1 cup brown sugar

2 tsp pure vanilla extract

6 large eggs

3 cups all-purpose flour or cake flour

1 tsp baking powder

1/2 tsp sea salt

2 tsp ground cinnamon

1 tsp ground nutmeg

1/4 tsp ground cloves

1 cup eggnog (or half & half)

2 Tbsp spiced rum or brandy
Step 1
Preheat the oven to 350° F. Spray or oil a bundt cake pan, then dust with flour (this will ensure the cake comes out of the mold easily).
Step 2
Add the butter to a stand mixer and beat on medium-high until very creamy.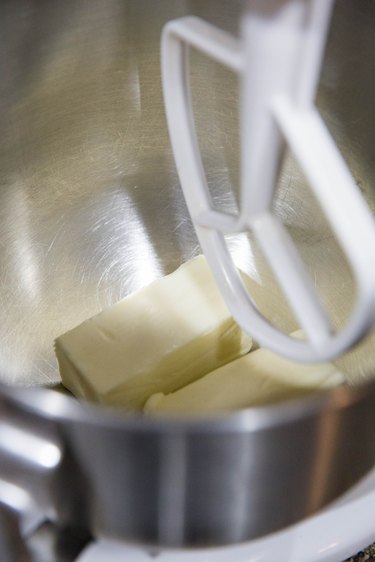 Add the sugar one cup at a time and continue beating until mixture is fluffy and well incorporated. Beat in the vanilla extract.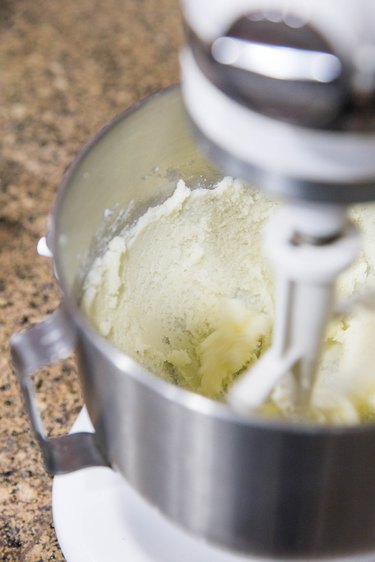 Step 3
Beat in the eggs on medium speed, one at a time. Mix just until the yolk is combined. Avoid over-beating the eggs.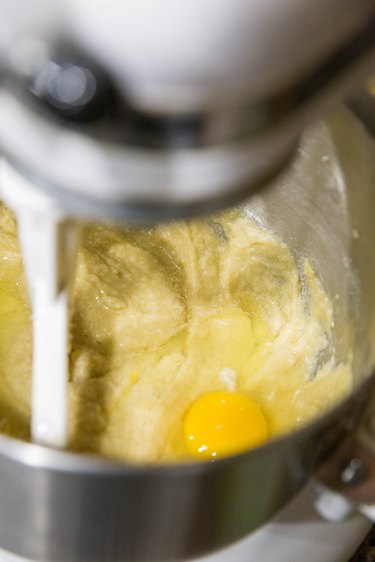 Step 4
In a separate bowl, combine the flour, baking powder, cinnamon, nutmeg, cloves, and sea salt. Add half of the flour mixture to the mixer with the wet ingredients.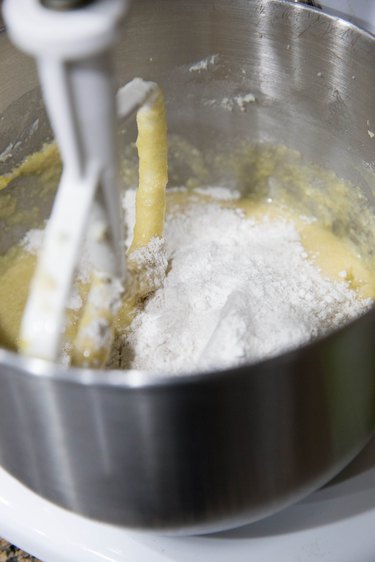 Beat in half of the eggnog just until combined.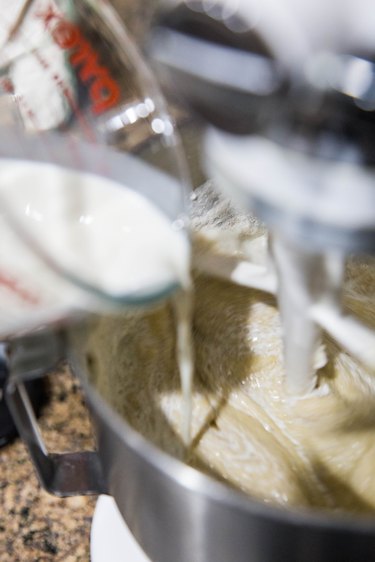 Repeat with remaining flour and eggnog, beating just until the mixture is combined. Don't over-beat the cake batter.
Step 5
Pour batter into the prepared bundt cake pan.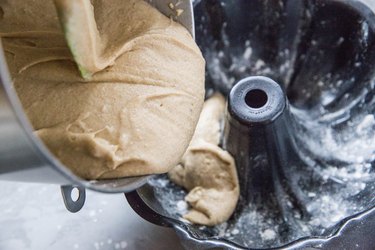 Bake on the center rack of the preheated oven 50 to 60 minutes, until cake is golden-brown and tests clean. Once the cake is out of the oven, allow it to cool completely.
Glaze
Things You'll Need
1 cup powdered sugar

2 Tbsp eggnog or cream

¼ tsp brandy extract, optional

Pinch cloves

Pinch sea salt
Step 1
Stir together all of the ingredients for the glaze in a bowl until glaze is creamy and all of the powdered sugar lumps are out.
Gently run a knife between the cake and the bundt cake pan (to help release it from the mold), and turn out onto a serving plate or cake stand.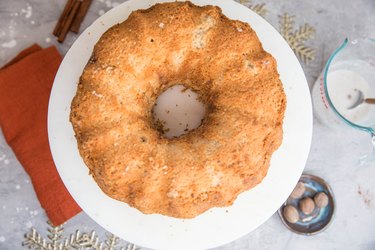 Pour the glaze over the cake.