Peaches are now virtually the last bit of available summer produce. They're as delicious as ever and yearning to be enjoyed, and this salsa does just that. In this recipe, the sweet, flavorful peaches are joined together with spicy jalapeños and tangy citrus whose contrasting yet complementing dynamic is sure to be enjoyed by everyone. Some red onion and tomato complete the union of savory and sweet for the absolute perfect summer salsa fit for any occasion. Follow the steps below and enjoy!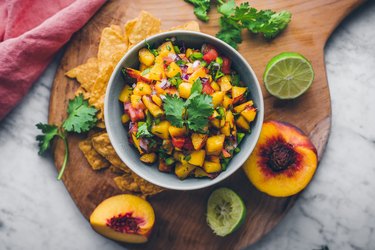 Things You'll Need
2 cups diced, ripe yet firm, yellow peaches

1 jalapeño, deveined, deseeded, and diced

¼ cup diced red onion

3/4 cup diced tomato

2 tbs chopped cilantro

1 lime

salt

1 medium bowl

chips for serving
Step 1
Add the peaches, jalapeño, onion, tomato, cilantro, juice of half a lime and a pinch of salt.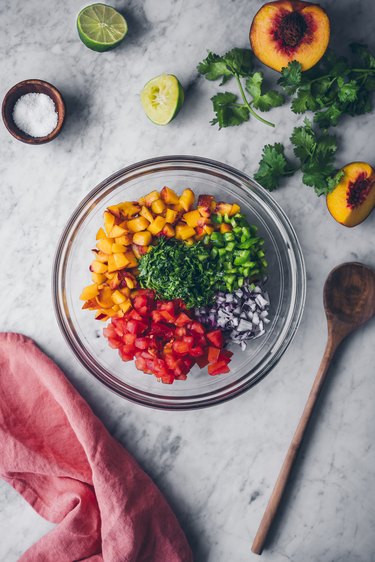 Tip
If a spicier salsa is preferred, add a few of the jalapeño seeds to the bowl.
Step 2
Mix everything together until well combined. Add additional salt or lime juice to taste.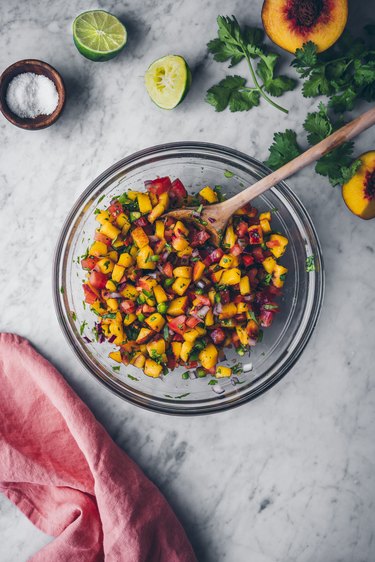 Step 3
Transfer to a serving bowl and enjoy right away with chips.