​eHow may earn compensation through affiliate links in this article.​
Even your skincare routine can join the zero waste movement with these cute and cheerful reusable makeup remover pads. Instead of making them with a plain old towel, find a decorative one with terry cloth on one side, and a delightful design to match your bathroom decor on the other side. When you're finished using them, just throw them in the wash with your regular towels and use them over and over again.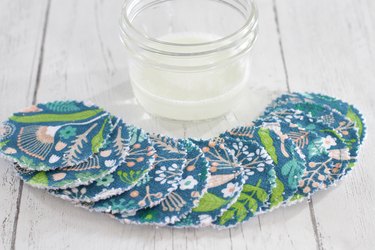 Things You'll Need
Decorative towel with terry cloth on one side

Essential oil (optional)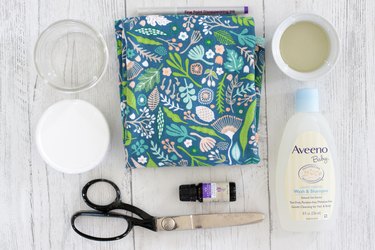 Step 1
Use a disappearing ink pen to trace around the bottom of a small jar on the terry cloth side of the towel. Repeat to create 10-15 circles.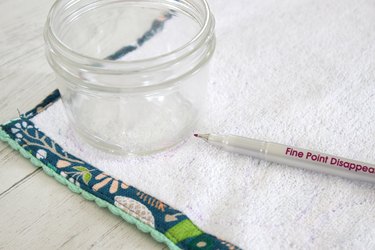 Step 2
Use a regular stitch to sew 1/4-inch in from the circle drawn with the pen.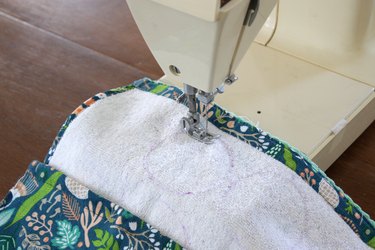 Step 3
To keep the towel from fraying, use a pair of pinking shears to cut out each circle on the line drawn with the pen, just outside the stitching line.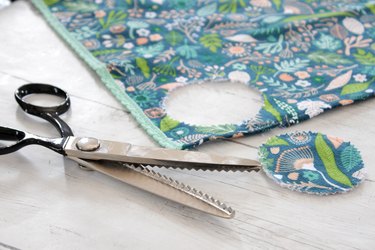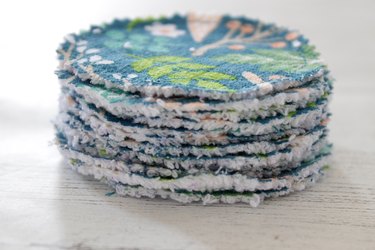 Step 4
You can fill the jar with your favorite brand of face wash or you can make your own. To make your own, mix together 1/2 cup of water, a few squeezes of baby wash, 2 tablespoons of coconut oil and a couple drops of good smelling essential oil. The oil is optional, but it does make it smell nice. Place the top on the jar and give it a good shake.
Step 5
Place the pads into the face wash solution and keep the lid on until you're ready to use one.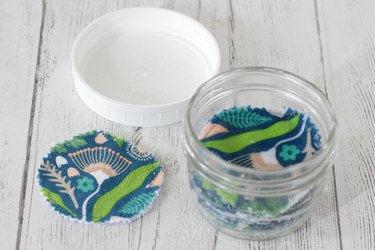 Tip
To wash the pads in your washing machine, place them in a small mesh bag and launder them with your other towels. When they're clean, place them back into the jar filled with liquid face wash and use them over and over again.