​eHow may earn compensation through affiliate links in this article.​
Accessorize, accessorize, accessorize: It's not just for clothes and homes anymore. Nope, even cars want to get in on the accessory action. Why not adorn the interior of your car with a colorful, handmade steering wheel cover? Not only will it bring a bit more style to an otherwise boring space, but your hands will thank you. No more grabbing a hot steering wheel in the summer and freezing your hands in the winter. Plus, it's super quick and easy to make. So, if you've been telling yourself you want to learn how to sew, then this would be a perfect first project. Triple bonus!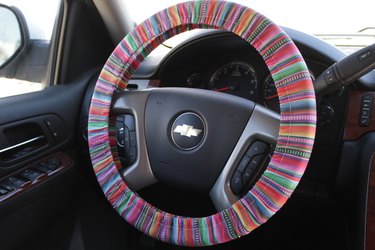 Things You'll Need
Cotton fabric

Sharp scissors

Safety pin

Straight pins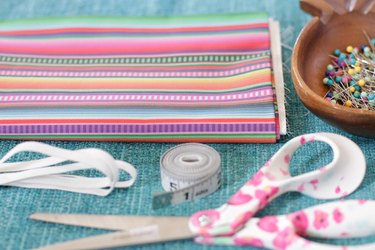 Step 1
Measure the circumference of your steering wheel. Cut a piece of fabric that's 3/4 inch longer than that circumference measurement, and 6 inches wide.
For example, if your steering wheel has a circumference of 48 inches, then your fabric will be 48 3/4 x 6 inches.
Step 2
Use a hot iron to press under 1/4 inch on both long edges. Then press under another 1/2 inch on both long edges.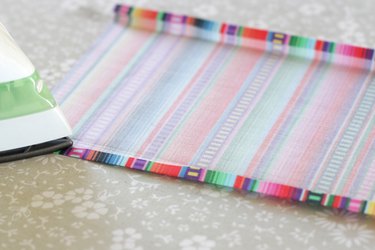 Step 3
Sew close to the fold to create a casing on both sides for the elastic.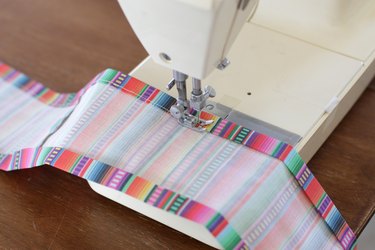 Step 4
Cut 2 pieces of 1/4 inch elastic that are 30 inches long. Attach a safety pin to the end of one piece of elastic.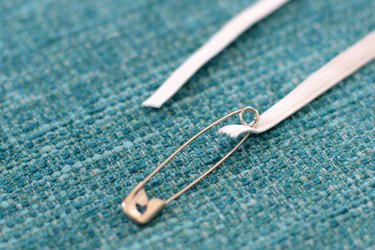 Step 5
Place the safety pin into the casing and pull the elastic through until you get to the other side. Be careful to keep the other end of the elastic from pulling into the casing. Use a straight pin to secure both ends of the elastic. Repeat on the other side with the second piece of elastic.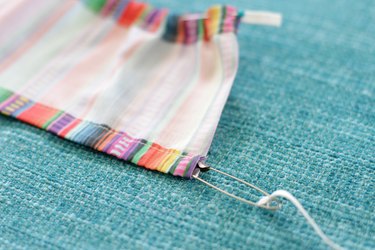 Step 6
Sew across the ends of the elastic pieces to secure them all in place.
Step 7
Fold the fabric over so the short ends are together with right sides facing in. Pin and sew in place.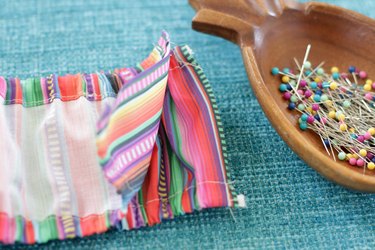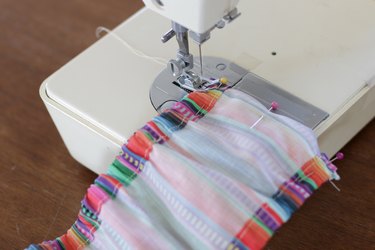 Step 8
Turn the cover right side out and wrap it around your steering wheel. Your road trips will never feel the same again.