1 of 21
Keep Kids Entertained Indoors
The winter months can sometimes bring the blues along with some unsightly weather that keeps everyone indoors and eager for some adventure. If you're challenged to keep the kids entertained this winter, here are 20 ideas for easy indoor activities.
Image Credit:

skynesher/E+/GettyImages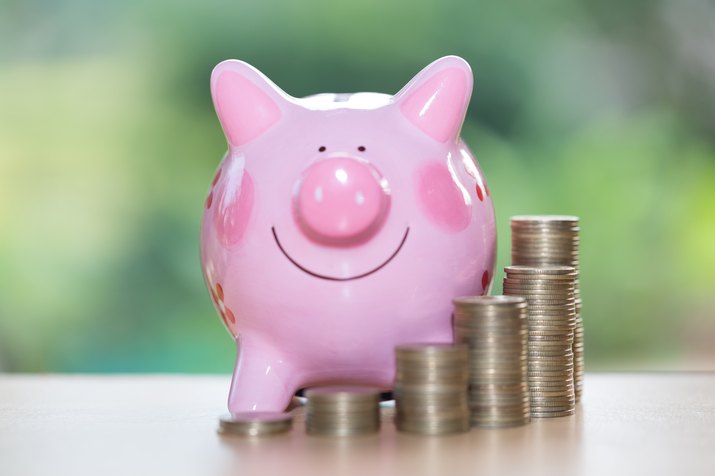 2 of 21
Dump your piggy banks into a big pile on the table and invite your child to be the "banker." Put four bowls out and show her how to sort change—quarters, dimes, nickels and pennies. This might sound like a boring task to you, but kids love the opportunity to play with money.
Image Credit:

Tinnakorn Jorruang/iStock/GettyImages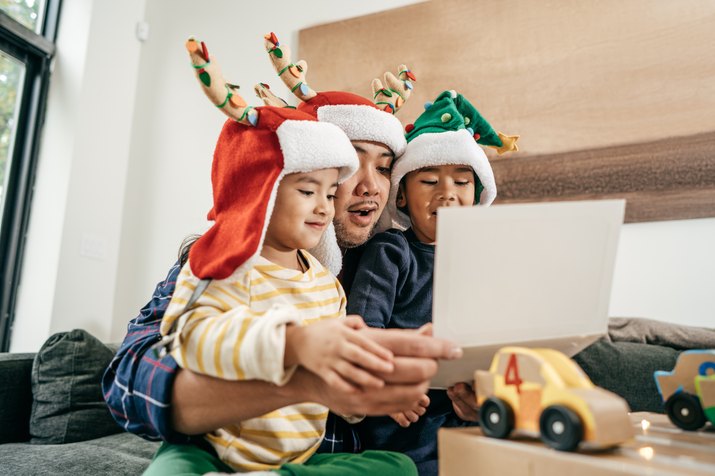 3 of 21
Make a list of 20 to 30 specific objects found in your home and write them all down. Pass the list to your child, along with a pencil to check things off—and set her loose to find everything. For older kids, you can increase the difficulty level with trickier, more specific objects to find such as a blue measuring cup, a palm tree magnet, a particular book, a hammer with a red handle and so forth.
Image Credit:

kate_sept2004/E+/GettyImages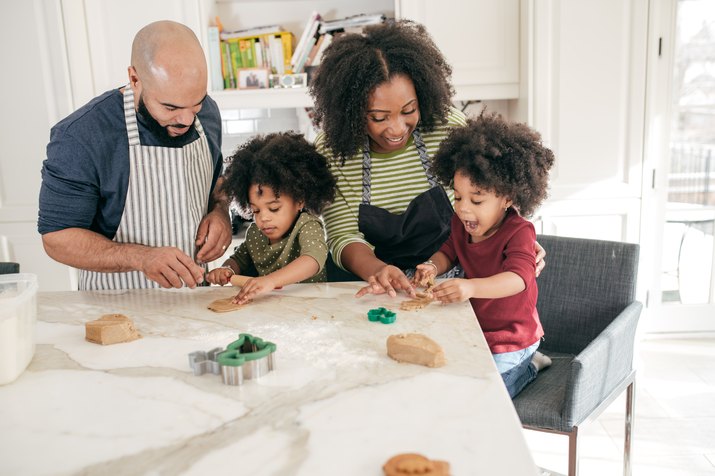 4 of 21
One of my kids' favorites is cooking, and this always keeps them busy for a while. Give them free rein in the kitchen by setting out a mess of ingredients (I try and choose inexpensive things so that it's not too wasteful) and let them "cook." Without any input, let them make their own concoctions—using flour, water, chili pepper, sugar, peanuts, whatever! Kudos if you're brave enough to actually cook it and eat it.
Image Credit:

kate_sept2004/E+/GettyImages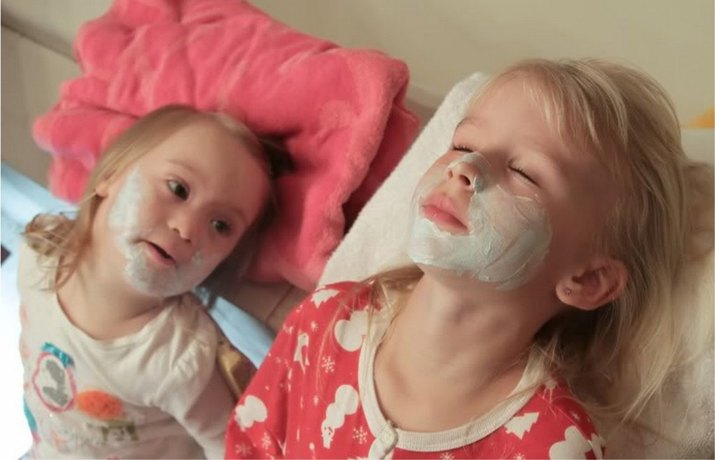 5 of 21
Roll up some towels, make a spa menu of choices (pedicures, manicures, face masks, hand massage), cut some cucumber slices and open your bathroom for business. My girls love when I give them coins to pay for their treatments.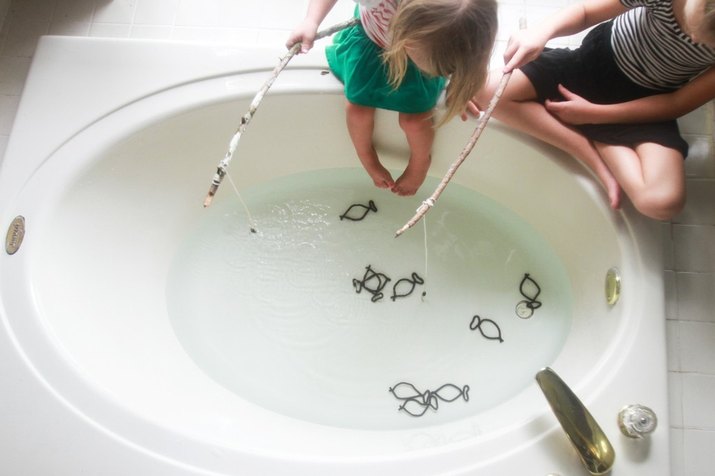 6 of 21
Form pipe cleaners into the shape of fish and toss them in a bathtub of water. Tie a cup hook (secure with electrical tape) to the end of a string and tie it onto a stick to make a fishing pole. See how many fish your child can catch. And no scaling or cleaning required!
7 of 21
This is one of my kids' favorite games—and it keeps them busy enough that I can get plenty of stuff done while they're searching for treasures. Think Easter egg hunt but with everyday objects. You can hide small toys, dolls, Barbies—whatever. Make a list of what you're hiding, tuck them away under toss pillows, behind books on the shelf or in a desk drawer and then let your kids loose to find them. Hint, hint: The harder the hiding spot, the more time it takes them to find them. Be warned: The kids are likely going to want to switch roles and hide them for you to find.
Image Credit:

DGLimages/iStock/GettyImages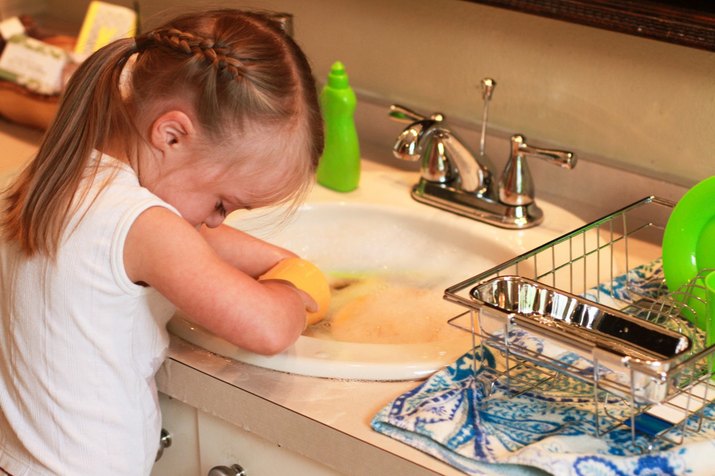 8 of 21
OK, so maybe you don't want to wash dishes for fun, but to a kid who doesn't yet understand the responsibilities of house cleaning, washing dishes can actually be exciting. Fill the sink with a little soapy water and a sponge, throw in a bunch of plastic dishes and lay a dish towel out for drying. Add a stool so that your child can reach and let her have at it! You can also create a dishwashing area at a bathroom sink. You might just gain a little household helper sooner than you thought!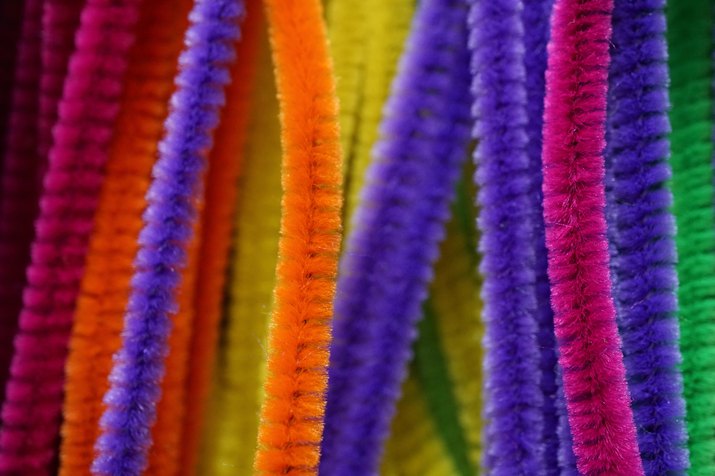 9 of 21
Pony beads and pipe cleaners are great craft items to always keep on hand. The built-in wires in pipe cleaners make threading pony beads easy for little hands, and the beads stay on, making it a perfect adult-free task for little ones to accomplish on rainy days. Turn them into rings, bracelets and key chains to give away to family and friends.
Image Credit:

Wulf Voss / EyeEm/EyeEm/GettyImages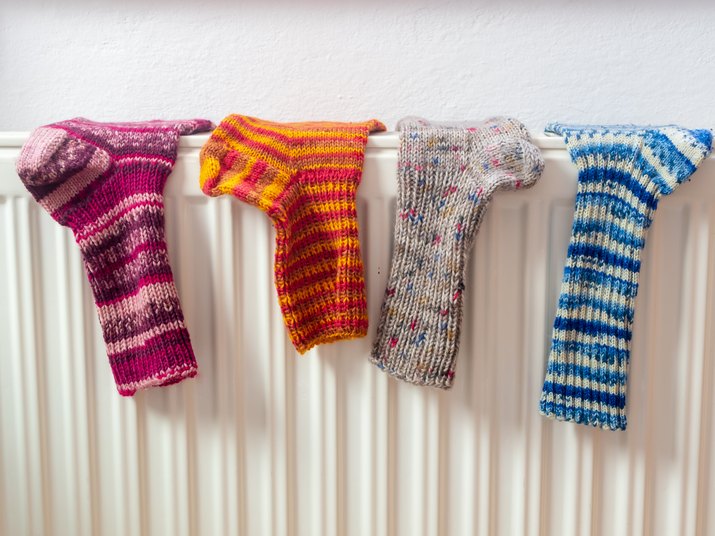 10 of 21
Create bean bags by filling some old socks with rice or beans and tying off the ends so they stay filled. Set up bowls or beach pails as targets, tape off a standing line and let your kids aim away.
Image Credit:

Sonja Rachbauer/iStock/GettyImages
11 of 21
Paper "Rocks" and "Hot Lava"
My kids will play this all day, and it's a great game that embraces all ages. Space out and tape a path of papers (regular copy paper works great) on the floor throughout your entire house, and instruct your kids to follow the path, making sure they only step on the papers because everything else is hot lava. To make it more difficult, you can leave larger spaces between papers.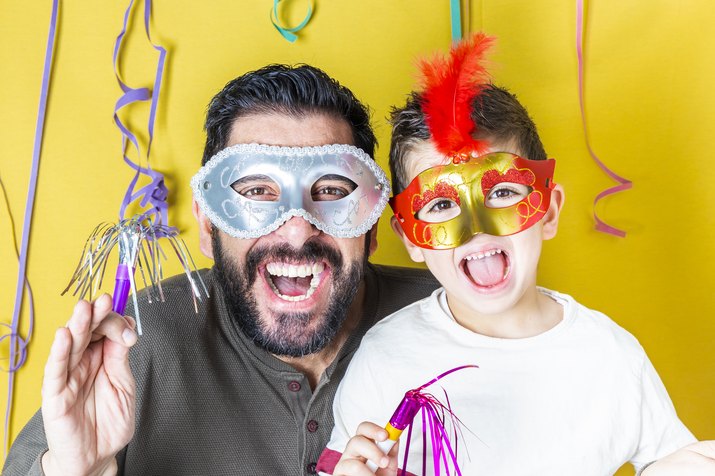 12 of 21
Make Up Three New Holidays
Older kids will love this one! Give your child the task of creating three specific holidays for your family to celebrate throughout the year. They can be as silly as "Family Donut Day" or "Backwards Day." Appoint your child as manager. Have her choose a date to celebrate the holiday and ask her create a written list of how your family is to celebrate the day. Make sure to add it to everyone's phone calendars to make it official.
Image Credit:

coscaron/iStock/GettyImages
13 of 21
Toothpicks & Mini Marshmallows Tinker Toys
Remember the old Tinker Toys you played with as a kid? If you have a bag of mini marshmallows and some toothpicks, you can create a homemade version for hours of fun. Put a pile of each in the middle of the table and show your kids how to poke marshmallows on the end of the toothpicks. Because each marshmallow can accommodate several toothpicks, your kids can create various joints and angles for 3-D shapes.
Image Credit:

photo-vista.de/iStock/GettyImages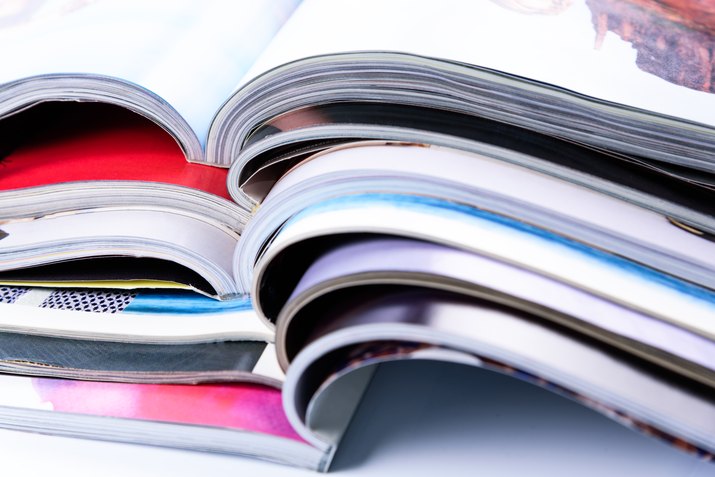 14 of 21
Don't throw away those old magazines! Set out a stack of them with some poster board, scissors and glue sticks. Let your child loose to cut out things that inspire him and create a collage on the poster board, or give him a theme like "things that make me happy," "shoes," "rainbow things" or "animals."
Image Credit:

photo/iStock/GettyImages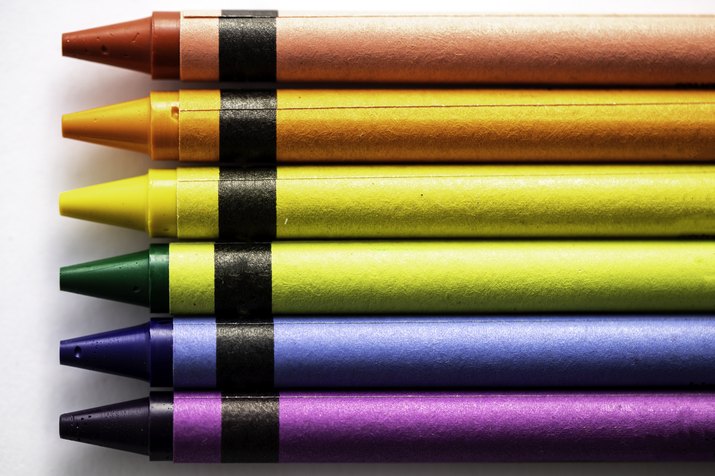 15 of 21
This is a great activity for even the littlest of kids and allows them to color without worrying if the crayon stays on the paper. Stretch out a big sheet of butcher paper (available in construction rolls in the paint aisle at most hardware stores) and tape it to the floor. Dump out crayons and erasable markers and let your kids create whatever they like on it. You can also encourage them to trace each other's bodies and decorate them by drawing on clothes and jewelry.
Image Credit:

Garrett Aitken/iStock/GettyImages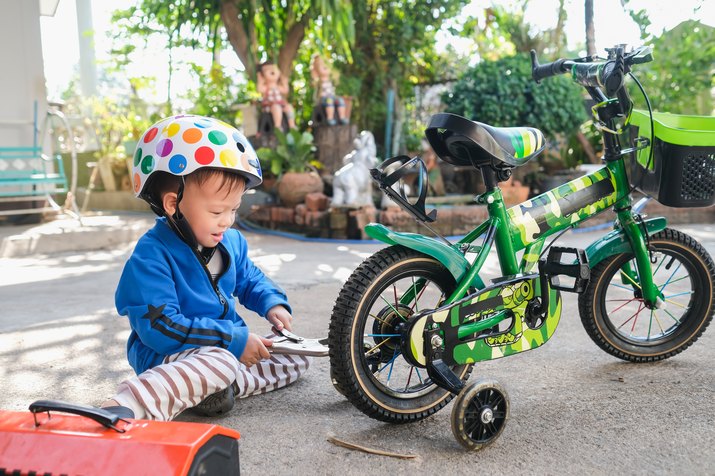 16 of 21
Before you throw away that old keyboard or clock or typewriter that doesn't work, think how much fun your children will have taking it apart. Kids that are old enough to responsibly handle small parts will love taking some tools to the inside of broken electronics (you can cut the cord off first to be extra safe) and playing Fix-It Shop.
Image Credit:

yaoinlove/iStock/GettyImages
17 of 21
Put household objects, one at a time, in a paper or canvas bag (as long as you can't see through it). Have your child reach into the bag, feel the object and see if she can identify it just by its feel.
Image Credit:

Василий Авраменко/iStock/GettyImages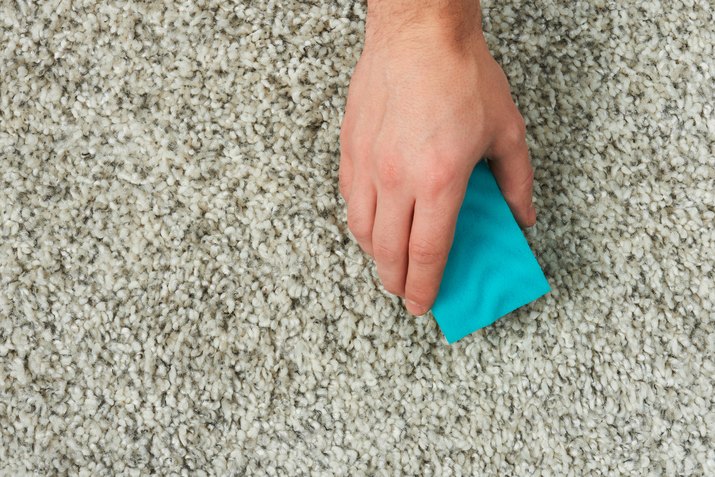 18 of 21
Kill two birds with one stone—entertain your kids and get your floor clean. Dampen some towel rags and secure them to the bottoms of your kids' feet (a large rubber band works well). Turn up some good music and let them loose to dance in their sock mops while they clean the floor.
Image Credit:

dimarik/iStock/GettyImages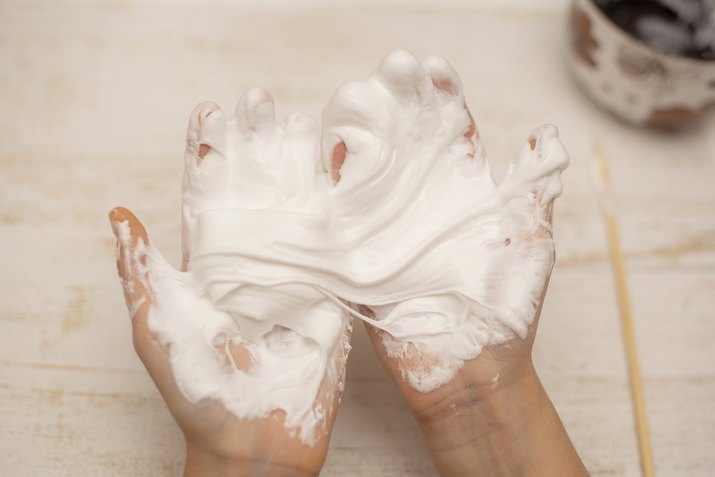 19 of 21
Shaving Cream Finger Painting
Cut some garbage bags and tape them down to a table or counter top. Spray a heap of shaving cream in the middle and let your child finger paint pictures and words in it.
Image Credit:

Klavdiya Volkova/iStock/GettyImages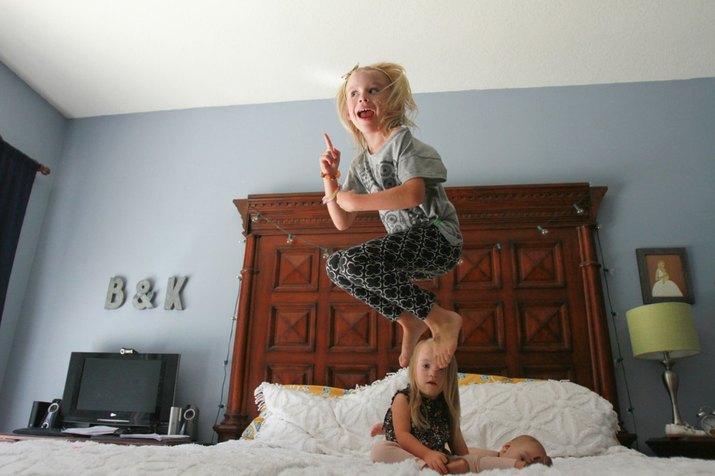 20 of 21
Invite everyone into the bedroom, crank up some tunes and host a bed jumping party. Handle it like the Olympics—rate the jumps, pass out medals, create names for jumps like the Lutz, the Scissor Kick or the Wiggleworm. You'll be your kids' favorite mom. I mean, you're their only mom, but still.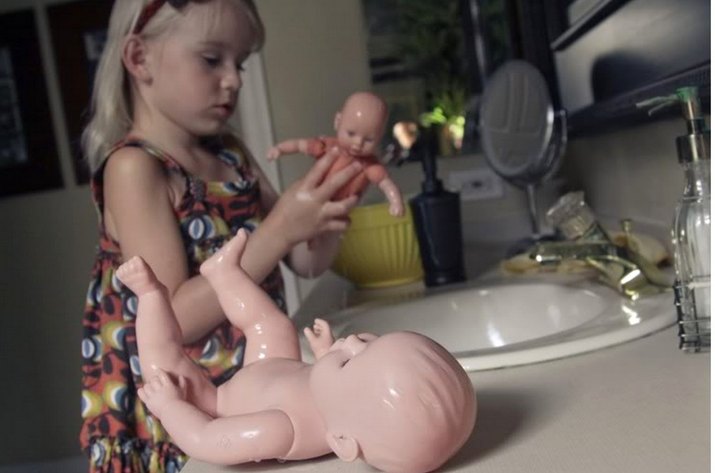 21 of 21
A good parent knows that every baby needs a nice bath from time to time—and dolls are no different. Your kids will love playing mama or papa while they bathe their dolls. And you can help make it all the sweeter by setting out everything they'll need: towels, baby soap, washcloths, powder, diapers and a good sudsy sink.