Autumn is upon us like a wild stampede of All Things Pumpkin. Now that the fall is REALLY here and not just at that awkward pre-puberty state everyone goes crazy for, it's time to get real serious about cocktails.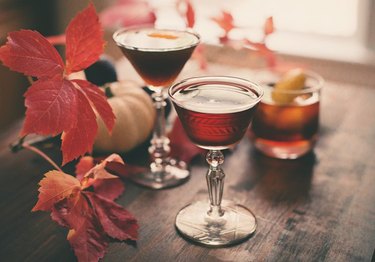 By now, you're wearing some flannel, maybe even a scarf; and if you're really adventurous, you're wearing both at the same time while figuring out what to do with all those apples you've been picking over the last couple of weeks. But with this colder weather come fantastic drinks. Chilled as they may be, it's the flavors and aromas that convey this time of year and therefore, I present you with (insert crazy dubstep music here) some absolute dynamite rye whiskey cocktails!
Why just rye and not bourbon or Scotch or maybe, oh, I don't know… ANY other spirit known to man?! Well, friend. I'll tell ya': rye whiskey IS autumn. Man, if that wasn't the best scientific answer just now. For those who love rye or for those new to whiskey, good rye has all these lovely notes of spices and a genuine warmth that's missing from brother bourbon, a whiskey that is more about smoothness and delicate sweetness. They both smell great but I think that quality rye whiskeys like Rittenhouse, Templeton, Bulleit or WhistlePig (though that one is more of a sip-it-neat kind of whiskey) make for deeper, more intricate cocktails.
So without further ado, I present you with a series of excellent rye whiskey-based cocktails to sip on while contemplating just how many leaves you have to rake and just how many pies you need to make to rid yourself of those apples.
Remember The Maine
A classic cocktail (1939) variant of a Manhattan with beautiful wood notes and cherry.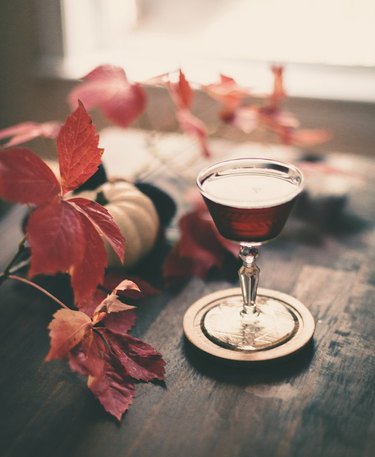 Things You'll Need
2 ounces rye whiskey

3/4 ounces sweet vermouth

1/4 ounce Cherry Heering

Absinthe rinse
Step 1
Pour the rye, vermouth and Cherry Heering into a mixing glass full of ice and stir until chilled and diluted. Strain into a martini glass you had previously rinsed with the absinthe (like you would a Sazerac). Add a cherry for garnish.
The Pledge
This is an original cocktail of mine; but dare I say, it's tasty.
Things You'll Need
1 1/2 ounces rye whiskey

1/2 ounce Amaro Averna

1/2 ounce yellow chartreuse

2 dashes of Angostura bitters
Step 1
Pour the all ingredients into a mixing glass full of ice and stir until nicely chilled. Strain into a small rocks glass with a big cube of ice and garnish with a lemon peel after pressing its oils into the drink.
Toronto
A modern classic in every sense.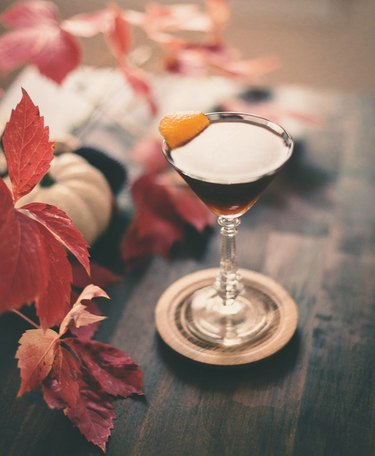 Things You'll Need
2 ounces rye whiskey

1/4 ounce Fernet Branca

1/4 ounce demerara syrup
Pour all three ingredients into a mixing glass. Stir and strain into a chilled glass and garnish with an orange peel after pressing its oils in and around the drink.