Savory galettes are some of the best things to make once fall rolls around. Not only are they easy to make (thank you, store-bought dough), but they're also incredibly versatile. Savory or sweet? The choice is yours. This particular galette is filled with all things cozy; potatoes, bacon, and leeks.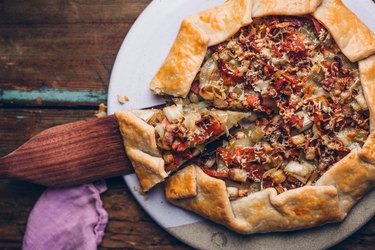 Things You'll Need
1, 11-inch store-bought pie dough round

3-4 strips of uncooked bacon


2 large leeks, white part only, thinly sliced into half moons, and rinsed

1/2 cup grated gruyere cheese

6 oz Yukon gold potatoes, scrubbed and thinly sliced

1 large egg, lightly beaten

salt and pepper to taste

large skillet

parchment paper

baking sheet

pastry brush
Step 1
Heat oven to 400° F. Add the bacon to a large skillet set over medium heat and cook until slightly crisp. Transfer bacon to a paper towel-lined dish. Roughly chop the bacon once cooled.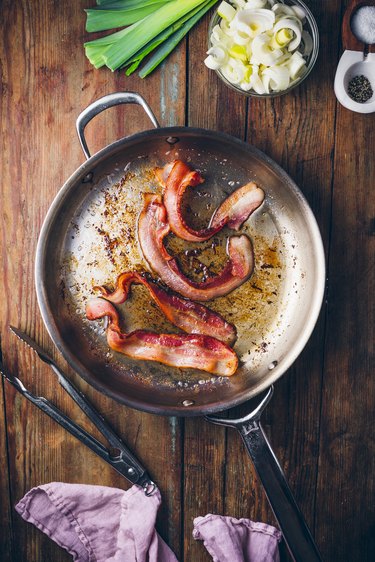 Step 2
Discard all but 1 tablespoon of the bacon grease, then add the sliced leeks to the pan. Cook over medium-low heat for 4-5 minutes, or until tender. Season lightly with salt. Transfer to a small bowl to cool slightly.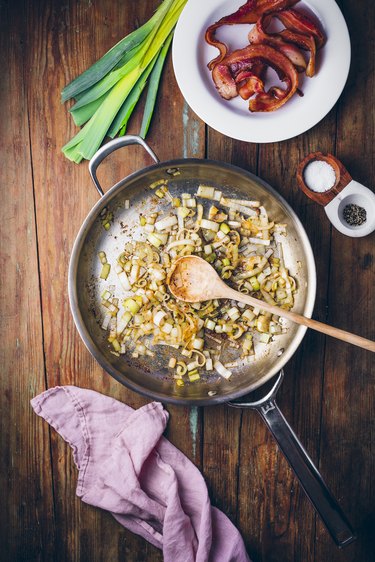 Step 3
Unroll the store-bought pie crust and place on a piece of parchment paper. Sprinkle with half of the gruyere cheese, leaving a 1 1/2 inch border all around. Layer the potato slices over the cheese and season with salt and pepper.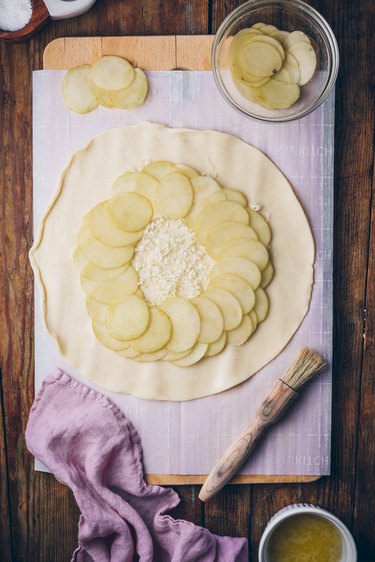 Step 4
Toss the bacon and leeks together, then scatter over the potatoes. Sprinkle the remaining cheese over the top. Fold the dough edges over filling, tucking and overlapping as needed. Whisk 1 tablespoon water into the egg and brush over the dough.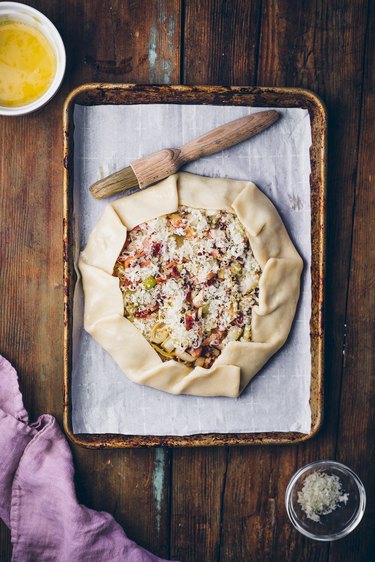 Step 5
Place galette onto a baking sheet lined with parchment paper and bake for 30 to 35 minutes or until golden brown. Allow galette to cool for 5 minutes before serving. Enjoy!