This is how you level up when it comes to Taco Tuesday. Sure, savory tacos are awesome, but they won't be able to please the crowd the way these delightful little dessert tacos can. You might even be tempted to eat dessert first.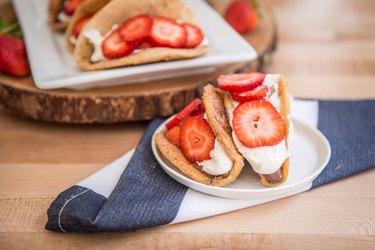 Things You'll Need
6 small flour tortillas (I used the "street taco" size)

Vegetable oil

¼ cup granulated sugar

2 tablespoons ground cinnamon

½ cup heavy cream

2 tablespoons powdered sugar

1 teaspoon vanilla extract

1 cup Nutella (or other type of chocolate spread)

1 cup sliced strawberries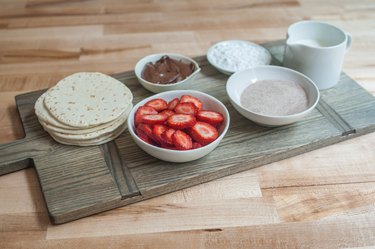 Step 1: Fry the Tortillas
Heat an inch of vegetable oil in a skillet over medium high heat. Add the tortillas, cooking on both sides until browned.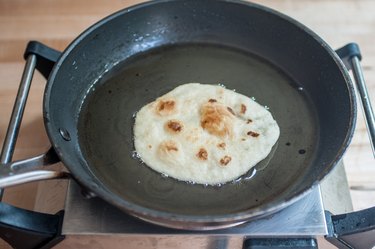 Step 2: Cover in Cinnamon Sugar
Add the granulated sugar and the cinnamon to a plate, then stir to combine. Cover the tortillas in the cinnamon sugar on both sides.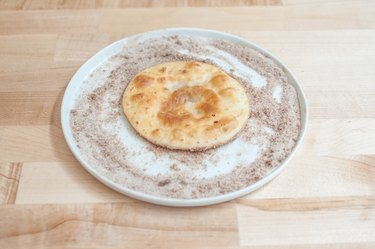 Step 3: Fold
Fold the tortillas in half and allow to cool.
Tip
Want to make a "Dessert Taco Bar"? Just serve these folded, along with the fixins, plus any others you can think of (raspberries, chocolate chips, candied pecans), and let your guests go nuts!
Step 4: Make the Whipped Cream
Add the heavy cream, powdered sugar and vanilla to a bowl. Beat on high until light and fluffy.
Step 5: Fill
Fill each taco shell with 1 to 2 tablespoons of Nutella, then whipped cream, then strawberries.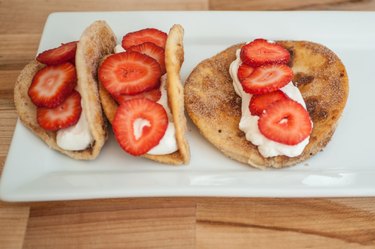 Step 6: Serve