These eye-catching dragon fruit popsicles are not only fun to look at—they're also fun to eat! The pink-hued flesh of the dragon fruit used to be hard to find, but now that pre-cubed frozen packs are more commonly available, everyone's pink popsicle dreams are possible. These popsicles are as easy as it gets: just blend, freeze, and enjoy.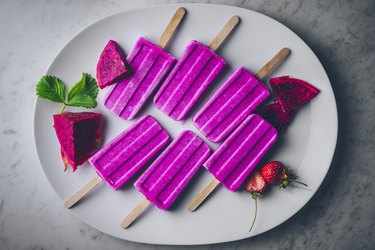 Things You'll Need
1, 13.5 oz can of coconut milk

1 1/2 cup cubed frozen red dragon fruit

1/2 cup frozen strawberries

1/2 cup frozen pineapple tidbits

3-4 tablespoons honey

Blender

10-cup popsicle mold

10 popsicle sticks
Step 1
Place all of the ingredients in the order listed in the container and blend until smooth.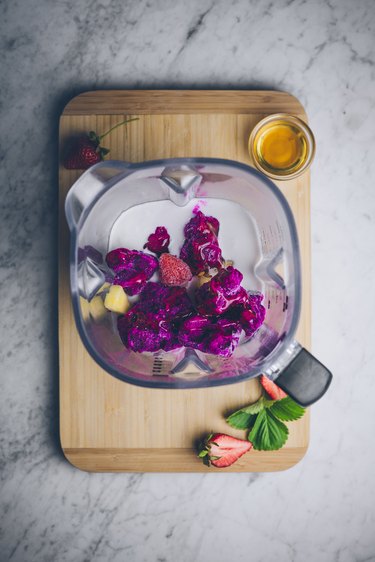 Step 2
Carefully fill each popsicle mold, leaving about ¼ of an inch of space at the top of each mold.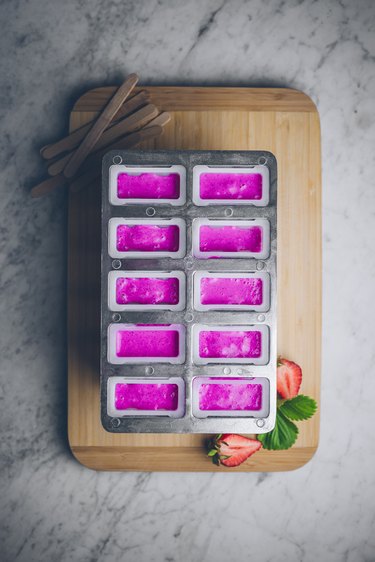 Step 3
Cover the popsicle mold with the lid and insert a popsicle stick into each mold. Place the popsicle tray in the freezer for 3-4 hours, or until frozen.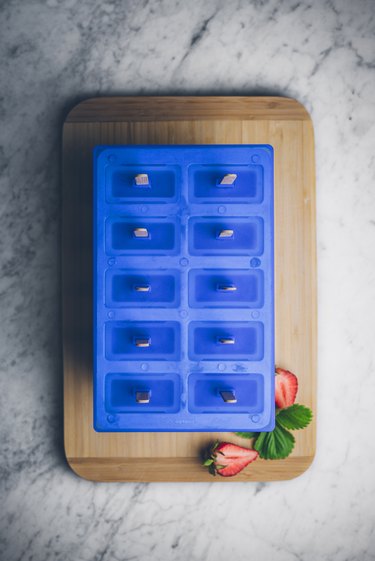 Step 4
Remove the popsicles from the mold and enjoy!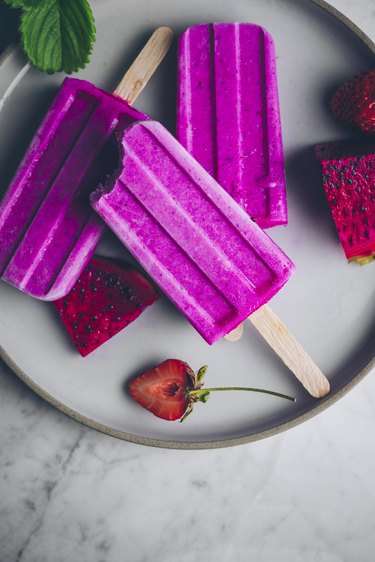 Tip
Run the popsicle mold under a bit of warm water. This will help loosen up the popsicles a bit, making it much easier to take them out of the mold.