There is something so decadent about strawberry mousse. It's rich, creamy, and luxurious. How can you resist? To top things off, strawberry mousse is easy to split up into little cups, making it the perfect dessert for Sunday brunch, spring picnics, and everything in between. Luckily, you don't have to be a pro to whip up this sweet treat. All you need is a few basic ingredients and some fresh strawberries. Before you know it, you'll be enjoying a batch of homemade mousse.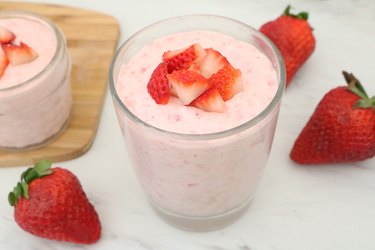 Things You'll Need
1 1/4 cups strawberries, chopped

1/2 cup heavy cream

2 tablespoons white or coconut sugar (optional)

1/3 cup cream cheese, room temperature

1 teaspoon pure vanilla extract
Tip
This recipe yields 3 to 4 small servings. To make enough for a crowd, double or triple all of the ingredients.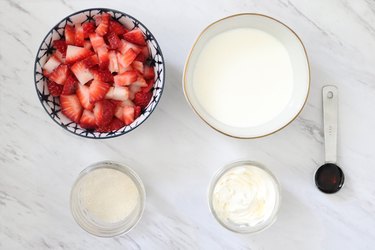 Step 1
In a food processor, combine the strawberries and sugar. You can also use honey or maple syrup in place of sugar, or completely omit the sweetener.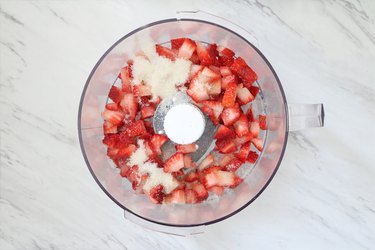 Step 2
Blend until the mixture is soupy and has very little chunks.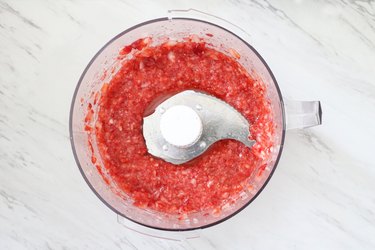 Step 3
Add the cream cheese and vanilla, and blend until combined. Set aside.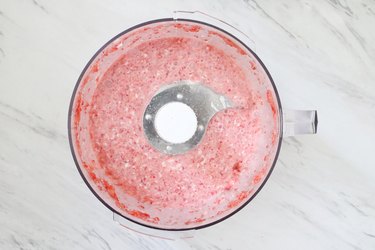 Step 4
In a large bowl, beat the heavy cream with an electric mixer. Start at the lowest setting and slowly increase from there. Beat until soft peaks form, about 3 to 5 minutes.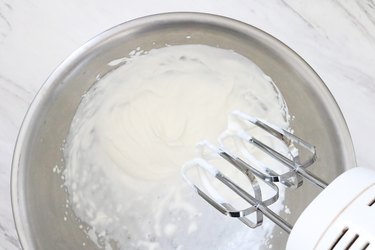 Step 5
Add the strawberry mixture to the whipped cream. Beat until combined, about 3 to 5 minutes.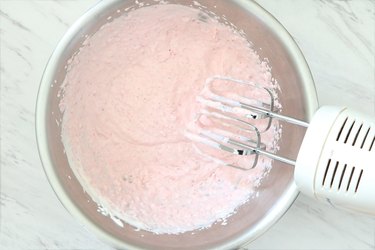 Step 6
Transfer into individual cups or 4-ounce jars. Chill in the refrigerator for 1 to 2 hours. Once chilled, garnish with chopped strawberries and serve.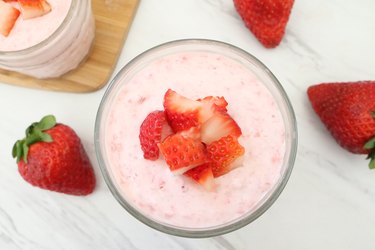 This recipe is extremely easy to customize. For example, replace the strawberries with chopped fruit of your choice. Blueberries, mangoes, or bananas would be delicious. You can even combine fruits for an awesome burst of flavor.
Another option is to use lemon curd for a batch of citrus-flavored mousse. Simply omit the fresh fruit and sugar, skip to Step 3, and use 1/2 cup of lemon curd. If you're lucky enough to find curd made with different fruits, it can also be used in this recipe.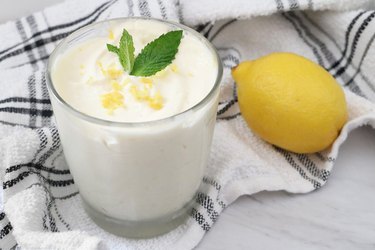 To garnish your homemade mousse, opt for fresh mint leaves, lemon or orange zest, chocolate shavings, or coconut flakes. The mousse can also be used as a topping for waffles, pancakes, or brownies. The possibilities are both endless and tasty!