​eHow may earn compensation through affiliate links in this article.​
If you regularly bake, you've likely noticed that prices of quality vanilla extract have drastically increased. The good news is you can make your own from scratch, and it's much more affordable (and tasty)! The flavor is richer and can be adjusted to your liking. Follow the instructions below to learn how to easily and quickly make vanilla extract in the Instant Pot.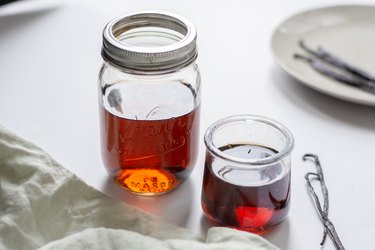 Things You'll Need
2 vanilla beans (Grade A or B is best for maximum flavor)

2 cups vodka

1 cup water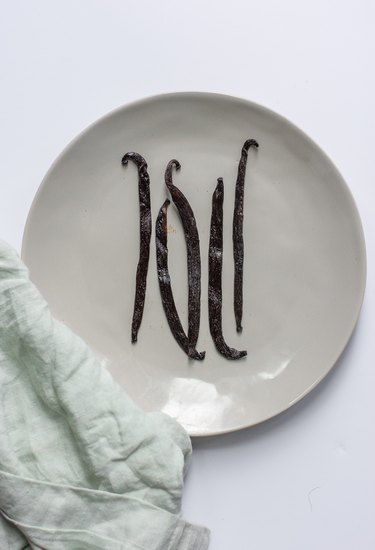 Step 1: Prepare Jars
Pour vodka into a mason jar. Slit vanilla beans down the middle and place in the jar. Secure lid so it is "fingertip tight" and set aside.
Place steamer rack in the Instant Pot and pour in water. Sit the jar on the rack. Close lid, seal the valve, and cook on manual high pressure for 45 minutes. Let it completely natural release, about 30 minutes.
Tip
"Fingertip tight" is a canning term that means screwing the lid on until it is barely tight. This allows air bubbles to still escape in the heat and pressure. Make sure that you only make vanilla extract in an electric pressure cooker.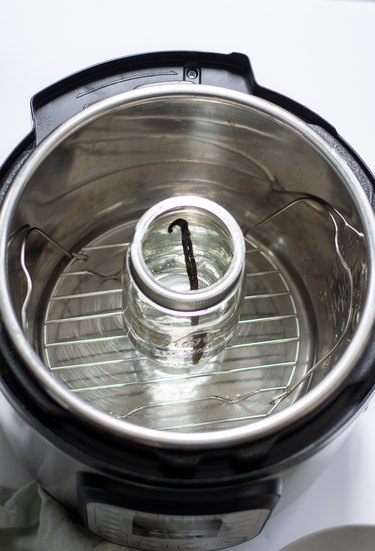 Step 2: Remove Jars
Remove jars with tongs or heat-proof gloves. Let rest for 24 hours to develop flavor. The longer you leave in vanilla beans, the more robust and rich the flavor will become. The extract is ready to use after cooling. Store in a glass container at room temperature. Enjoy!