Things You'll Need
Sauce pan

Apple juice

Orange peels

Cloves

Cinnamon sticks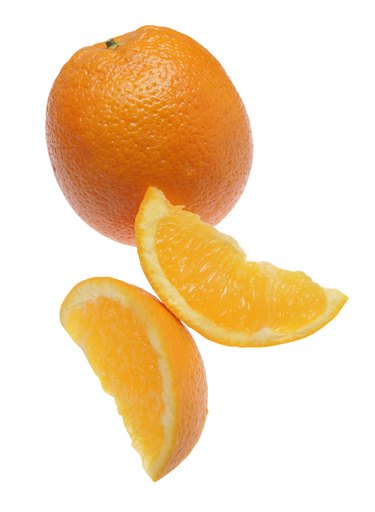 Instead of relying on commercial air fresheners that simply cover up odors without necessarily removing them, try a natural approach to freshening your home. Rather than getting rid of orange peels, recycle them into air freshener that will remove odors and leave your home smelling citrus fresh. Add other spices to create a more delectable scent, if desired.
Step 1
Fill a sauce pan with water, or for a more luscious fruit scent, use apple juice instead. Put the sauce pan on the stove and turn on the burner to high.
Step 2
Boil the water or juice and add orange peels from one to three oranges, four cinnamon sticks and one tablespoon of whole or ground cloves.
Step 3
Turn the heat down once the mixture is boiling and let it simmer for one to two hours to freshen your home with the smell of citrus.
Tip
For an option that doesn't require the oven, place the orange peels in a vase or jar and allow them to freshen the room with their scent.
Add other spices such as ginger or allspice to vary the way the heated freshener smells. Add a lemon as well to add vigor.