​eHow may earn compensation through affiliate links in this article.​
With a few snips of the scissors and a few new seams, you can easily turn an unflattering pullover sweater into a more wearable and versatile cardigan.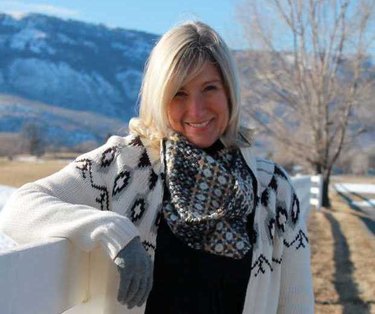 Things You'll Need
Quality pullover that has a great pattern

Contrasting fabric

Sharp pair of scissors

A button

A thick hair elastic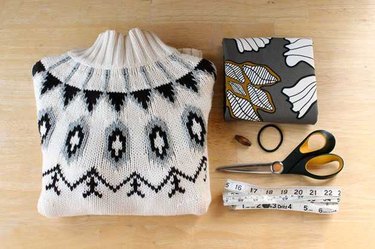 Step 1
First cut two strips of fabric that are 2 inches wide and 2 inches longer than the front of your sweater.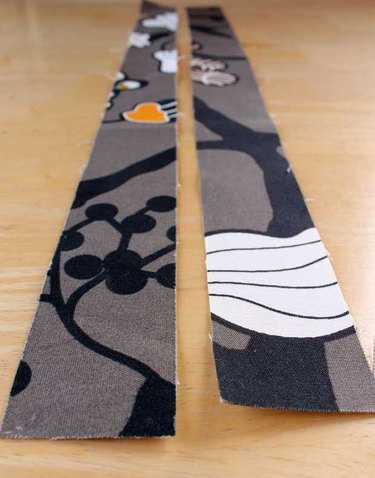 Step 2
Fold under 1/4 inch on the long side of each strip and press. Choose a button and cut an elastic hairband in half.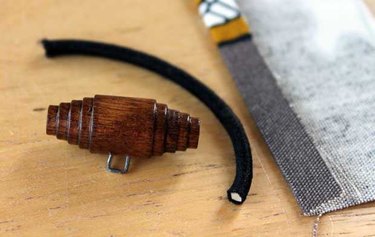 Step 3
Cut up the center front of the sweater.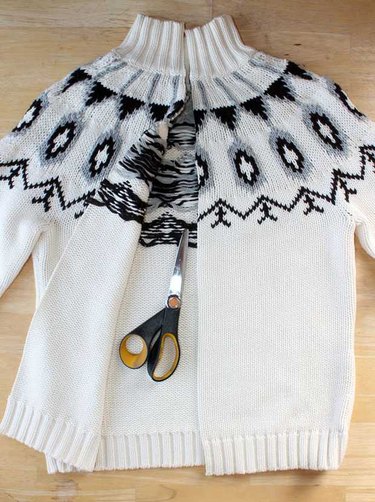 Step 4
With right sides together, pin the unpressed sides of each strip to the raw edge of the center cut you just made.
Step 5
Determine where you will want the button closure then fold the hairband in half and pin it under the fabric strip with the ends facing in. Sew each of the unpressed sides of the fabric strips to the raw edges of the center sweater cut.
Step 6
Flip the fabric strips over and press a quarter inch down on the other edge of each fabric strip. Also fold and press each end of the fabric strips.
Step 7
Fold over each fabric strip so wrong sides of the strip and sweater are facing together and raw edges are hidden now. Pin in place.
Step 8
Topstitch around all four edges of the fabric strip. Add the button.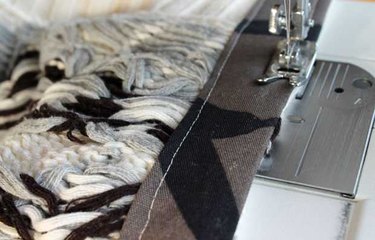 Stay toasty warm and look good doing it. Mr. Rogers would be so proud!