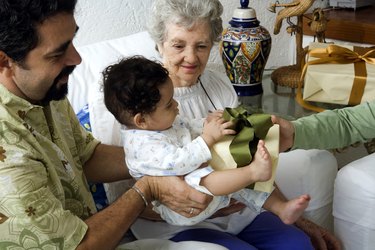 In many ways, giving special gifts to seniors is the same as giving gifts to anyone: Think about the individual person's interests, hobbies and passions and give accordingly. That said, 70-year-old men and women share similarities that come with age: Their budgets may be tight; their bodies need more assistance; and their brains may require special treatment. Choose gifts that are practical to meet special needs or presents that bring joy to your older friend or relative.
Experiential Gifts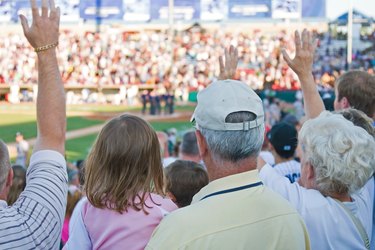 If your grandmother or great uncle lives nearby or has someone to accompany them, offer two tickets to a concert, movie, lecture or ballgame. A gift certificate for a manicure and pedicure for two is probably an item that a 70-year-old woman might enjoy, and a certificate for a massage would work for either gender. If your budget allows, make the gift last a whole year by giving an annual membership to a museum, a botanical garden or symphony.
Edible Gifts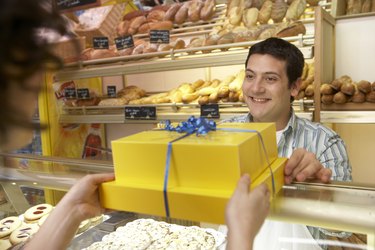 A 70-year-old on a budget appreciates a distinctive food gift such as a prepared meal package, a flower or fruit-of-the-month subscription, homemade dry muffin or quick-bread mixes that require only water or oil, a batch of a special, favorite cookies, or a grocery coupon. Even seniors not on budgets enjoy special food and food-related presents to make meal preparation easier, such as a one-cup coffee brewer or a small slow cooker with a few simple recipe cards.
Gifts for the Brain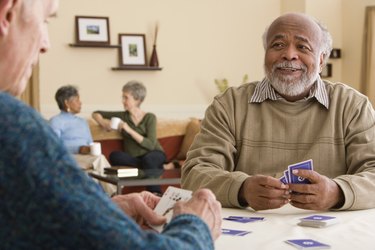 Most seniors worry about retaining their memory and mental acuity, so gifts that address those concerns will be appreciated. Joke books, word games, games to encourage conversations, puzzle books and subscriptions to newspapers or magazines work for people whose minds are still active. For those who already have memory problems or dementia, a gift that calms the brain or stimulates it gently is more in order, such as a robotic toy cat or dog that responds to cuddling with movement and soft sounds.
Gifts for Health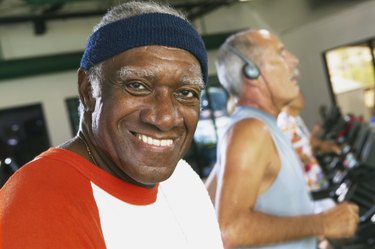 As a person ages, keeping active and strong are more important than ever. To get your older relative or friend started, offer an inspirational poster, such as one of a swimmer or bodybuilder with a caption of "Old Age Is Not for Sissies," or give a book with inspiring stories about how older people can stay fit and improve their health. Uncommon gifts that help keep people healthy include health club memberships, sleep aids that play soothing sounds, health trackers, pedometers and blood pressure monitors.