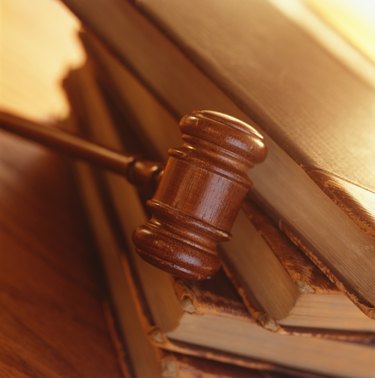 Law school graduation parties don't have to be stiff, formal affairs. If your graduate has spent three tedious, trying years getting through law school, a fun, festive event planned in her honor may be just what the court ordered. Here are some unique ideas for the host who wants to plan a memorable party in honor of the law school graduate.
"Drafting" the Invitations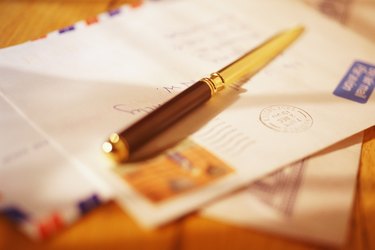 The invitation sets the theme of your law school graduation party. Sure, you could send a formal invitation on elegant cream-colored card stock. But if you want to make your law school graduate's party a fun affair, let this be reflected in your invitations. Because every new attorney knows that getting through law school is as challenging as any legal battle, write your invitation in court opinion format, e.g., "Jim Jones, Esquire v. State Law School (2009)." Incorporate the time, date and location of the soiree in your "opinion" and sign your name as "chief host," with co-hosts "concurring."
Or you could turn an ordinary legal document template into a party invitation. A Temporary Order can easily become a Temporary Party Order, in which your graduate and guests are "ordered" to eat, drink and be merry. Use a standard legal font size and format for the invitation, but print it on festively colored or textured paper. Use a velum overlay to make your invitation fancier.
Decorating With a Legal Theme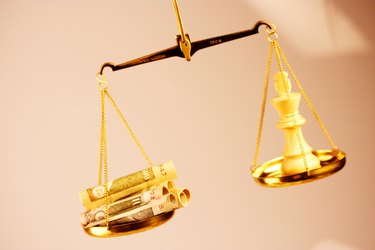 When it comes to decorating with a legal theme, the possibilities are endless. Does your graduate have an area of expertise? If he's going to become a tax attorney, decorate floral centerpieces with plastic calculators and money signs purchased from a party supply store; use rolled-up play money to enhance the centerpiece's foliage. For graduates who aspire to go into criminal or civil litigation, use plastic judges' gavels instead. If your cause celebre intends to practice intellectual property or media law, pepper your arrangements with small plastic computers, CD and MP3 players, televisions and other gadgets relevant to her field. If you want to create a more elegant legal theme, use "scales of justice" on which you can place floral arrangements and other table decor. To remind your graduate that justice might not always tip in his favor, place more flowers on one side of the scales.
If you're distributing a written lunch or dinner menu to guests, use your imagination. You can transform appetizers, salads, entrees and alcoholic beverages from the ordinary by adding descriptive legalese, e.g., Passed-the-Bar Beef Wellington, Precedent-Setting Pasta, Potatoes Pro Bono, and Order in the Courtinis. Naturally, fried calamari is "Squid Pro Quo."
Entertaining the Guest of Honor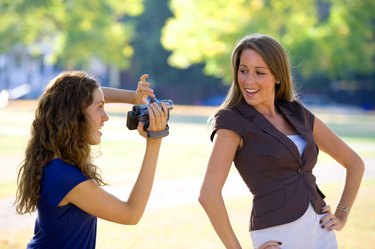 Without a planned event to acknowledge your law school graduate, a party isn't as fun. Ask a few of your graduate's classmates to script and perform a humorous skit of a memorable class (or professor), intense study session or other offbeat incident that stands out during the course of their years at law school. Alternately, go for a good, old-fashioned "roast." Ask the graduate's law school buddies to stand up and say a few words about their friend (tongue-in-cheek, of course). Before the roast commences, hang the biggest, tackiest "gangsta" dollar-sign pendant around your graduate's neck--because everyone knows that attorneys make good money.
Another way to liven up the party is to have guests bring "gag" gifts for the law school graduate, e.g., shark-print boxer shorts, "talking lawyer" dolls and paperweights and coffee mugs embossed with humorous quotes. If you can't find a specialty store in your area that sells these gifts, there are online retailers who sell them (see links below for examples).
Videotape everything for posterity. Once your graduate enters the high-pressure world of law, he'll look back on his graduation party fondly.