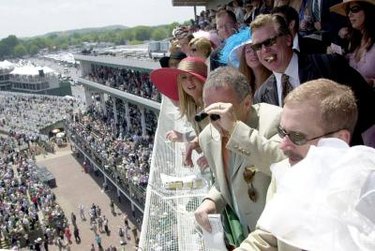 The annual Kentucky Derby is about more than horse racing. The fashions of the Derby get almost as much attention as the horses. Celebrities worldwide attend dressed in their finest attire, wearing impressive hats of every color, shape, and size. Of course, not everyone can attend the Kentucky Derby at Churchill Downs in Louisville, but anyone can throw a party in its honor and dress to the nines. Choosing what to wear for a Kentucky Derby party is nearly as much fun as the party itself.
Dresses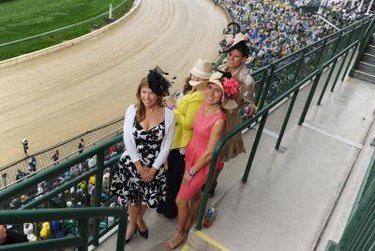 The Kentucky Derby is considered a semi-formal southern event. For a Kentucky Derby party, ladies should wear brightly colored springtime dresses that are not too short or overly clingy. Sleeveless, strapless, or short-sleeved knee-length dresses with full skirts are the most popular. The theme is classic elegance celebrating the arrival of spring.
Hats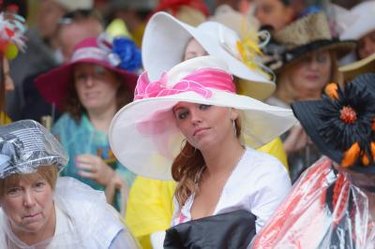 The hats of the Kentucky Derby are legendary. The motto has always been "The bigger, the better." The fashion elite will pay high prices for the most elaborate hat they can find, however it is easy to create your own hat. Choose a hat that complements your dress. Look for large brimmed, brightly colored hats and decorate it with large bows and an abundance of silk flowers. You can also use feathers, beads, and even tiny horses or birds.
Accessories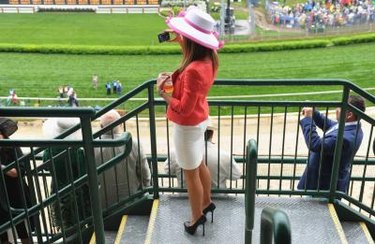 Woman at the Kentucky Derby often wear a signature piece of jewelry, such as a crystal necklace or antique bracelet. Of course, at a party it's not necessary to be quite so formal, but you can use pins, necklaces, and earrings to complete the look.
Shoes for the Kentucky Derby range from high heels to comfortable wedges and ballet flats. Shoes for your party can be of any style that complements your dress, but no loafers or sneakers. The overall look should be ladylike, dressy, pretty, and festive.
Men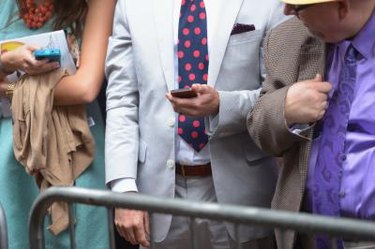 Kentucky Derby styles for men aren't quite as structured are they are for women. Most men simply aim for a look that is comfortable and stylish. A blazer, collared shirt, tie, and slacks are traditional. You can also consider the traditional southern seersucker suit and a straw hat. You should never dress more casually than a collared shirt and tie-- polos, t-shirts, and sweats are no-nos.