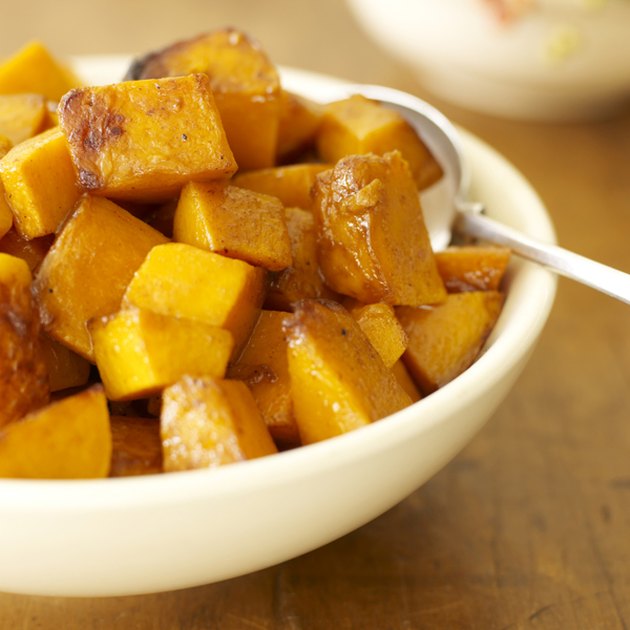 1 of 8
Overview
Squash is one of those magical side dishes that can taste like a dessert even though it's still good for you. With both winter and summer harvesting varieties, this fruit turns up in soups and pies at many holiday gatherings throughout the year. But how else can it be used? Here, some experts dish on cooking with squash.
2 of 8
Maple Syrup Magic
Catherine McCord, a mother of two and founder of kid-centric food blog Weelicious.com, was heartbroken when her kids decided they didn't like squash because she says it's "truly my favorite" fruit. To nip this in the bud, she taught them to eat chunks of it uncooked with drizzles of maple syrup and a pinch of salt. An easy snack, this creation can also be roasted for easy appetizers.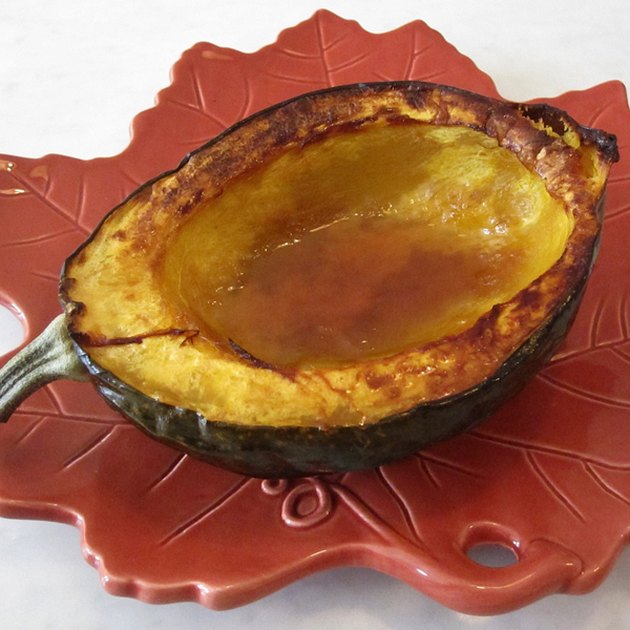 3 of 8
Acorn Stuffing
For fun, filling family dinners, McCord suggests hollowing out acorn squash and baking them with "a pat of butter" and maple syrup or brown sugar. Then, she says, you can "fill them with wild rice, grated apples or celery and make it more like an entree." She says that kids like that "they get their own little hat to scoop out of."
Related: Weelicious: Roast Acorn Squash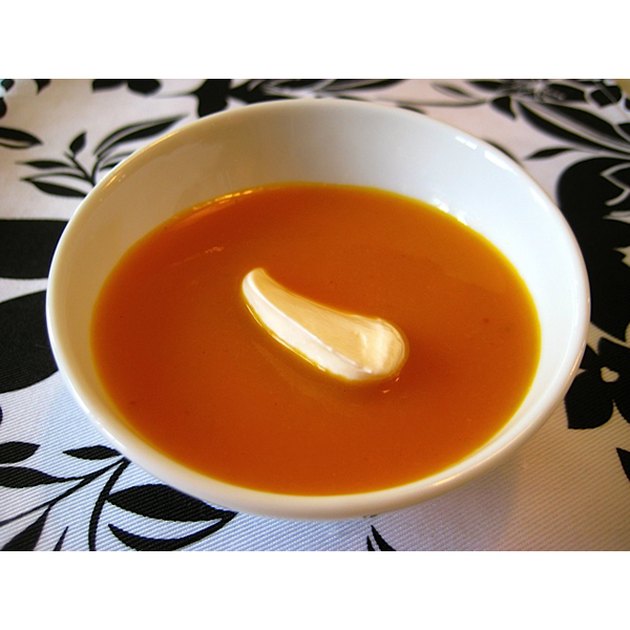 4 of 8
Soup Puree or Sushi Roll
Despite what its small, hard exterior might suggest, the kabocha squash is actually soft and sweet-tasting on the inside. It's also a staple at many Asian restaurants. Brock Kleweno, the executive chef and food and beverage director at the Japanese-influenced Yamashiro restaurant in Los Angeles, serves kabocha as a tempura-style sushi roll to guests who'd like a veggie-friendly alternative to rolls made with fish. It's also popular as a puree in soups and as filling for Asian-style desserts.
Related: Yamashiro Restaurant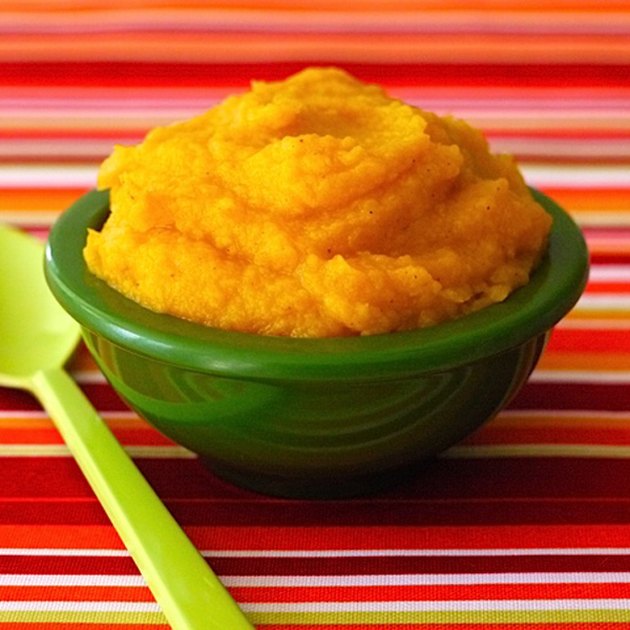 5 of 8
Pureed to Perfection
Chef Aldo Lanzillotta, who runs the roaming supper club Simpo in the U.S. and Canada, purees his squash and serves it "on a plate with toasted seeds, nuts, or malted oats and with a yogurt, cheese fondue, fresh ricotta, or fresh mozzarella." Or, he says, he'll use the puree as filling for "dumplings, pancakes or croquettes."
Related: Simpo Food
6 of 8
All Wrapped Up
For appetizers that look high-end but are deceptively easy, Lanzillotta suggests slicing the squash into wedges, wrapping them with lardo (cured salume, which can be found at most established butcher shops) and roasting them. Set out toothpicks so that guests can get their hands on more than one of the treats.
7 of 8
Spaghetti Western
For a healthy way to get that pasta fix without the carbs, McCord suggests spaghetti squash with tomato sauce. It may look like noodles, but it's simply baked and shredded squash topped with a homemade marinara sauce. McCord says this dish is "super nutritious and healthy" and works great "if you have a diabetic child." She says it's a hit at kids' parties.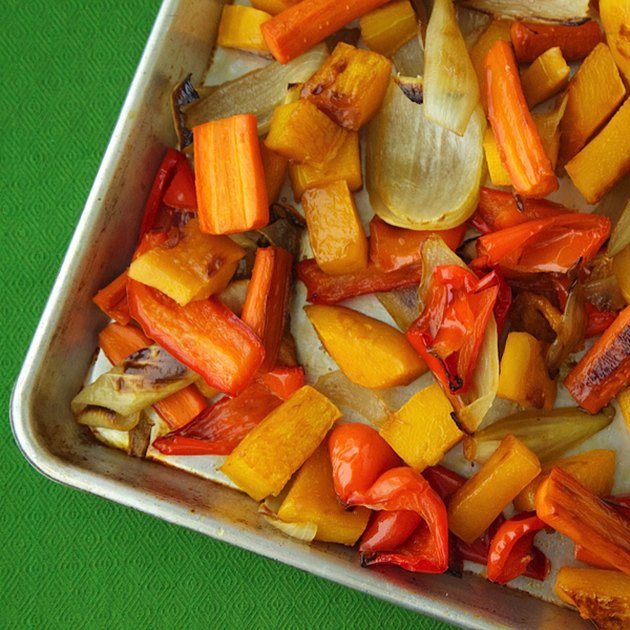 8 of 8
Roasted Veggie Medley
For a festive side dish, McCord will mix chunks of delicata (or, if not that, butternut) squash, onions, peppers and carrots with maple syrup and oil before roasting the colorful concoction for 50 minutes. "Roasting is one of the best techniques for getting the maximum amount of flavor out of vegetables," she says on her website. "They become super tender, sweet on the inside and a bit caramelized on the outside."
Related: Weelicious: Maple Roast Vegetables