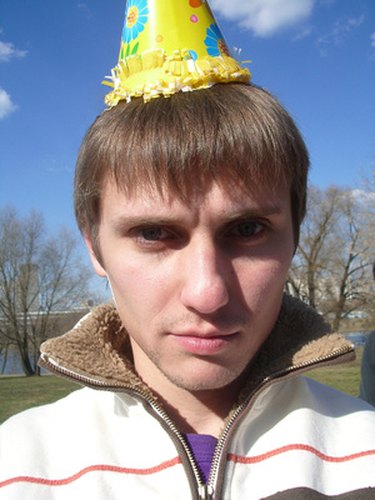 Although there are many important birthdays in a person's life, an 18th birthday is a milestone occasion that signifies an introduction into adulthood. Whether you choose to celebrate your 18th birthday by doing something you could not do at 17, or by having an exciting birthday adventure, there are many ways to celebrate your big day alone or with friends and family.
Register to Vote
Since the voting age is 18 in the U.S., celebrate your introduction into adulthood by registering to vote. You can register to vote online, by mail or in person any time during the year. By registering to vote you can declare your party affiliation and vote in local, statewide and national elections.
Attend a Game
If you are a sports fan, spend your birthday taking in a game with friends. Most states have multiple sports stadiums and teams, so you should have no trouble finding a game to attend no matter the date of your birthday. Now that you are 18, you can also travel with friends to see a sporting event in another state.
Rite of Passage
A rite of passage is a ritual signifying progression from adolescence to adulthood. Getting a piercing or tattoo is one of the most common rites of passage for someone turning 18. You can get a piercing or tattoo alone or with a group of friends. Because tattoos are permanent, make sure to give a lot of thought to the tattoo you decide to get.
Action and Adventure
If you enjoy action and adventure, take advantage of the fact that you are now an adult by challenging yourself with a thrilling adventure. Some ideas include bungee jumping, whitewater rafting, driving a stock car, bull riding, rock climbing, adventure hiking, deep-sea fishing, mountain biking, horseback riding, kayaking or backpacking.
Clubbing
Although most clubs are for the 21 and older crowd, a number of clubs are open to teens 18 and over. Choose a club that doesn't serve alcohol because those generally allow anyone over 18, or choose a club that offers special nights when teens are allowed to party.
Volunteer
One way to embrace becoming an adult is by doing something for someone else instead of yourself. Spend your birthday volunteering in your community or use that day as an opportunity to sign up to be a regular volunteer. Some ways you can volunteer include becoming a counselor at a summer camp, playing games with children in the hospital, feeding the homeless or donating blood to the Red Cross.
Party
Throwing a party is one of the most common ways people choose to celebrate their birthdays. Add a special touch to your birthday by hosting a party with a theme. Some ideas include a masquerade ball, Hawaiian luau, memorable childhood games, co-ed pajama party, movie night, favorite era, pizza party, beach barbecue or skating party.
Amusement Park
Spend your birthday enjoying rides and games at a local amusement park. Many amusement parks are only open during the summer months, but depending on your location there is likely to be a variety of indoor amusement parks open all year long. You may also consider traveling with a few friends to a themed or water park such as Walt Disney World, SeaWorld or Universal Studios.