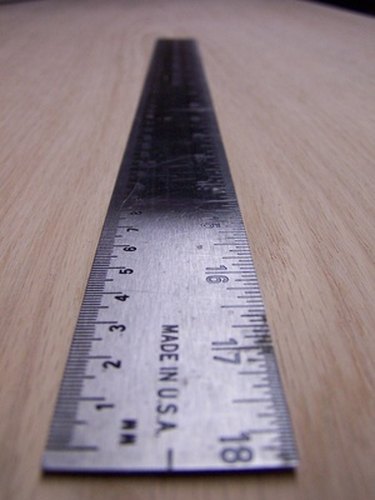 According to the East Coast Model Center, balsa wood is among the lightest woods on the planet. Many people consider it to be a "friendly" wood; it is light, soft and easily worked. However, it is also incredibly strong for its weight. SpecializedBalsa.com states that industrial uses for balsa wood include boat hulls, airplanes and land transportation. Engineering students frequently use this wood to build model structures and then test them for weight-bearing capacities. The best balsa wood tower designs incorporate some basic engineering principles.
Structural Shapes
The best balsa wood tower designs use basic structural shapes, such as triangles, whose firmness allows them to support weight in a secure fashion. Squares and other polygons can also be used in tower designs, but require support if they are to bear weight without twisting and giving way.
Joint Types
A good balsa wood tower design incorporates several types of joints to help increase its tensile strength. Butt joints are the simplest of joints as they simply consist of two members butted together and adhered with glue. They are also the weakest and need reinforcement. Lap joints, on the other hand, use an overlapping method to join two pieces of balsa wood or other material and offer greater stability. Using full wood outlines on the initial design can help determine which joints to use.
Symmetry
Symmetry is essential to an excellent balsa wood tower design. It is a good idea to form each one of the two main sides of a tower as they rest directly on top of one another. Placing wax paper between the sides can prevent glue from sticking to the other piece.
Adhesives
The best balsa wood tower designs require the sparing use of glue and other liquid adhesives. Many competitions require you to have your tower weighed, and excessive glue adds a considerable amount of additional mass to a tower. Do not use glue to fill gaps, and make sure all measurements are exact.
Tensile Strength
Pre-tests are important in determining good balsa wood tower designs. Balsa strips differ in weight-bearing strengths, or tensile strengths, and it is important to group similar pieces together. During the final assembly of the tower, the strongest pieces will be most suitable for the longest parts of the structure, while weaker pieces better support shorter portions.