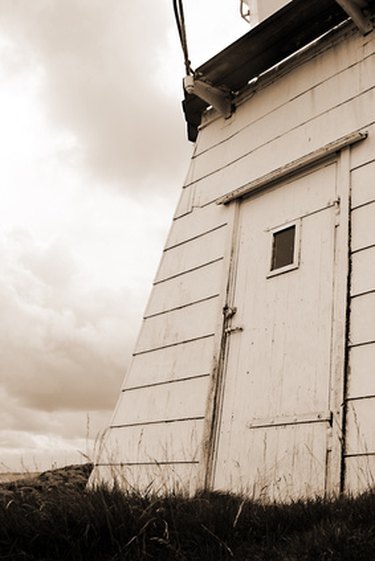 Storm windows and doors are vital components of home maintenance. Improperly insulated doors and windows can increase property owners' heating and cooling bills. Poorly constructed products can fail to protect a home from flying debris or pelting rain during a storm. Andersen has created windows and doors for more than 100 years. Its 3000 series storm door is designed to be energy-efficient and long-lasting. While a trusted company among builders and contractors, this particular door is not without its problems.
Glass and Screen Inserts
The 3000 Series storm door can be ordered with removable screen and glass inserts, depending on your needs. Some customers express frustration with exchanging one panel for another. This is a seasonal issue, and might not be an issue with the door, but may fall into the category of temporary annoyance.
Installation
Proper installation is as important with this product as with any other storm door. Professional installation may ensure the door performs up to manufacturer standards. An installer will know how to create a tight seal around the frame and professionally manage other installation issues. If a homeowner installs the door, he may be dissatisfied with the door because of improper installation. As a remedy, Andersen offers installation instructions for the do-it-yourselfer.
Price
The 3000 series full-view door is at the top of Andersen's price range, at $300 and up. This is also expensive within the industry. Other 3000 series doors are less expensive, but many consumers want a storm door that doesn't obstruct a home's front or side door, which costs more money.