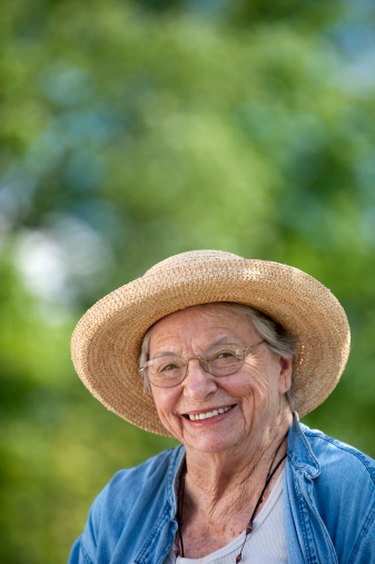 Plan a special 99th birthday party for your loved one to celebrate the many years of his or her life. A 99th birthday does not come around every day and should be celebrated in style by those who love and are loved by the birthday guest of honor. Meet with family and friends to create unique birthday ideas to commemorate this memorable birthday.
Remember When
Create a remember when party theme for the birthday guest by researching many facts from the year she was born. Hang posters featuring prices of food and clothing from that year and make a trivia game containing questions about her birth year. Reward the individual who answers the most questions correctly with a special prize.
Nursing Home Surprise
If your loved one is celebrating their 99th birthday in a nursing home, don't let that stop you from having a party. Check with the nursing home staff to make sure it's acceptable to decorate either your loved one's room or a reception area. Have someone take the birthday guest into another room or outside and visit with her while you and other guests whisk in to decorate her room with balloons, streamers and party decorations. All party guests will need to arrive before she is brought back to the room so everyone can yell, "Surprise!" and sing "Happy Birthday" to her.
Elegant Party
Since this is a very special time, celebrate with an elegant evening. In the invitations, tell guests that this will be an elegant event and that suits, ties and formal dresses are recommended. Rent a banquet hall or large party room for the party. Serve the guest of honor's favorite dishes on fine tableware and present glasses of champagne in flutes. Decorate the party area in silver and white balloons, streamers and party decorations. Blow up a large picture of the birthday guest when he was little alongside a recent picture and display them in the party area.
Funny Party
For a birthday guest with a great sense of humor, celebrate this 99th birthday with some "over the hill" decorations. Hang black, white and gray balloons around the party area. Give the guest of honor a basket filled with gag gifts. Make signs that say, "It took 99 years to look this good" and "99 years of perfection," and hang them on the walls. Let all party-goers roast the birthday guest by sharing memories and telling stories about the special times they've shared together.