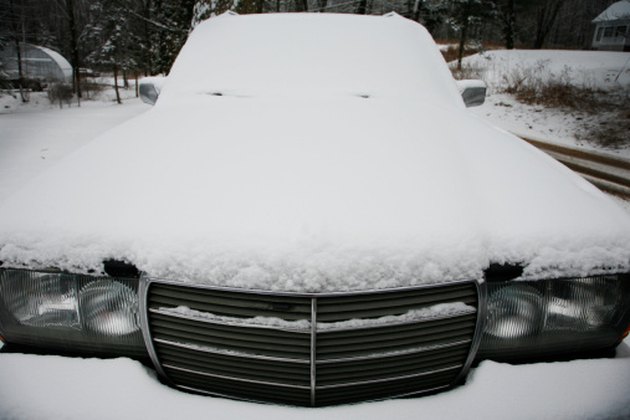 Carports are always a welcome addition to any home. These structures, although not as expensive to construct as a garage, protect vehicles, boats and bikes from the weather. Carports offer the home owner a protected area under which vehicles can be stored. These structures also add value to a home and can be used in bad weather, as a focal point in which to barbeque or as an outdoor entertaining spot. The most solid part of a carport, is normally the ceiling and there are fortunately a variety of materials that can be used for this important component of the carport.
Shade Cloth
Shade cloth is an easy but efficient ceiling option for a carport. If correctly attached, shade cloth offers both shade and protection from hail for vehicles. Both the 80 percent and 100 percent shade cloth weaves, are a good choice for any car port. The shade cloth, which should be cut a little longer than the wooden beams, is normally folded over the height of the beam and secured with nails.
Metal Carport
Metal carport ceilings are well suited to farms and ranches. These ceilings, although not always as attractive as ceilings made of shade net or wood, are durable and sturdy. They are also less expensive than other carport ceilings. Metal carport ceilings are available in aluminum, steel and prefabricated insulated polystyrene panels, which are covered in either aluminum or steel. Aluminum ceilings are more visually pleasing than steel, but not as strong as that product.
Fiberglass
Carport ceilings made from fiberglass do not corrode as metal may do. These ceilings let light to shine through and are normally considered to be more visually appealing than metal ceilings. Although fiberglass ceilings are not as robust as steel, they are normally attached to either a solid wooden or metal frame. Fiberglass ceilings are available in either opaque or translucent material, both of which will provide natural lighting within the carport.
Wood
Wooden carport ceilings look very attractive and offer better insulation than other materials, particularly if the carport is also partly covered by wooden panels. Wooden carport ceilings are valuable extensions to a home, particularly, if part of the carport frame is also wooden clad. In most cases, a wooden ceiling will complement almost any house design, even if the carport is particularly large.