A 21st birthday is a momentous occasion, marking not only the legal drinking age in the U.S., but also a symbolic transition to adulthood. Throw a 21st birthday party the guest of honor will remember for years to come with a few personalized and festive 21st birthday decorating ideas.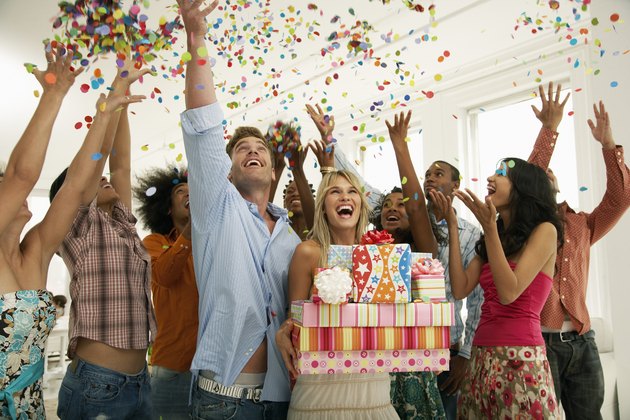 Generational Decor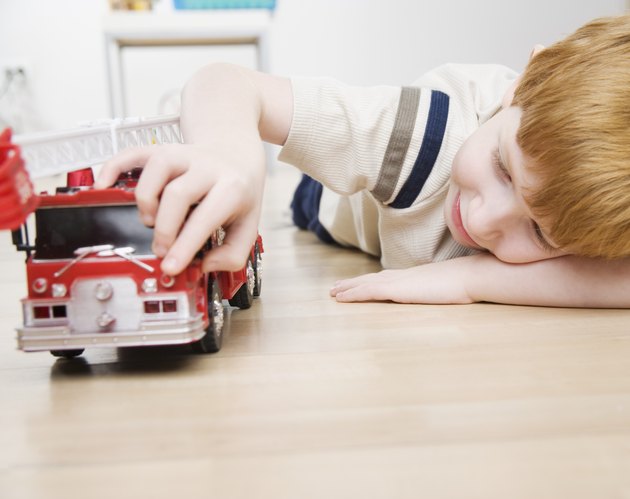 Go back in time 21 years and use that year as your decoration inspiration. Decorate the party room using posters from movies and musical groups that were popular during the year the birthday guest of honor was born, or the decade of his childhood. Give the guests something to wear at the party that symbolizes this time, such as a special pair of glasses, a headband or a necklace that was in style when the birthday boy was younger. Play music from his childhood in the background and decorate using tablecloths and napkins in his favorite childhood colors.
For another twist on this theme, pick the decorating style from his childhood bedroom and use that to decorate his party; this might include fire trucks, cowboys or even a sports motif.
Girl's Night In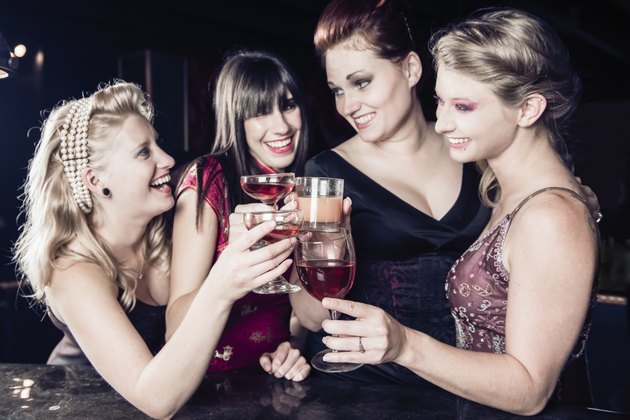 For a safe alternative to drinking out on the town, hire a bartender and stay in for the night with all of your best girlfriends. Decorate the party room in true feminine style, using hot pinks and purples for your table linens and adding accents of animal prints and artificial gems. Use feather boas draped over the windows and add tiaras to every place setting. Play girl rock music on the stereo to add to the atmosphere and hang up posters of good-looking men or designer shoes.
Toast the Night
Since the 21st birthday marks the birthday boy's first opportunity to legally drink alcohol in public, use that as your party theme. Decorate the hall with black and white linens to make a neutral backdrop, then use empty wine bottles as candle holders. Fill margarita glasses and brandy snifters with finger foods like candies and nuts. Place a bubble machine in the corner to represent champagne.