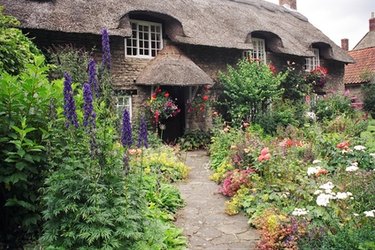 Most West Virginia gardeners know that planting a beautiful garden requires an investment of both time and money. In an age where both of these things are more difficult to acquire, planning your garden around perennials is a wise use of resources. As perennials typically have to be planted only once (or every few years for some varieties) there is less time spent doing the heavy, messy digging. With some planning, the garden will be awash in different colors as one perennial fades and another comes into full bloom, giving color throughout the growing season. Investing in plants that die back, only to bloom again year after year, means less out-of-pocket expense. West Virginia has the climate to grow thousands of perennials, but there are a handful of showstoppers.
Globe Thistle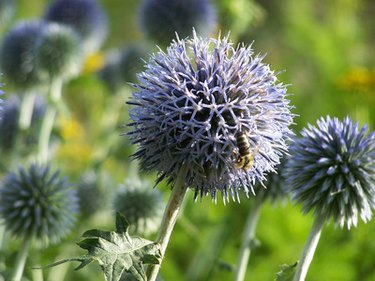 One of the taller garden perennials, Globe Thistle, ("Echinops") flower in the summer. It is apt to draw people in for a closer look given its massive size with a spiky, pale-blue and round flower at the tip of the stem. This perennial craves full sun to grow to its full 4-foot height.
Delphinium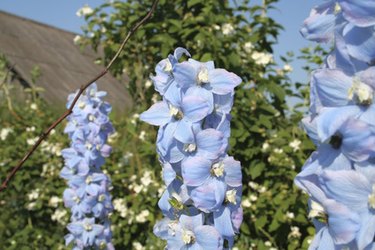 A queen bee of any cottage or English garden, the Delphinium ("Ranunculaceae") commands attention as it towers over much of its flowery neighbors. Delphiniums can grow up to 6 feet tall and must be staked to thrive. This garden favorite is known for showy, cup-shaped flowers that run along the stem. Grown in shades of pinks, purples, blues and whites, Delphiniums need well-drained soil and they love a lengthier and cooler spring, making West Virginia an ideal climate for growth.
Peony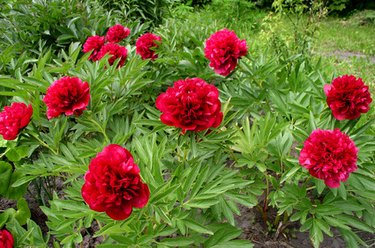 West Virginia is ideal for some types of peonies, as this flower craves a cold winter to prepare for flowering in late spring to early to midsummer. Peonies ("Paeonia") are distinguishable by their graceful single or double-anemone forms of outer petals with a cluster of petaloids in the center. When cut and arranged in a small vase, an arrangement of these flowers makes a simple and elegant centerpiece. With a full range of colors from which to choose, peonies complement most gardens and can handle both sun and light shade with a healthy, well-drained soil.
Coneflower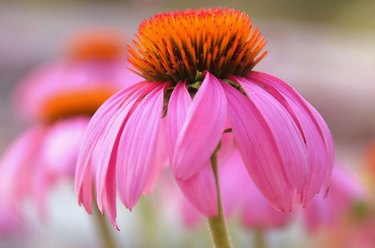 Often mistaken for a type of daisy, Coneflowers ("Echinacea") are a happy addition to any garden given their hardiness.This friendly perennial has an open purple or white flower with an orange-brown center. Coneflowers prefer sun and healthy, well-drained soil to reach a height of 4 feet. This flower can withstand the heat of summer and will often flower throughout the season.
Penstemon
This hardy and sturdy perennial may only reach a mature height of 18 inches, but its stalks with clusters of bell-shaped flowers add a sense of whimsy to a well-planned garden. Penstemons prefer sun and fertile, well-drained soil. If a West Virginia gardener is looking for a plant that will flower from midsummer into autumn, the Penstemon ("Scrophulariaceae") is a sound choice.
Ranunculus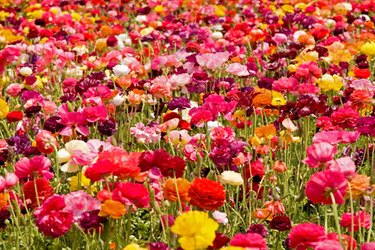 Another diminutive addition to the garden, Ranunculus ("Ranunculaceae") may only grow to about 18 inches high, but they are mighty. Prized for their flowers, the wild, bushy base of the plant with the massive show of intricately delicate flowers adds a wild beauty to the garden. They flower in the late spring and early summer. They require moist and well-drained soil, but can grow in either sun or shade.