Thinking of fun birthday ideas for a special teenager who is no longer a child but not yet an adult may seem daunting. With a little creative planning, you can give your teen a memorable 17th birthday celebration. You might wish to relax your parental controls for the evening and allow your teen to purchase his first M-rated video game. Or you can usher your teen into her last year of childhood with a fun, 17-themed birthday party or scavenger hunt.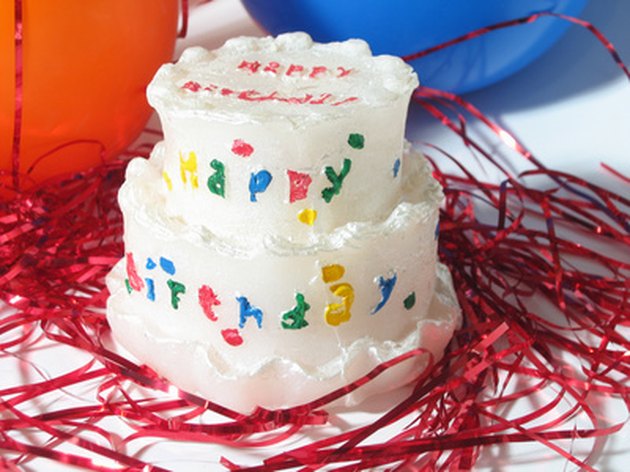 Independent Activities
When a minor reaches the age of 17 in the United States, he can experience new privileges independent of parental consent. For instance, the Entertainment Software Rating Board (ESRB) and Motion Picture Association of America (MPAA) permit 17-year-old teenagers to purchase M-rated video games and R-rated movies without the approval of their parents. Your 17 year old might enjoy seeing a spine-tingling suspense thriller for her birthday, while a video game fanatic may find fun in buying the latest video game version of Halo or Call of Duty. Seventeen is also the age where a person can apply for his private pilot's license. A more adventurous teen might love it if you paid for lessons as a birthday gift.
17th Birthday Scavenger Hunt
Plan a 17th birthday scavenger hunt for a fun and challenging birthday activity. Customize the search to include your teen's preferences and her 17th birthday. For instance, your teen's scavenger list could include a photo of your teen kicking a soccer ball or a job application from her place of work, a ticket stub from an R-rated movie, a receipt for exactly $17, and other items in sets of 17, such as 17 feathers, toothpicks, or pennies, among many other random objects.
Movie and Pizza Night
Let your teen host a 17-themed movie and pizza night. Show the film "17 Again" about a 30 year old who gets to tackle his modern day problems as his 17-year-old self. As a fun surprise for your teen, ask the restaurant to arrange the pizza toppings in the form of a number 17. An alternative to this 17-themed pizza is to order a pizza with 17 toppings, everything from artichoke hearts to onions, olives, mushrooms, pineapple chunks, peppers, pepperonis, extra cheese and Italian sausage. Carry your 17 theme through to dessert, and serve a cake with 17 candles, shaped like the number 17, or 17 cupcakes in your teen's favorite flavor.