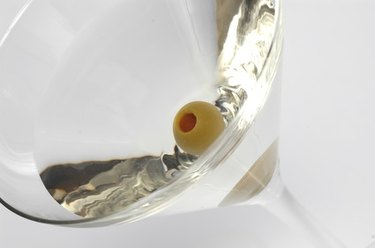 Whether you consider 50 to be over the hill or just the beginning, a 50th birthday party marks a milestone for all men. If you are planning one for your favorite geezer, do a little research into his life and prepare a few surprises, and the party will be great fun for everyone.
Slide Show
Make a slide show of the birthday boy's life. Use school yearbook, prom, baby and wedding photos. Include group photos, and ask guests if they can find the honoree in them. If you don't have a projector, set up a computer or laptop to run the slide show in a continuous loop. Don't forget to use period music as the background.
Favorites
Tap into the celebrant's favorite coming-of-age television shows and movies. If he is a Doctor Who fan, build a TARDIS out of cardboard. If he watches reruns of "Baywatch," get giant cutouts of David Hasselhoff and Pamela Anderson. Get some light sabers and a Darth Vader helmut for the "Star Wars" fan. Serve martinis if his idol is James Bond.
Costume Party
Combine the birthday party with a costume party: Ask guests to come dressed as the honoree. If the guests know his hobbies, this is easy. If he fishes, wear waders and carry a net. If he runs, guests can come in shorts and sneakers. A stamp collector can carry a magnifying glass and tweezers. Or if he wears a uniform to work, guests can wear one too.
Music
Make a play list of the popular songs from his junior high and high school days, including the theme song from his high school prom. Use it for background music or for karaoke. Or have a contest to see how many songs the guests can identify and give a CD of the play list as a prize.