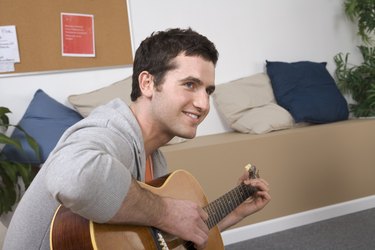 Turning 19 can be a tricky age for guys. They've been recognized as adults for a full year, but they're still a couple of years shy of the age when they have full rights and privileges at 21. Nevertheless, there are a variety of gifts you can find for 19-year-olds they will love, like cool gadgets, clothing, accessories and more. Before you head out to find the perfect gift though, consider things he likes, as well as his hobbies, to make the gift shopping experience a lot easier.
iPad, iPod or iTunes Certificates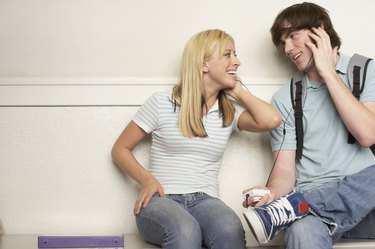 When young men turn 19, generally they are enrolled in college, entering college or working in some capacity. As a result, the iPad not only is a cool gadget for them, but it also can be beneficial. Because of its portability, guys can take it with them almost anywhere and work on various assignments from school, catch up on e-mails, or head to social networking sites like Twitter and Facebook to socialize.
Since an iPad can be pricey, consider giving him an iPod or an iTunes gift card instead, depending on your budget. If he already has an iPod this is a great gift, but even if he doesn't he can use the gift card to download music straight to his computer for workouts, car rides, etc.
Customized Shoes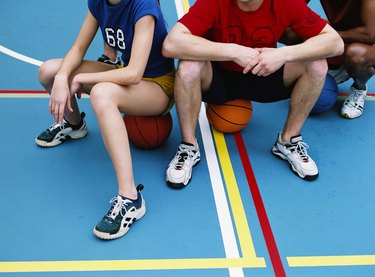 If the birthday boy is a tennis shoe fanatic, consider giving him a customized pair of tennis shoes. Knowing his favorite color and shoe style can help with this particular gift, since you'll be designing the shoe for him.
Gifts.com recommends customizing Nike shoes for teenage guys, specifically the brand's Dunk Low Premium iD shoe. That particular shoe has a masculine palette of colors from which to choose and has an option of a full-grain leather design.
If you'd rather not design a shoe for him, you can always ask his close friends or girlfriend (if he has one) which shoes on the market he's had his eyes on lately.
Gift Cards and Money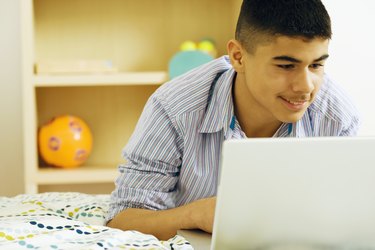 One of the things most 19-year-old boys can use is an extra bit of cash. If you can't figure out what to get him for his birthday, putting some money in a birthday card is a surefire way to put a smile on his face.
If you'd rather not give him money, though, gift cards also are a great option for presents for him. Picking up a gift card to his favorite clothing store prevents you from having to guess which outfit of clothing from that store he'll like. Or, you can get him a gift card to a store like Target or Walmart, which can be a particularly useful gift for students.