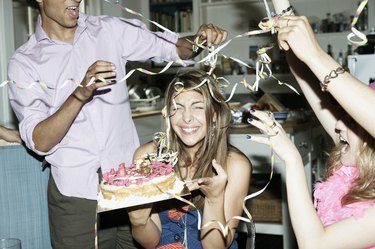 Children's birthday parties are usually simple, but coming up with fun and affordable ideas for an adult's party can be complicated. With a little creative thinking, hosting an adult's birthday party doesn't have to break the bank.
Barbecue Party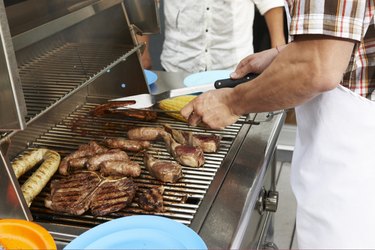 Invite several close friends to a barbecue birthday party. When purchased in bulk, hot dogs and hamburgers are affordable and easy to cook on a grill. Remember to buy buns and condiments. Center the event around the birthday, but provide entertainment in the form of a DVD movie or a live sporting event in the backyard or on television. Encourage guests to bring a small gift or food item. Purchasing two-gallon buckets of ice cream for dessert will satisfy your wallet and your guests.
Romantic Picnic Birthday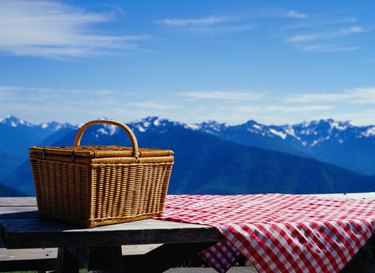 Pack up some of your favorite treats and head out for a day in the park. A nice, relaxing day outside with pleasant weather can be romantic and fun. Make sure to celebrate the occasion with a small gift and a special dessert such as cake or ice cream. Afterward, go for a peaceful walk together or enjoy a bottle of wine.
Golf Outing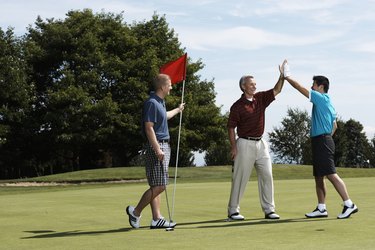 Grab your best buddies and hit the links! Make sure everyone chips in to pay for the birthday boy's (or girl's) greens fees and lunch for the big day. Even inexperienced golfers and total newbies can enjoy playing golf and spending the day with friends. Consider a golf-related gift, such as a new putter, golf balls or golfing gloves.