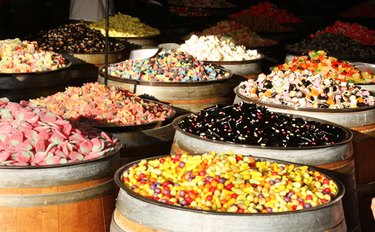 Americans' love for snacks has turned salty and sweet treats into a multi-billion dollar industry. But all the way back to the 1930s Americans were munching on many of the treats we enjoy today. A number of developments that took place at that time, including the development of better packaging materials and transport helped push the popularity and availability of snack foods. Even through the poverty of the 1930s Great Depression, popcorn, potato chips, corn chips and candy prevailed.
Potato Chips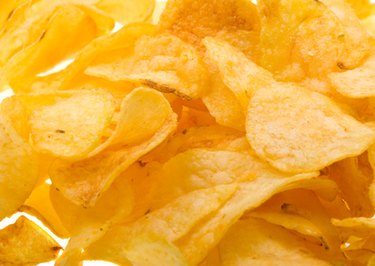 The first potato chips were manufactured in small batches in kettles. But production changed with the invention of the continuous fryer in 1929, according to the Atlas of Popular Culture in the Northeastern United States. Then the patenting of glassine waxed paper bags in 1933 allowed potato chip manufacturers to ship packaged chips, according to Paper, Film & Foil Converter Magazine (PFFC). In fact, Herman Lay founded the Lay's potato chip company in 1932. He began distributing potato chips from his factory in Atlanta, Georgia, and, according to the Great Idea Finder, built one of the first marketed national brands popularizing the salty, crisp snack.
Popcorn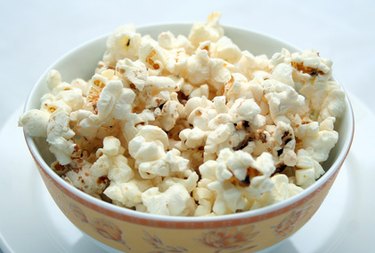 By the 1930s, manufacturers developed efficient popcorn popping machines allowing theaters to offer bags of the salty, crunchy snack for moviegoers, according to Slate Magazine. Because of the low cost of popcorn, theater owners were able to make a profit selling the snack. Popcorn sold for 10 cents a bag, a price even struggling Americans were willing to pay, according to Slate.
Popular snacks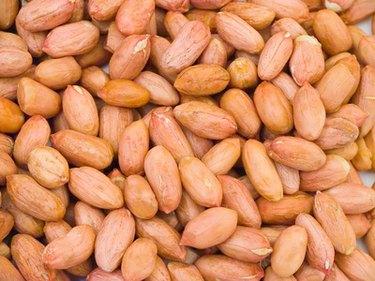 The tortilla chip became popularized in the 1930s. Charles Elmer Doolin bought the recipe of a fried tortilla chip from a restaurant in Texas in 1932, according to National Public Radio. He perfected the recipe and began manufacturing what became known as Fritos. The salted fried corn chip, a masa or corn dough fried in corn oil, began in Doolin's kitchen. He began to bag them and sell them to gas stations. Other national brands began to market packaged snack foods. Twinkies appeared on the scene in 1930. The National Biscuit Company introduced Ritz Crackers in 1934. By the 1930s many snacks such as peanuts, candy, crackers and chips had been popularized and produced throughout the nation due to packaging that prevented products from becoming stale.