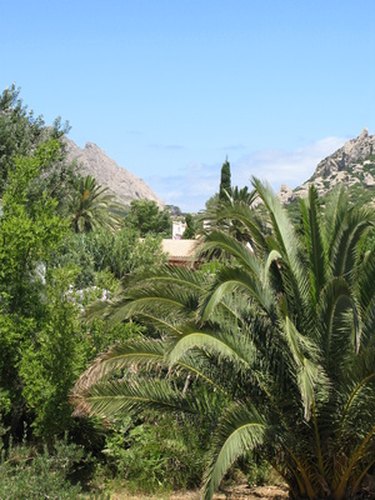 Europe has always been a travel destination becaues of its many historic cities, memorable monuments and unforgettable landscapes. Viewing Europe's flowers, plant and trees might not be the primary reason for most travel to the continent, but some native plants are major contributors to the beauty of Europe's most scenic places.
Orchids of Picos
The Picos de Europa, is a mountain range in Spain, is filled with many different varieties of orchids, such Pink Butterfly Orchid, Frog Orchid and Giant Orchid. The best time to see these native plants is from May to early July as this is when the majority of thembloom. You can walk for hours and indulge in the beautiful colors and aromas of the Orchids of Picos.
Palm Trees
Palm trees are not only indigenous to California or Florida. Some species only can be found in southern Europe. You can take a walk near the Mediterranean in Greece, Italy or Spain to enjoy a breathtaking view of palm trees.
Juniper
Juniper can be found in almost every part of Europe. Despite being a very common plant, Juniper has a very enticing aroma to it. You can find it as an ingredient in perfumes and colognes. Enjoy a walk through a Juniper garden in France or Spain and you will find yourself smelling like a few sprays of your favorite perfume.