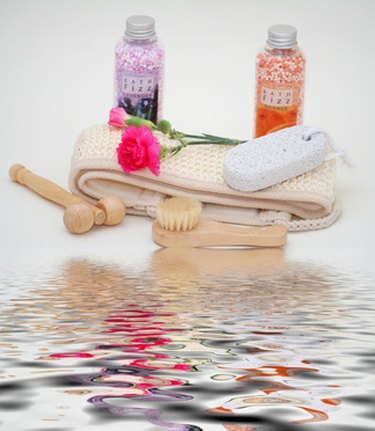 Treat your daughter and her closest friends to a spa-themed party to celebrate your girl's birthday. The level of pampering and supervision will depend on your daughter's personality, your budget and the girls' ages and maturity levels. Set aside a couple of hours for the spa party, or turn it into an all-night slumber party.
Preparations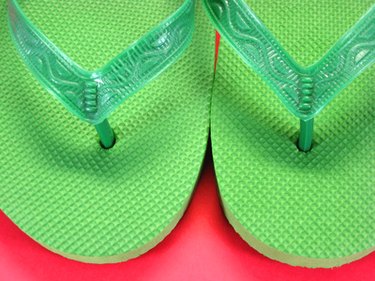 Make your invitations to look like sleeping masks or a spa day pass. Invite guests to bring flip flops, their robes or pajamas; unless you plan to give out the items as favors. Check with your guests' parents to make sure there are no allergies or issues with the products and "services" you plan to offer.
Set the Scene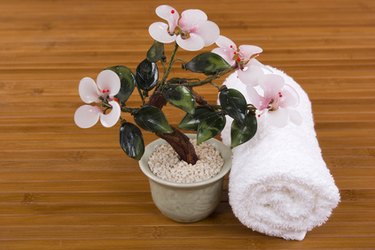 Decorate your home with plain white bed sheets to cover the furniture or walls, sheer curtains, floor pillows, fresh flowers and stacks of white hand and face towels. Light scented candles and hang white mini lights to create a spa scene. Play soft music or nature sounds in the background. Or rent a posh hotel room or a real spa if your budget allows.
Activities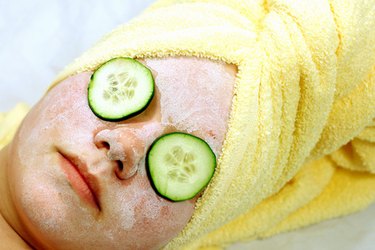 Set up stations, like at a real spa. Include a waiting room, manicure, pedicure, facial, makeup and hair area. Invite your friends, relatives, other moms, big sisters or professionals to help pamper the girls. Beauty college students, makeup sales representatives and hair dressers may offer you a discounted rate if you keep things simple. For example, ask your hair dresser to do simple up-dos for the girls and pay her for an hour or two of her time. Ask your makeup representative if she'd donate any samples. Purchase makeup supplies from discounted stores, clearance racks or dollar stores. Have a supply of clean cotton swabs, makeup sponges and towels to teach the girls about sharing in a hygienic way.
Include some sort of craft or activity they can do together. For example, make bath salts, body glitter or beaded jewelry. These activities can be implemented after the spa treatments for a day party, or before the spa appointments for a slumber party.
Give the girls some free time to chat with an age-appropriate "chick flick" marathon or encourage them to be creative. For example, they could create a fashion show using old dress-up clothes, aluminum foil, toilet paper or fabric scraps.
Food and Snacks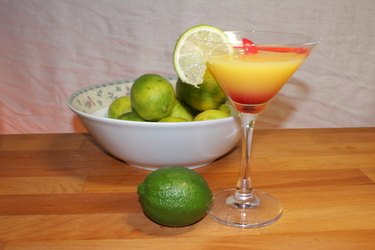 Finger foods with a luxurious and pampered look, taste or texture are appropriate. Chocolate covered strawberries, chocolate fondue with fruit and marshmallows, finger sandwiches, cracker and cheese platters, fruit and veggie platters and rice crispy treats can fill silver platters for dainty snacks. Cut sandwiches, fruit and rice snacks into heart shapes with a cookie cutter. Serve bottled water, sparkling cider, fruit smoothies or strawberry lemonade in champagne flutes with colored ice cubes (make the ice with food coloring) and umbrellas.
Party Favors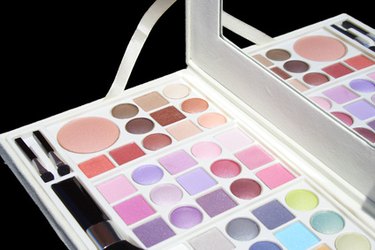 Send each girl home with a small favor bag or purse filled with spa goodies. Fill decorative jars with the bath salts they made or fill the bags with small personal items such as lip gloss, body lotion, nail polish, makeup, perfume, bath sponges, hair accessories or other personal items. Personalized slippers, robes or face masks are other options if you have a large budget.