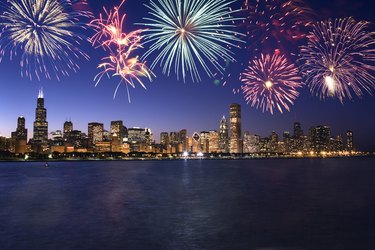 Chicago's New Year's Eve celebrations are not as famous as New York's, but there is still plenty to do on New Year's Eve in Chicago, even if you are not old enough to go to a bar. Whatever you decide to do to ring in the new year, be sure to dress warm, and plan to wait longer than normal to catch a taxi.
Go to a Concert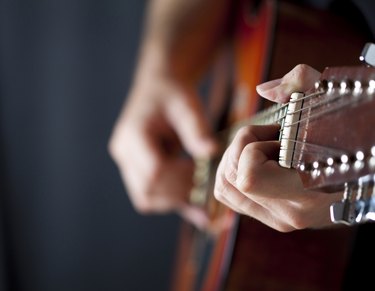 There are always concerts in Chicago on New Year's Eve, ranging anywhere from classical music to rock, hip-hop to pop. Venues such as the House of Blues, Riviera Theatre, Vic Theatre and Aragon Ballroom host concerts that are rarely restricted to people who are 21 and over. Most of these venues let in people ages 16 and up, and sometimes younger. Check each venue's website for concert schedules and age details. Purchase tickets in advance, as most concerts sell out on New Year's Eve.
House of Blues 329 N. Dearborn St. Chicago, IL 60654 312-923-2000 hob.com/chicago
Riviera Theatre 4746 N. Racine Ave. Chicago, IL? 60640 773-275-6800? ticketmaster.com/Riviera-Theatre-tickets-Chicago/venue/32822
Vic Theatre 3145 N. Sheffield Ave. Chicago, IL 60657 773-472-0449 jamusa.com
Aragon Ballroom 1106 W. Lawrence Ave. Chicago, IL 60640 773-561-9500 aragon.com
Navy Pier Fireworks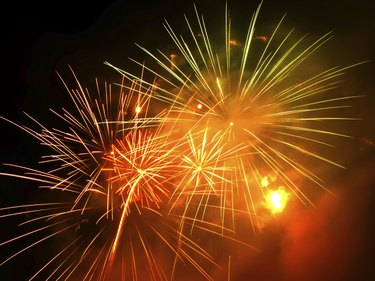 The City of Chicago hosts a New Year's Eve fireworks display at Navy Pier in downtown Chicago. The fireworks go off a little after 8:00 p.m. and again at midnight. Be sure to dress warmly, as temperatures will likely be around or below freezing.
Navy Pier 600 E. Grand Ave. Chicago, IL 60611 312-595-7437 navypier.com
18 and Over Nightclubs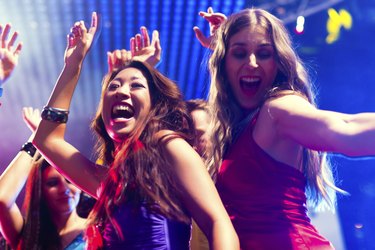 Chicago has a handful of nightclubs that cater specifically to people ages 18 and over. Most clubs feature dance music and stay open until 4:00 a.m. At Club Mambo, you can enter if you are 17 or older. DJs spin Latin, reggae, house music and more. Caribbean food is also served. Mission is another club that caters to minors. Guests have to be 17 or older, except on Friday nights, when you must be 21. DJs spin house and electronica, and the club consists of three different levels of dance floors and lounges. Club Volkan is an 18 and over club with three different rooms and dance floors. Live bands and DJs perform regularly, and there is a dress code to get in (no sneakers or jeans).
Club Mambo 3336 N. Milwaukee Ave. Chicago, IL 60641 773-481-2050
Mission 209 E. Chicago St. Elgin, IL 60120 847-488-0320
Club Volkan 2501 S. Kedzie Ave. Chicago, IL 60623 773-247-2400