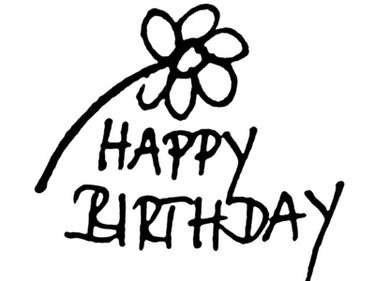 A birthday celebration doesn't have to mean a party. You can plan a tailor made outing for just you and the person celebrating a birthday, or you can include a group of friends. Think about the interests and hobbies of whoever you're planning the birthday celebration for when deciding on where to go.
Sports Day
Many women love sports, but men are more likely to want a sports day outing. Get a group together, and go to an afternoon baseball game or other sports event. Another sports-related idea for a birthday outing is to go to a place with putt-putt golf, batting cages, go carts and other options.
Bowling
Bowling is a fun outing because you don't have to be good or have much bowling experience to have fun. Call a local bowling alley, and reserve a couple lanes. Have a bowling competition, and then enjoy some birthday cake together, right at the bowling alley.
Spa Day
While some men do enjoy spas, this would be a birthday outing more often suited to women. The birthday girl and a few friends can go to a local spa and have manicures, pedicures, facials and massages. This is a relaxing way to celebrate a birthday.
Wine Tasting
Check out local vineyards, wineries or wine stores to see which ones offer wine tastings. Schedule the birthday celebration to coordinate with the wine tasting. Alternatively, see if the winery offers private wine tastings. That way, the birthday group can celebrate on their own and can have the wine expert focus on their favorite wines.