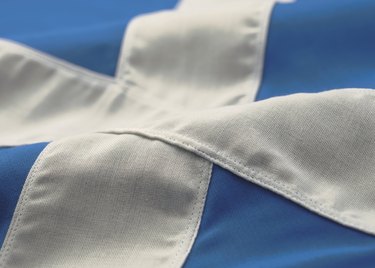 Those of Scottish descent often enjoy throwing Scottish-themed parties during holidays, at weddings, for birthdays and for no particular reason at all. Sometimes these parties are very formal and take Scottish heritage very seriously. Other times, the parties actively create a caricature of Scottish culture, and the celebrants make fun of themselves for a while. Others use their Scottish ancestry as a backdrop for parties, neither emphasizing the formality or the fallacies of the culture.
Scots Costume Party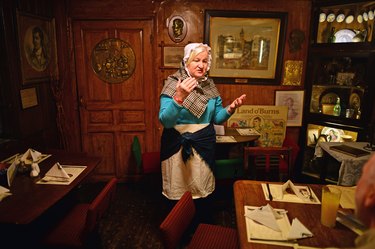 Creating a Scottish costume party could be an original way to throw a Halloween party. It could also give a fun twist to a birthday celebration or give interest to other celebrations. Instruct all of your guests to dress as famous Scottish people. They can choose from any of the Stuart monarchs, William Wallace, Robert Burns, Scathach the warrior maiden and many more. Decorate the party area to look like an ancient Scottish feasting hall, with your family crest on a banner at one end and a real or faux fire burning in a hearth beneath it. Hang other, smaller crests on the other walls in between tartan banners and Scottish weapons. Use large metal and wooden cups, wooden or pewter dinnerware on a long table covered in a tartan tablecloth. Light the room mainly with candles and kerosene lamps. Near the end of the night, judge the best costumes and try to guess who each person represents.
Children's Party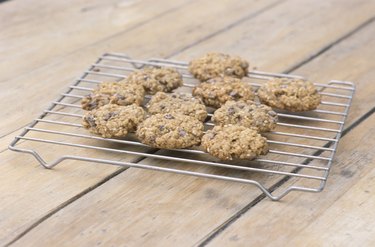 Give your child's party a Scottish theme and help them learn a bit about their heritage. Decorate your home with your family crest, the Scottish flag and tartan streamers. If you can't find tartan streamers, use two to three colors from your family tartan and weave them together. Help the children create their own tartan banners with laundry markers, rulers and cotton or canvas fabric. Serve food on tartan paper plates and complementary cups. Play games such as caber-tossing (replace the caber with a spray-painted foam cylinder), tug of war and shot-put tossing (use a softball for a shot-put and lay a hula-hoop on the ground as a target). Serve oatmeal-raisin cookies as a nod to Scottish porridge and black buns and send the guests home with plastic Scottish whistles.
Scottish Dinner Party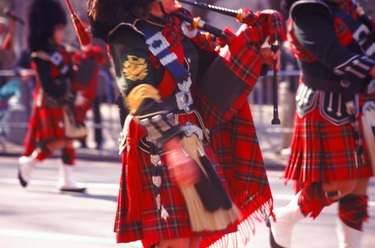 Culturally themed dinner parties can help educate you and your friends about your own culture or the cultures of others. Even if you or your guests aren't Scottish, this kind of party can still be a lot of fun. Instruct your guests to dress in their clan tartans, if they have one. If not, there are plenty of non-clan tartan patterns they can wear. Create thistle-blossom centerpieces and put on Scottish bagpipe and folk music. Serve Scottish ale with an entrée of Scottish salmon and stoved tatties–hearty mashed potatoes mixed with other vegetables--or Scotch pies—meat pies filled with mutton and organ meats. Give your guests black bun, a heavy fruit cake, for dessert along with hot toddies as a nightcap. Other recipes are available at Geo: Scotland: Food and Drink in References.