Cocoa beans have few applications for the home cook, other than as a component of spice rubs and for steeping in dessert sauces. Their astringency, bitterness and harsh fiber make them difficult to incorporate into a dish -- unless you have a taste for pure, unsweetened cocoa and thick, indigestible seed coats. Cacao nibs, made by minimally processing the beans, have more versatility than whole beans and are a better choice for your pantry.
Roasting
You have to dry-roast cocoa beans before you can do anything with them. As with other seeds, roasting warms the beans' essential oils, develops their flavor and makes them easier to grind. You can roast cocoa beans in the oven or in a saute pan. Add the beans to a dry saute pan and toast them over medium heat until their aroma fragrances the kitchen, about 12 to 15 minutes; slide the beans around in the pan frequently. To oven-roast the beans, heat the oven to 350 degrees Fahrenheit and spread them in one even layer on a baking sheet; roast the beans for 15 minutes.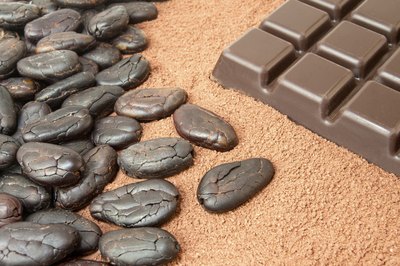 Spice Rub
Cocoa beans can be that "secret" ingredient in your spice rub to make your guests wonder what sets it apart. Cocoa beans' bitterness works in spice rubs because they don't penetrate the surface of the meat more than a millimeter or two, and when combined with a few thoughtfully chosen spices, they add richness and complexity, similar to coffee rubs. Add 1/2 teaspoon of ground cocoa beans for every cup of spice rub; cocoa works well with hot spices, such as paprika and chili powder.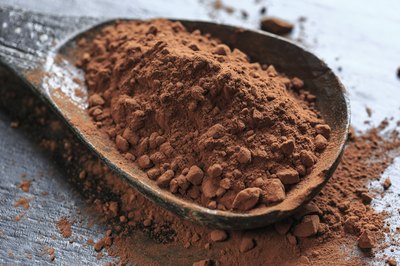 Steeping Cocoa Beans
Add undertones of cocoa to cream-based dessert sauces by steeping cracked cocoa beans. Cracked beans release just enough flavor to underscore the other flavors without taking them over. After roasting, lightly tap the cocoa beans using a mallet or the bottom of a saucepan. To use them in a cream-based sauce or to flavor cream, wrap the cracked beans in cheesecloth and tie them off with twine. Add them to the cream and heat them over medium-low heat for 15 minutes.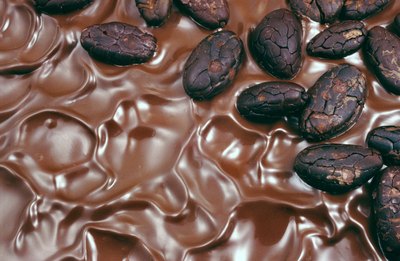 Cacao Nibs
Cacao nibs are the edible part of the cocoa bean. Cocoa producers purchase beans from smallholdings in bulk, then clean, roast and winnow them, or remove the seed coats and germs using pressurized air; cacao nibs remain. You can use cacao nibs in spice rubs, but you make the most of them by grinding them to a fine cocoa powder in a spice grinder. Grinding your own cocoa powder lets you choose the varieties and create a flavor profile to your tastes. You can use homemade cocoa powder the same way as packaged cocoa powder.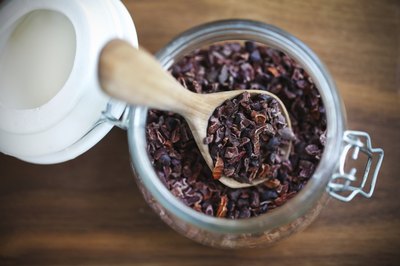 Coco Beans
Don't confuse packages labeled "coco beans" with cocoa beans. Coco beans, or haricots blancs, are a component of the classic French dish cassoulet, and resemble small cannellini beans.