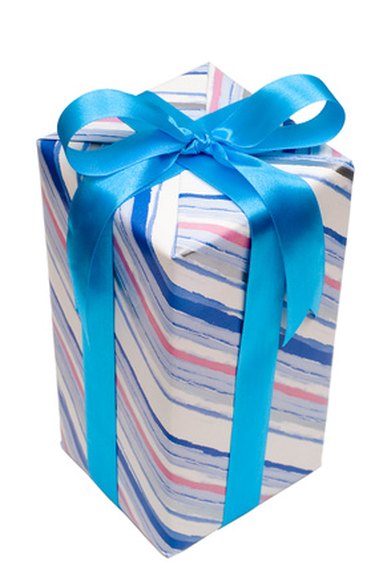 A century of life is a milestone that deserves to be celebrated. Not only do the elderly need our time and attention, but we have much to gain from their life experience and wisdom. Choosing gifts that make sense for older people can sometimes be tough. But when you come right down to it, they're really not that different, after all.
Comfort Gifts
Even in good health centenarians face daily physical challenges. Gifts that help them cope with things such as failing eyesight and maintaining body temperature can make life more enjoyable.
An electric blanket can help to make the cold days a little warmer. Choose one with a bright color or pattern to add to the cheer.
A large, page size, lighted magnifier would be a good gift for the book worm. Get one with a stand, or a version that clips onto the book for easy usage.
A pair of amplifying headphones can help make music and television easier to enjoy. Allow them to hear what they want to hear from bird songs to conversation.
Gifts of TIme
Time is something a person grows to appreciate more the less they have left. Spending time with your favorite centenarian will mean a lot to them and you might even learn a thing or two.
For seniors that can still get out, a meal out with family or friends can brighten their day. Take her to her favorite restaurant and order whatever she wants, she's earned it.
Plan a century party. Invite family and friends from every facet of his life. Have guests come prepared to share a memory of the honoree, or bring a written letter telling him how much he means to them. Be sure to include music and dancing to the hits of his youth.
Buy a special edition of her favorite novel or poetry and schedule a time to sit and read to them. Be sure to schedule enough time to converse before and after. She will appreciate not feeling rushed.
Celebrating Memories
While his memory may fade, he will still enjoy reminiscing. Creating gifts that bring back memories of the special events and people in his life is sure to be appreciated.
Gather up loose photos and memorabilia that she has stored away in the attic or closet and put them in an acid free scrapbook. If you know who the pictures are of, write captions. Or, spend a day with her writing the captions together.
Set up a series of interviews and make an audio or video recording of his retelling of the events of his life. Write out the most entertaining stories and add photos to illustrate.Then use a print on demand service to create a bound book.
Download for free or purchase collections of old radio shows and music. Old World Radio offers free MP3s of many classics. Burn them to CD or buy an Ipod and load it up with their favorite shows and music.