A 21st birthday celebration can be exciting for girls and boys who long for memorable experiences on their special day. Birthday plans can involve custom games, drinking or soul searching ideas to differentiate them from previous years. Combine traditional celebrations with activities related to your interests to create unique 21st birthday ideas.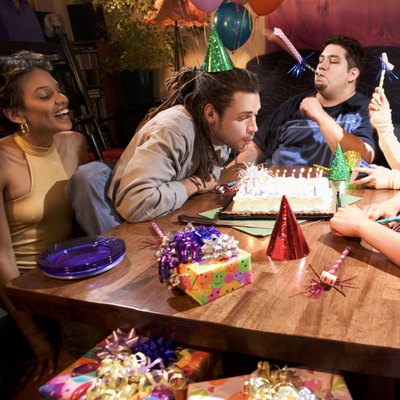 21 Birthday Song
Replace the traditional "Happy Birthday" song with a group performance of "21" by The Paddingtons. Purchase an instrumental version of this song. The instrumental track will include background music only. Instrumental songs allow you to replace the lead vocals with your own. Substitute the instrumental track with a karaoke version if you cannot locate instrumentals from The Paddingtons. Find and print a copy of the lyrics to the "21" song from a home computer for each guest at your party. Instruct guests to join you in singing this song before blowing out candles on your birthday cake.
21 Drinks
Collect recipes for 21 mixed drinks that you would like to try on your birthday. Purchase the alcohol ingredients for each drink from a liquor store. Visit a grocery store and buy any remaining ingredients for mixed drinks including soda, juice, olives, ice and fruit. Request a martini shaker as an advanced birthday gift from one of your friends. Host a cocktail hour at home and invite friends to help you prepare the drink recipes using all necessary ingredients.
Sample your results, rating drinks on a scale of 1 to 5 with five as the best and one as the worst beverage. Make a full drink for the five top rated selections and instruct your friends to repeat this process for their own favorites.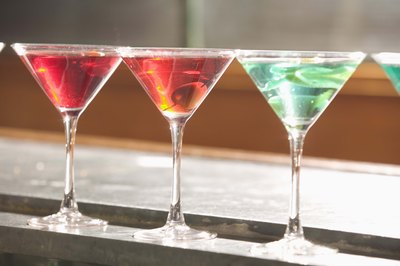 Videogame Marathon
Invite three friends to participate in a videogame marathon for your birthday. Purchase three of your favorite video games and snacks to eat during the marathon. Select a partner from your three guests to pair up with you against the two remaining friends. Challenge each other to win the most games during your birthday celebration.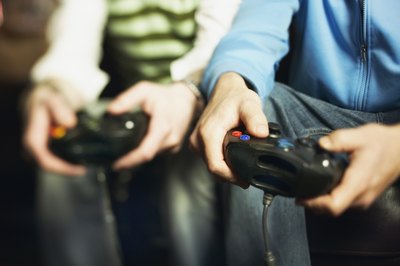 21st Year Scrapbook
Design a scrapbook to use for each month of the year until you become 22 years of age. Visit a craft supply store and purchase one 12 by 12 inch post bound scrapbooking album. Purchase one 12 by 12 inch scrapbooking kit featuring a birthday theme and two packs of stick-on numbers. While the contents of scrapbooking kits vary, they usually include paper, stickers, die-cut alphabets and related embellishments needed to decorate a scrapbook album. Build the scrapbook using items from your kit.
Designate one page in your scrapbook album to represent each month during the year. Attach a photo of yourself to the first page in this scrapbook. Create a "21" on this page using stick-on numbers and decorate the areas surrounding your photo. Write a plan to add a memorable photo to your scrapbook each month until you turn 22.