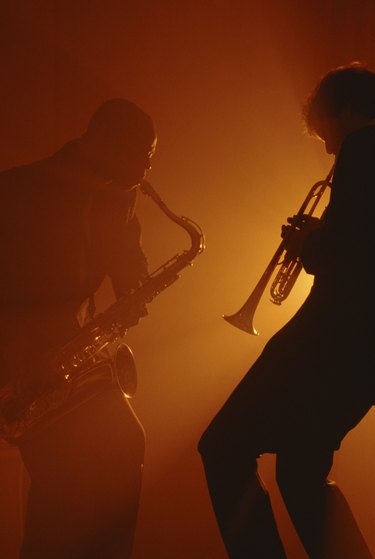 Parties are fun events. Jazz parties, in particular, are memorable and exciting. In general, jazz-themed parties often take one of two routes: Marti Gras jazz-themed parties or Roaring Twenties jazz parties. No matter what you choose, guests will have fun, and you can enjoy a special night of dancing and music. If you have been planning a jazz-themed party but have been short on ideas, consider these options.
Jazz Music
The most important element of a jazz-themed party is the music. Take the time to book a band, or find some great music that can be softly playing in the background. Great jazz music also will open the door for guests to dance during the party.
Classy and Over the Edge
Many jazz-themed parties are decorated in a classy but sometimes over-the-edge decor. Stick with black and gold for balloons and decor. If you want more of Mardi Gras look, keep things festive with a Mardi Gras arch or metallic curtains. For a Roaring Twenties approach, go for the Chicago speakeasy look, with vintage 1920s posters and signs.
Adorn and Have Fun
Invite guests to dress up as flappers and mobsters, or adorn them with Mardi Gras hats and beads when they enter. Activities can involve anything from a murder mystery to playing the Mardi Gras mambo. Guests can dance to the jazz music, start a conga line or even play charades.