The color wheel is made up of 12 main colors: three primary colors (red, yellow and blue), three secondary colors (orange, green and purple), and six tertiary colors (red-orange, red-purple, blue-purple, blue-green, green-yellow and yellow-orange). Pastel colors refer to the softened, lightened hue of these colors, specifically the primary and secondary colors.
Red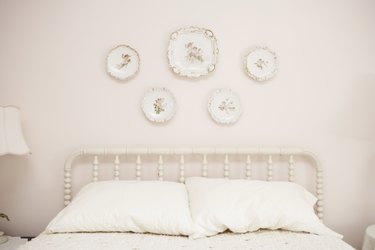 Although, when you think of pastel colors, red may not be the first color that comes to mind, pink probably does. Pink, which is made of red color mixed with white, is a very common pastel color. This light hue of pastel pink is typically called tea rose, cherry blossom pink or Nadeshiko pink. To make pastel pink in paint, start with white paint, mixing in tiny drops of red until a faint pink hue is made.
Orange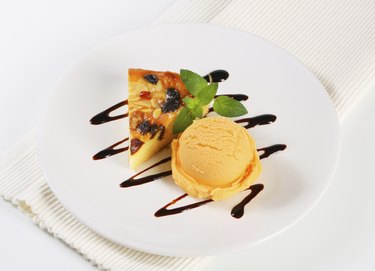 Orange can also be made into a soft pastel color using white or pink hues. A simple pastel orange is often referred to as apricot, atomic tangerine or sherbet orange. In paint, these pastel oranges are often created with a white paint base, mixing just the right amount of orange to obtain these soft hues. But you can also make pastel orange with a pink paint base. Adding in small amounts of orange will render the shades bittersweet, coral or tea rose (orange).
Yellow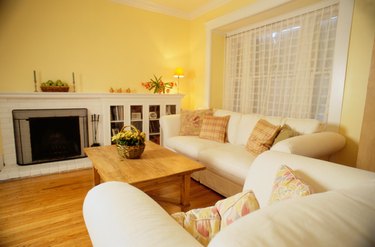 Different shades of yellow range from a soft yellow-beige to a florescent yellow-green that is almost difficult to look at. But there are also some very attractive and faint pastel yellow hues. Because primary color yellow is very bright, you will only need a very tiny drop of yellow to mix with your white paint base to make any pastel shade. Different shades of pastel yellow are cream, flavescent, light butter, icterine, popcorn and lemon chiffon.
Green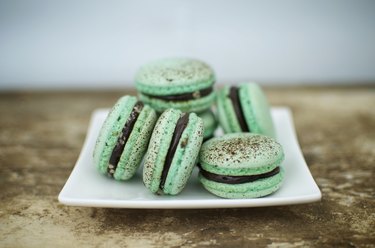 A number of "true" or deep-green shades exist like Michigan State University, hunter and Army greens. But there are only a couple of light pastel greens. Although you can make a faint pastel green -- like celadon or honeydew -- using white paint base mixed with a small amount of green paint, common pastel greens are typically mixed with yellows or blues as well. Mix a small amount of green to the white paint base, and add a tiny drop of either light yellow or light blue to create the pastel shades of moss, tea green, Paris green or mint cream.
Blue
The primary color blue can be found or made into many different shades. Some of the favorite colors of blue are pastel shades like sky blue, powder blue, light blue, Alice blue, baby blue and Tar Heel (or University of North Carolina) blue. These light pastel hues can be made easily with a white paint base. Add just a tiny amount of blue to the white to render Alice blue. Continue to mix in small amounts of blue to create different shades of pastel blue.
Purple
Purple ranges in shades between the colors red and blue. Purple can be more of a reddish-pink shade like red-violet, mulberry or wine; or purple can be more blue like royal purple or han purple. Therefore, mixing purple with white, red or blue, you'll get different pastel results. Always starting with a white paint bast, if you add a tiny amount of purple to the paint, you'll render light violet or medium purple. Add a very tiny amount of red to the mixture to get light orchid. If you add just tiny amount of blue to the white and purple mixture, you'll get the soft pastel shade of heliotrope.