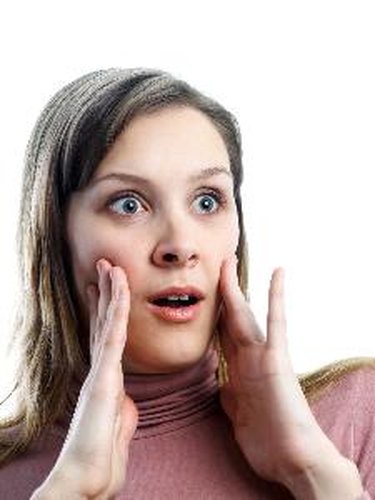 It is very flattering to have a surprise party thrown in your name. Knowing that your family and friends went out of their way to plan a party for you while making sure to keep it a secret can make you feel special and appreciated. If you want to throw a surprise party for someone you care about but can't or don't want to have it in your home, don't worry; there are plenty of fun places where you can host your party.
Party Room
Party rooms can be found in many public places, including restaurants, bars, clubs, casinos, bowling alleys, amusement parks, go-kart tracks, skating rinks and paintball arenas. Some of these locations may require you to rent the party room; however, most are free as long as you have a minimum number of guests. After all, your guests will be spending money at whatever establishment you choose. Alternatively, if anyone you know lives in an apartment building or condominium with a party room facility, ask if you can host your surprise party there.
Night Club
A night club is a fun environment in which to host a surprise party. Ask one or two mutual friends to tell the guest of honor that they are taking her to a club, but don't let her know that all of her friends will be there. Reserve a private booth at the club and decorate it with balloons and streamers. Bring a cake with you and order bottle service to avoid long lines at the bar. Bottle service ensures that you have everything you need to mix your own drinks, including full bottles of liquor set right at your table.
Campground
A campground is a unique place to throw a surprise party. Let the guest of honor think that you and he are going for a relaxing camping weekend with just the two of you. When you pull up to the campsite, have your friends jump out of their tents and yell "Surprise!" Spend the evening sitting around the campfire drinking, listening to music and spending quality time together. For food, host a BBQ or place hot dogs on sticks and cook them over the fire. Keep plenty of snacks on hand and serve cupcakes in honor of the birthday boy.
Pool
If someone you know owns a pool, ask if you can host your party there. Otherwise, call around to public pools and see if you cant rent the space during the hours that it is closed to the public. As a last resort, host the party at a beach. A pool party, like a camping party, is a casual event. Thus, you don't need to do much to prepare. Provide platters of finger foods and desserts in lieu of a full meal and have coolers on hand filled with water, soda, beer and wine. Use disposable cups, plates and utensils to avoid broken glass in the pool area and bring a portable music player for ambiance. To add to the party feel, decorate the area with balloons and streamers, provide a birthday cake and plan several pool games that can include all of the guests, such as pool volleyball and Marco Polo.