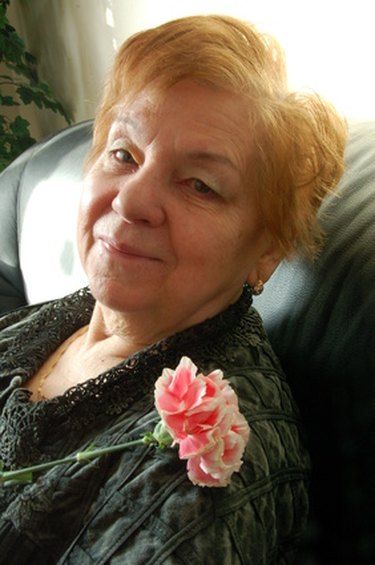 Turning 55 is a big birthday in your mom's life. She is officially "Over the Hill." Today, 55 years old is not as old as it was 50 years ago. Your mom may still feel like a young woman, even as she enjoys reminiscing about the past. Get her a gift that she will appreciate for years to come.
Old Newspapers or Magazines
Purchase an old, archived newspaper from the year and date she was born. If you can get one from her hometown, even better. If the largest paper in her home state doesn't have archives that far back, purchase one from an even larger paper, such as the New York Times. This paper will tell what was going on in her city, the country and the world on the day she was born.
Retro Music
Make a compilation of music for her from the year she was born. You can look online for the top 10 hit songs from that year. Download them to an MP3 player or burn them onto a CD. Another alternative is to find the number one song from each year since she was born and put them into a collection. She'll enjoy listening to the songs she loved as a teen and a young adult.
Photo Album or Scrapbook
Put together a small scrapbook dedicated just to her. Scan and print her old baby photos, pictures of her growing up and even her wedding photos. Add pictures until you get to the present day. Be sure to leave a few pages at the back blank so that you can add more pictures throughout the future years.
Just for Her
Just because she's turning 55 doesn't mean your mom doesn't want a gift just for herself. Purchase a nice set of jewelry for her or a day at the spa. If you can't afford a spa, put together a basket with bath bubbles, fingernail polish, body spray and back massager so she can pamper herself at home. Gift certificates are also nice to her favorite clothing store or book store.