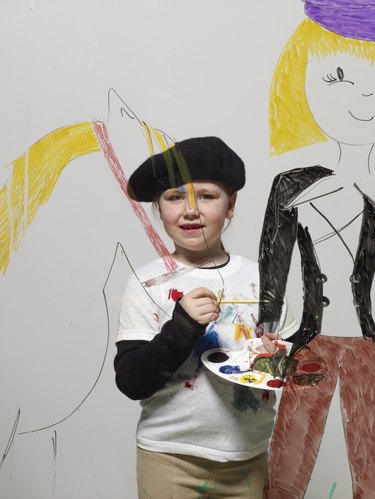 Art competitions are a great way to stimulate a child's imagination and drawing skills, as well as a chance for a bit of competitive fun. Many local and national competitions are taking place for children of all ages, and holding your own competition will not only give you a chance to showcase children's artistic talents, but also engage the local community. Winners should reflect the drawing showing the most creativity, originality, and overall appearance.
Preschool and Young Children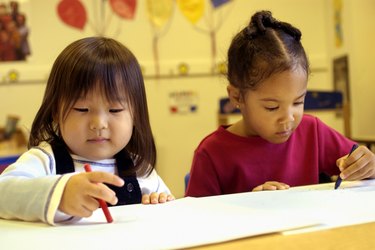 For very small children, their drawings should be simple ideas that reflect something they can understand and relate to. You might like to invite them to draw self portraits or pictures of their family, They could also draw a picture of a favorite TV character. To engage their imagination, you could ask for drawings of themselves in the future - an example would be: "The job I want to do when I grow up".
If possible, you can choose a number of winners based on themes like "most colorful", or "most imaginative" drawings.
Elemntary School Children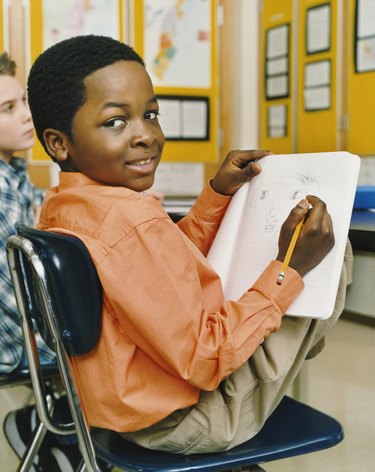 Children between the age of 5 and 9 are usually taught about different art techniques and styles as part of their school education, so you can have more challenging drawing competitions, and award prizes in different sections such as "best crayon" or "best fine art" pictures.
If possible, try to link the competition into the local community. One example would be to have a competition asking for the best drawing of the local library or town hall. The public building might even be able to display the winners.
Pre-Teen Children
Children between 9 and 13 have a wide variety of interests, and the competition should give them a chance to express these interests in artwork. They could draw their favorite animal or flower, or they can draw a favorite place they like to go, for example, the beach or the woods. Another idea would be to invite the children to enter drawings on a postcard of a place they have visited recently.
Teenage Children
Art competitions for children between 14 and 18 give the teenagers a chance to showcase their developing artistic talents. Many will be familiar with a variety of artists, and you could hold a competition depicting, for example, "Best Picasso" or "Best Monet." The teenagers can enter either their own interpretations of famous artworks, or draw in a similar style.
You can also invite drawings from theteens' special interests, such as a science fiction scene, or a monsters scene, or hold a competition for the best graffiti or street art.